Alex Besen
Alex Besen provides advisory and training services in the mobile data industry. He manages the firm's network of independent consultants and channel partners and interacts with his advisors. He has over 20 years of hands-on experience in the mobile industry working for operators and vendors in North America and Europe in numerous roles including business development, marketing, project management and finance. He has been working with mobile network operators in developing their wholesale business models, advising MVNOs to launch their mobile and mobile data services as well as helping MVNEs with their service portfolios.
Previously, Alex worked at Ericsson with mobile operators on MVNO and UMTS projects in the EMEA (Europe, Middle East and Africa) region. He was also responsible for identifying potential partners and hosting workshops at Ericsson Mobility World (a mobile data laboratory) where developers create, optimize and commercialize mobile applications.
Prior to this position, Alex was employed at T-Mobile USA (formerly known as Omnipoint Communications) where he was responsible for partnerships, joint ventures and provided billing, customer care, marketing and vendor financing solutions to mobile operators.
Alex began his mobile career with Pocket Communications based in Washington, DC where he managed the company's auction activity for C-block spectrum licenses as well as other activities associated with market research, market segmentation, pricing plans and market distribution strategies.
Alex holds a BS degree in Management from the University of Tampa and an MBA degree in International Business from the American University. He is fluent in French, Turkish and proficient in Italian. Alex is an active member of mobile forums and international associations. He is regularly invited to speak at international mobile industry conferences and is quoted frequently in the leading telecommunications and media publications.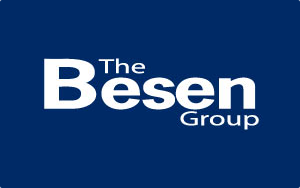 ---
Related Sessions
UP