No new Wi-Fi (unlicensed) spectrum has been allocated for more than 15 years – so isn't it about time? The good news is that the FCC is already looking at opening up the 6 GHz band up for unlicensed use, possibly releasing hundreds of MHz more to Wi-Fi. So can the Wi-Fi industry realistically expect more spectrum, what are the potential road blocks, and what time schedules may we be looking at? We'll ask our panel of spectrum & regulatory policy experts.
And – in case you're not quite up to speed – here's a short summary of the 6 GHz story so far:
In Summer of 2017 the FCC released a NoI (Notice of Inquiry) for (among other bands) the 6 GHz band, kicking off a regulatory process that could open up for vast new spectrum resources for Wi-Fi. In October, a slew of tech giants responded by filing these comments with the FCC. Then in January 2018, RFK Engineering Solutions released a report on the promising prospects of releasing the 6 GHz bands to Wi-Fi.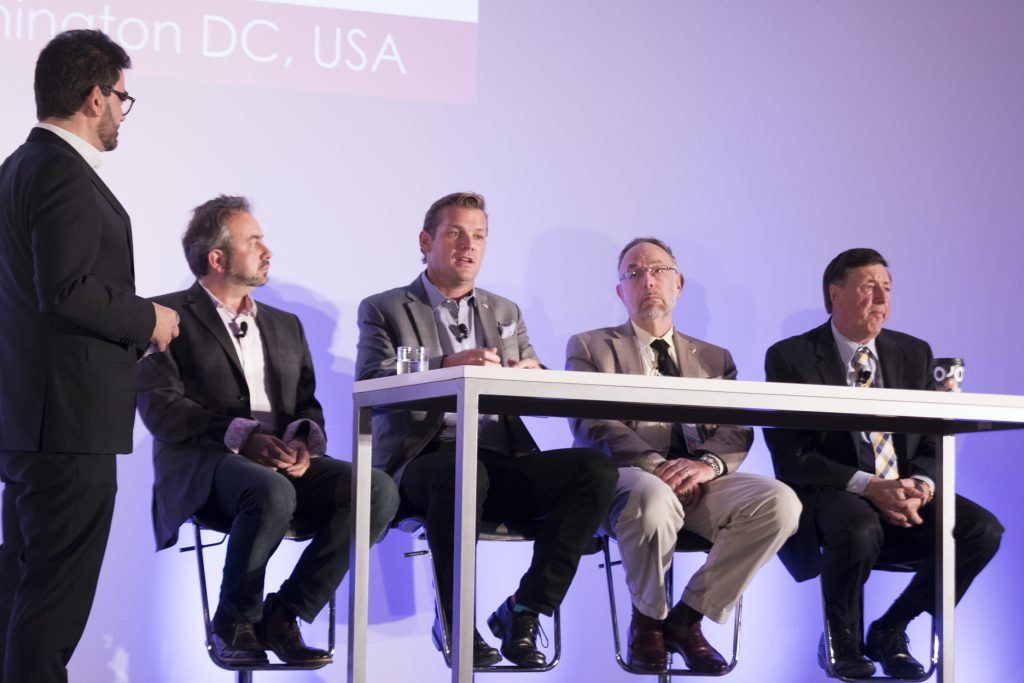 Above: Our panel of policy experts at Wi-Fi NOW USA in Washington, D.C., April 2017. From left to right: Dean Bubley (Disruptive Analysis), Dr Derek Peterson (Boingo), Dr Michael Marcus (Spectrum Solutions), and Julius Knapp (FCC).