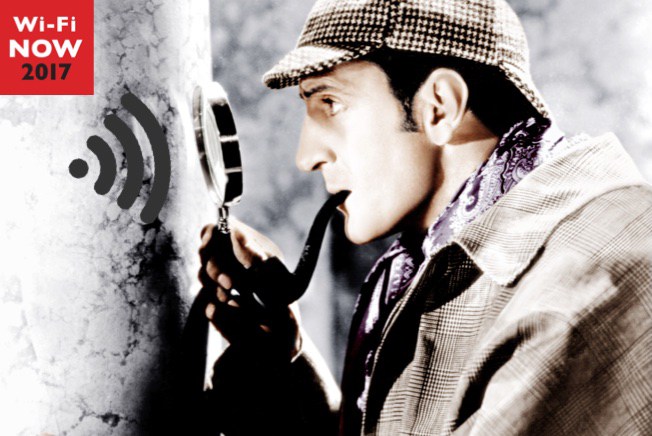 Could AI revolutionize Wi-Fi services & quality?
Cognitive computing: It's all about computers making decisions with human-like intelligence based on mountains of data. But how could this benefit the Wi-Fi industry and not least billions of Wi-Fi users out there? It's a complex subject that we will be taking a concerted look at over the next few months.
The problem: Quality
Wi-Fi quality is never quite as predictable as we'd like it to be. There are many reasons for this – one of them being that in unlicensed bands, spectrum conditions are beyond the control of network administrators, and they can change very quickly. And even though W-Fi devices are usually all certified, they can and will behave differently depending on make, model, and environment.
Add to this the usual large swings in capacity demand, number of users, new IoT-type devices, etc. and busy Wi-Fi environments are probably some of the most complex to manage and optimise.
Thus far most tools to manage Wi-Fi networks have been fairly static – meaning that near real-time or even just reasonably fast optimisation of Wi-Fi networks has been scarce if not non-existent. Given that Wi-Fi quality can deteriorate in the blink of an eye, applying intelligence and speed to fix this problem seems a pretty good idea.
And here's how AI could help
In simple terms, AI crunches mountains of data to build dynamic models that solve complex problems. The trick here of course is that the models change dynamically and hence the system 'learns' as it collects and crunches the data. For those of us who are not AI experts (and that includes myself) Intel does a fairly good job of explaining machine learning basics here.
So will all of this benefit Wi-Fi services? Well, it sounds promising and a few Wi-Fi companies are already making headway in this space. Mojo Networks has launched a 'Cognitive Wi-Fi' product that applies AI to a host of Wi-Fi issues including many you probably didn't even know about in the first place. You can read more about it here – and if you want all the insights, Mojo Networks is speaking at Wi-Fi NOW in Washington DC this April 19.
Results pending?
But as always, the proof of the pudding is in the eating. I'm probably not the only one who'd like to see documented results on how AI-type methods are making a difference for Wi-Fi users. It's still early days. But in the best case, AI could revolutionize Wi-Fi quality over the next years and open up for vast new opportunities in serving up better Wi-Fi for everywhere, everywhere.
/Claus.