We're delighted that Kevin Robinson, VP marketing of Wi-Fi Alliance will share with us the state of the Wi-Fi industry, present & future. Kevin is a great speaker with an encyclopaedic knowledge of the Wi-Fi industry and great vision for the future of Wi-Fi for consumers, cities, devices, and even IoT. There's no better way to kick off Three Days of All things Wi-Fi in Berlin than this.
Read our interview with Edgar Figueroa, Wi-Fi Alliance President & CEO here.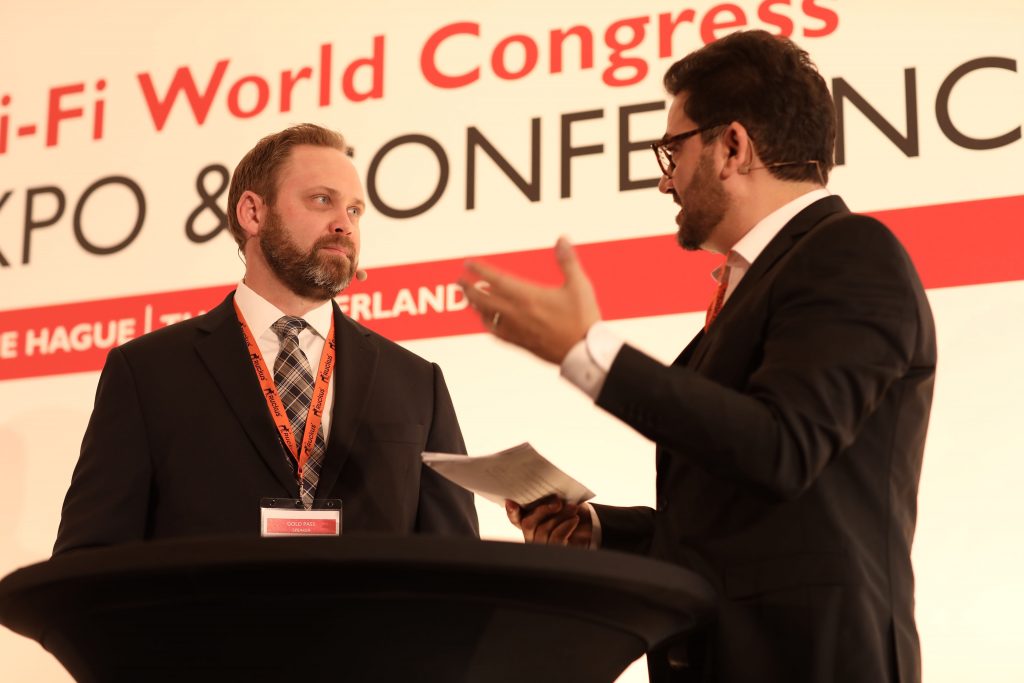 Above: Kevin Robinson at Wi-Fi NOW Europe in The Hague, Netherlands, October 2017.