"Connecting every thing, every service in the home" describes how connected devices and smart home services energise the IoT from within the home. Cees Links will explain the different types of wireless communication technologies that connect all devices in a household, the battle of the communication standards and the architecture of successful smart home services. Qorvo is at the base of all smart home devices connected.
Cees Links – our speaker in this session – is one of the founding fathers of Wi-Fi (he worked with among others Steve Jobs to create the first consumer Wi-Fi products) and also an inductee into the Wi-Fi NOW Hall of Fame.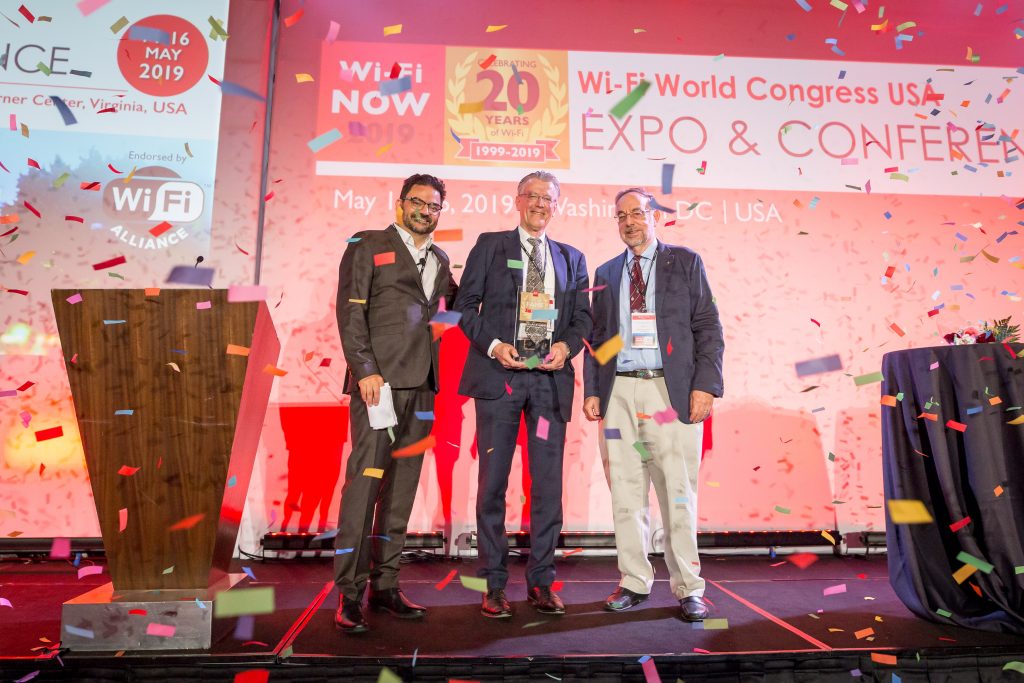 Above: Cees Links of Qorvo (middle) receiving the Wi-Fi NOW Hall of Fame award together with another Hall of Fame inductee, Dr Michael Marcus of Marcus Spectrum Solutions.