By Claus Hetting, Wi-Fi NOW CEO & Chairman
The deadline for tech companies and trade organisations to throw their hats in the ring to become AFC operators is November 30 – and filings with the FCC to that end have already begun. Wi-Fi tech giant Broadcom has every intention of operating an AFC to enable standard power Wi-Fi on the 6 GHz band – a development that will boost permissible 6 GHz Wi-Fi power with up to 60 times and massively boost Wi-Fi performance, Broadcom says. 
Wi-Fi technology giant Broadcom last week submitted their application with the FCC to become an 'AFC System Operator' – a move that would see Broadcom capable of delivering the functionality necessary for Wi-Fi devices to operate at standard power in the 6 GHz band. Broadcom Wi-Fi chips are today widely used by leading device vendors such as Apple, Samsung, and others.
Enjoying this story?
Leave your email here and we'll get you all the latest Wi-Fi news.
AFC is a database lookup scheme and calculation engine allowing Wi-Fi to share the spectrum with incumbents users of the band dependent on location and in such a way that incumbent services are protected. Broadcom will use the Open AFC platform – an open-source initiative announced in August of this year – for their operations, the company says. Broadcom says standard power 6 GHz Wi-Fi will be a massive step-up in Wi-Fi performance.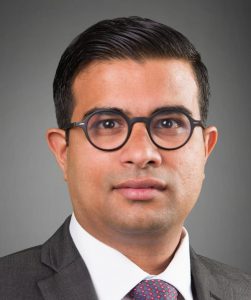 "Standard power 6 GHz Wi-Fi is necessary for the entire ecosystem – and Open AFC will be the vehicle to enable exactly that. Standard power Wi-Fi will be a step-function in Wi-Fi performance, and in particular it will elevate future Wi-Fi 7 to an entirely new level of performance," says Vijay Nagarajan, Vice President of Marketing at Broadcom.
In technical terms, standard power (with AFC) will allow 6 GHz Wi-Fi devices to operate at power levels identical with current 5 GHz devices both indoors and out. Vijay Nagarajan says standard power capability is simply business critical for any company serious about playing a leading role in the emerging 6 GHz Wi-Fi market. "We consider low-power indoor Wi-Fi (LPI) the down payment on 6 GHz Wi-Fi services. Compared to low power indoor, standard power will be 6 GHz Wi-Fi on steroids across 850 MHz of spectrum," says Vijay Nagarajan.
Broadcom has specifically chosen an open-source approach developing the AFC function in order to empower others within the ecosystem to do the same. "Whatever we develop on the Open AFC platform will be contributed back into the ecosystem. We're confident that anyone with the wish to do so can file to become an AFC operator based on Open AFC and interested parties are more than welcome to familiarise themselves with our approach. We believe this is important for a vibrant Wi-Fi 7 deployment using the 6 GHz band," says Vijay Nagarajan.
Broadcom's application to the FCC to become an AFC System Operator can be found here. Also read more about how AFC is the key to boosting Wi-Fi 7 performance here.
/Claus.