By Claus Hetting, Wi-Fi NOW CEO & Chairman
Last week Cambium Networks announced that Perth, Australia-based Pentanet will be deploying a multi-gigabit home and enterprise broadband services network using Cambium Network's 60 GHz radio access and meshing technology. Cambium also released a new outdoor Wi-Fi 6 access point delivering up to 1 kilometre of range. Together Cambium's 60 GHz and Wi-Fi 6 solutions make for a potent combo delivering both fast deployment and high performance for outdoor campus or service provider networks, the company says.
The case for 60 GHz radio as the universal building block for urban and suburban service provider networks is getting stronger all the time. Here's the latest service provider to embrace the concept: Last week Cambium Networks announced that Perth-based Pentanet will be deploying Cambium's 60 GHz radios to form a multi-gigabit fixed wireless access network covering much of Perth's metropolitan area. The 60 GHz radio units will be used both as a last-mile access and a radio mesh solution to complement Pentanet's current 300 kilometres of 'dark fibre' backbone and hence deliver broadband access to both businesses and residential subscribers, Pentanet says.
Pentanet: Low-latency, high-speed wireless for gamers – and more
Pentanet's history as pioneers of gigabit-speed networking in Australia is fascinating in its own right. Founder and Perth-native Stephen Cornish's passion for Cloud-based gaming led him to build out his own radio and eventually fibre-based network as a means to serve gamers and other discerning home broadband users in Perth. Until Pentanet entered the market, Perth was ranked close to the bottom in broadband speeds among Australian capital cities, Stephen Cornish says.
Pentanet is today listed on the Australian stock exchange (ASX) and even owns Pentanet.GG, Western Australia's only professional esports League of Legends team. For more also watch Stephen Cornish discussing 60 GHz networking at the recently conducted Cambium Connections APAC event.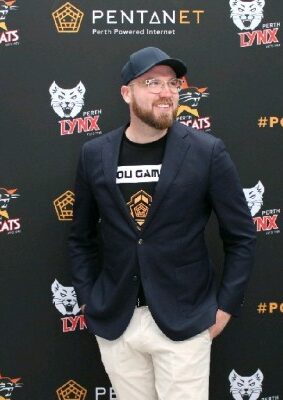 The rollout of superfast, low latency 60 GHz networks is also gathering momentum elsewhere: In July of this year Cambium Networks announced that Alaska Communications will be deploying Cambium's 60 GHz radios to serve some Alaskan 6500 homes and businesses located across some of the world's most inhospitable territory.
Alaska Communciations' new 60 GHz-based network – which incorporates Facebook Connectivity's Terragraph technology for 60 GHz distributed meshing – will deliver broadband Internet services of up to a gigabit per second, Cambium says. In some cases the advent of 60 GHz technology in Alaska has resulted in services that are 100 times faster than what has been available previously. For more also see this video by Facebook Connectivity.
In general the incorporation of Facebook Connectivity's Terragraph 60 GHz distributed mesh technology in the Cambium's cnWave 60 GHz architecture allows service providers to connect locations that previously may have been impossible to reach for example from towers due to line-of-sight restrictions. With Terragraph, each CPE becomes a part of a mesh network that can also deliver connectivity to neighbouring buildings or homes, Cambium says.
New product release: Long-range outdoor Wi-Fi 6 AP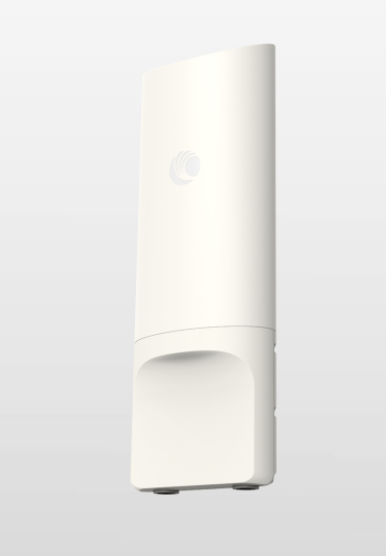 Meanwhile Cambium last week announced an extension of its Wi-Fi 6 product portfolio in the form of a new outdoor Wi-Fi 6 AP optimised for long-range connectivity. Tests show that the new unit – dubbed XV2-2T – delivers more than 20 Mbps of connectivity at an impressive range of one kilometre. As a result the unit will drive down the cost of building outdoor Wi-Fi coverage by many multiples because less APs are needed to deliver the same coverage, Cambium says. The coverage performance of the new unit is achieved by a unique antenna design delivering 7 dBi gain over 360 degrees, says Cambium.
Between Cambium's – in our view – industry-leading 60 GHz networking portfolio (which includes Facebook Connectivity's Terragraph technology as standard) and their new coverage-optimized Wi-Fi 6 outdoor AP, most will be hard pressed to come up with a more capable and cost-efficient mass-market and license-free radio network architecture solution. Add to this that the formidable 60 GHz and Wi-Fi 6 equipment combo applies to a host of use cases from home broadband service providers to enterprises, smart cities, and even industry.
For more about Cambium Network's cnWave 60 GHz solutions see here. Cambium Networks is a Wi-Fi NOW Partner.
/Claus.