By Claus Hetting, Wi-Fi NOW CEO & Chairman
Late last week Cisco released two new high-end Wi-Fi 6E APs 'to redefine the campus experience and support hybrid work,' the company says. In addition to the standard Wi-Fi 6E features the new Catalyst 9136 AP includes environmental sensors and new features for band steering, smart power consumption, and even future flexible radio assignment (FRA). The new Meraki MR57 Wi-Fi 6E AP offers similar specs.
Last week Cisco released their bid for dominating the enterprise Wi-Fi 6E market: The company announced two new Wi-Fi 6E-capable enterprise-grade access points dubbed Cisco Catalyst 9136 and Meraki MR57, respectively. Cisco is positioning the two APs – as well as a new switch, a Private 5G managed service, and more (see below) –  as a novel approach to the new 'hybrid work' paradigm.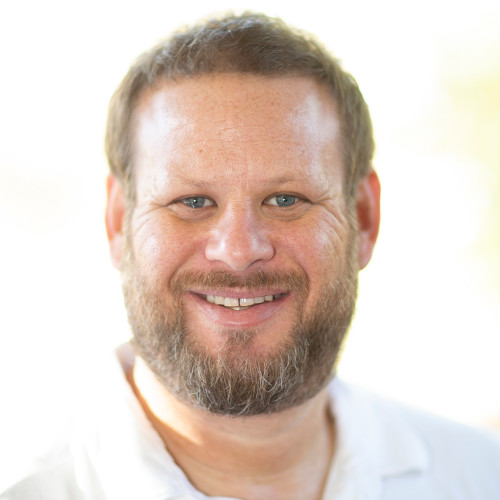 According to Cisco 'hybrid work' means that employees will be required to communicate more with co-workers for example via immersive video conferencing. Cisco Product Marketing Manager Brett Shore in this blog says the new Wi-Fi 6E solution means that enterprises will now be able to deliver more wireless capacity for 4k and 8k video conferencing, more bandwidth for wireless XR, much-improved industrial IoT capabilities including the use of time-sensitive networking (TSN), more responsive Cloud-based applications, and not least improved security.
Cisco's buzzphrase for this Wi-Fi 6E release is wireless at wired speeds. And indeed the Catalyst AP delivers a peak data rate of 10.2 Gbps while the Meraki unit clocks in at a slightly lower 8.35 Gbps.
Nifty radio features for easing the 6 GHz introduction
Cisco has included some nifty radio features designed to increase client capacity on demand and ease the introduction of 6 GHz Wi-Fi into the enterprise. The Catalyst 9136 AP supports band steering to direct Wi-Fi 6E devices to the 6 GHz band while a future software release will support flexible radio assignment (FRA) so as to reconfigure one 5 GHz 8×8 to two 5 GHz 4×4 radios to support more clients.
Meanwhile the Meraki MR57 can toggle between true tri-band operation with four streams for each of 2.4 GHz, 5 GHz, and 6 GHz and a dual-band configuration with two 4×4 radios supporting 5 GHz – and no 6 GHz at all. The unit is of course operated via on Meraki's trademark Cloud-management dashboard and is – says Cisco – ideal for offices, schools, retail outlets, hotels, and more.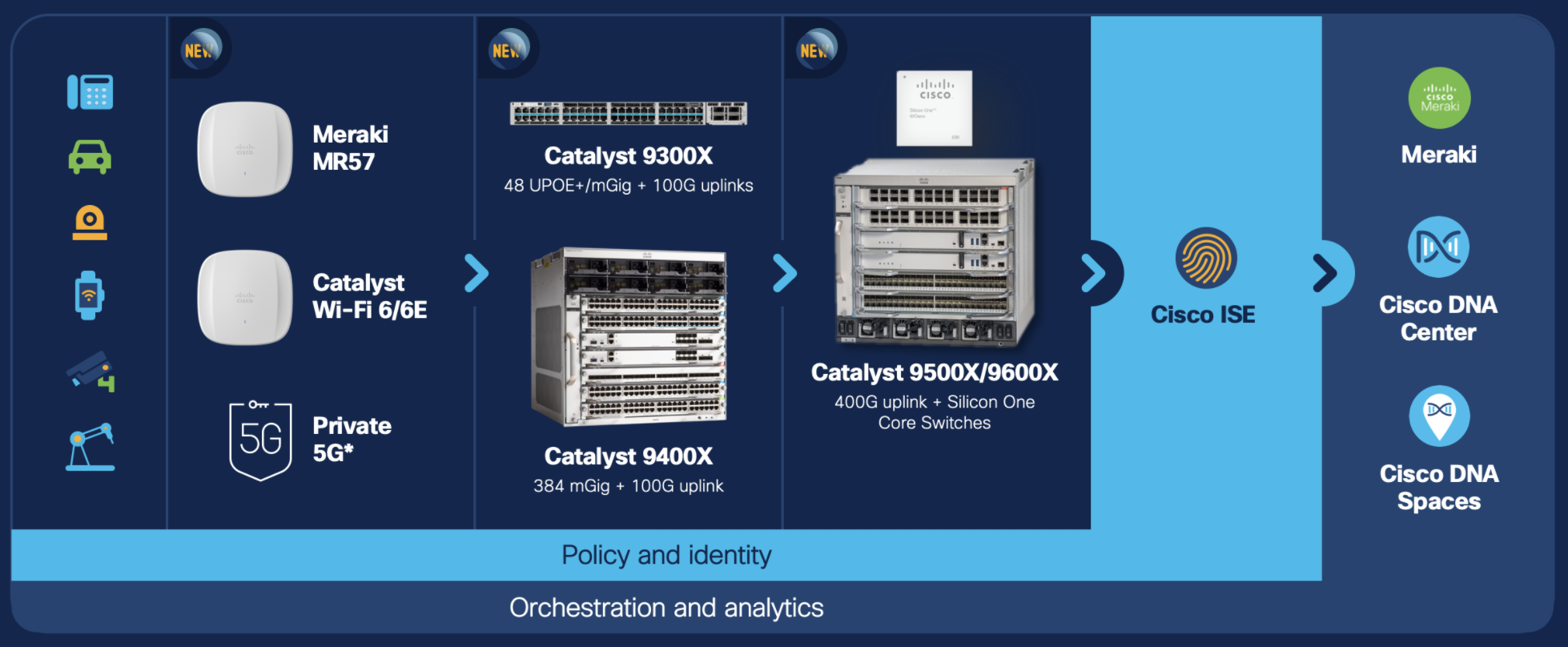 As something entirely new the Catalyst AP incorporates environmental sensors for the monitoring of air quality – 'total volatile organic compounds' – as well as temperature and humidity. The Meraki AP connects to dedicated Meraki sensors and both APs can power the 'Right Now app' on Cisco's 'DNA Spaces' platform to deliver metrics on how many people are currently in a location. The system will even send an alert when a location is over capacity.
Altogether an impressive, feature-rich couple of initial Wi-Fi 6E releases from Cisco, which will surely at least maintain Cisco's dominant market share position within the enterprise Wi-Fi segment. For more useful information make sure you check out Cisco's excellent blogs on Wi-Fi 6E here and the company's equally excellent reference White Paper on Wi-Fi 6E here.
/Claus.