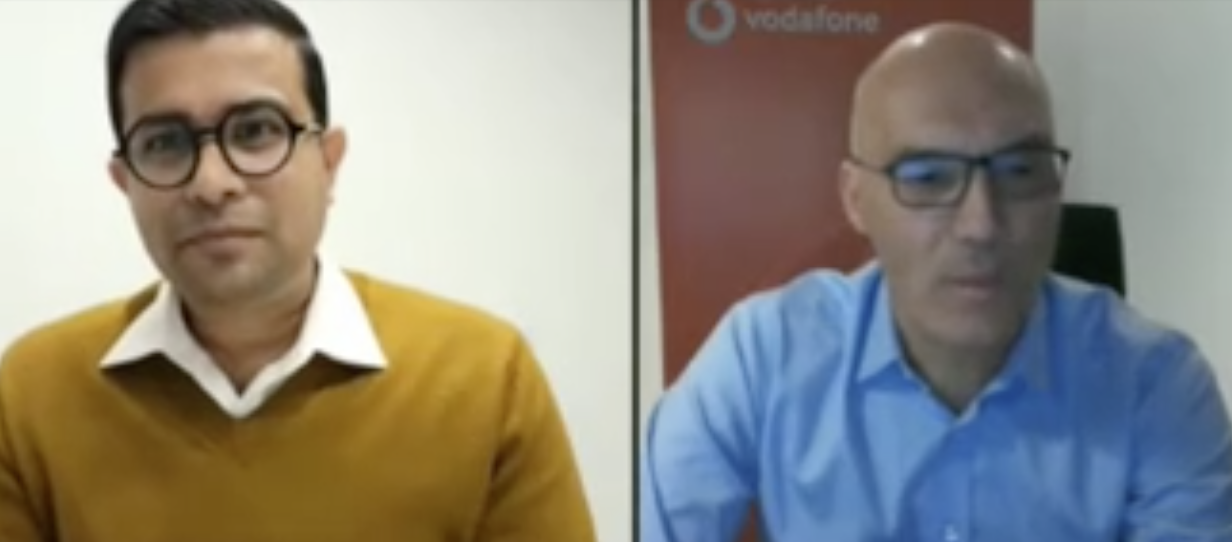 By Claus Hetting, Wi-Fi NOW CEO & Chairman
Vodafone – the world's seventh-largest mobile and fixed broadband service provider by market cap – says it is ready to provide gigabit broadband to 73 million households. In years past, Wi-Fi was never the biggest service delivery problem but this has changed, Vodafone says. "It is rare that you get gigabit Wi-Fi to the devices," says Johan Wibergh, Vodafone Global CTO. Watch the entire 'Connected by Broadcom' interview here.
What is the most important Wi-Fi issue for a CTO at the seventh-largest telco in the world? Johan Wibergh – Vodafone CTO – says the end-to-end broadband experience is critical for serving broadband subscribers but that getting Wi-Fi inside the home right is 'often the weakest point'. It used to be that Wi-Fi inside the home was far from the biggest challenge for operators. "At our call centres, Wi-Fi issues is becoming the biggest customer care issue," Wibergh says.
Johan Wibergh's made the statements at the sixth installment of the 'Connected by Broadcom' video interview series in conversation with interviewer Vijay Nagarajan, VP Marketing at Broadcom.
Wibergh says Wi-Fi mesh, extenders, and Wi-Fi 6E are important and recommended by Vodafone for delivery of the quality Wi-Fi services in the home and that CPEs will deliver logs and info that will hep in providing guidance on optimisation. But he also urges the industry to work hard to create and adopt new and better fixed broadband standards. Carefully crafted and universally adopted standards have been the mainstay of the mobile industry, he says.
He also says that fixed broadband traffic grew more than 50% during lockdowns and that traffic profiles changed dramatically, too – as expected – but that the Vodafone network held up well and was even praised by customers.
Since then people living in EU countries have for the most part returned to work and hence traffic patterns have widely returned to what they were before lockdowns while in the US the workforce has largely yet to return to working from the office, which means traffic remains heavy in the uplink direction.
Watch the entire interview with Vodafone CTO Johan Wibergh here.
/Claus.