By Claus Hetting, Wi-Fi NOW CEO & Chairman
As a consequence of working from home – as well as the gradual return to normality – working from a motorhome in a national park or elsewhere has become a megatrend in the US. A new multi-device management solution from GoZone WiFi makes sure all of your devices connect to Wi-Fi quickly and easily, even if you're living in your RV. GoZone WiFi's SecurePass™ solution was launched last week in partnership with CommScope.
If you've ever tried, you will probably know that connecting your headless (screen-less) Wi-Fi devices to a managed (public) Wi-Fi service has thus far been impossible without getting tech support involved. This problem is the source of increasing frustration among a growing mobile workforce – some of whom have taken to working not from home but in some cases from a motorhome, explains CEO and founder of GoZone WiFi, Todd Myers. Thankfully, now there is a solution to that.
"If you want to connect your Roku or Alexa or any of your other many headless device to a public Wi-Fi service – as many people want to if they're staying at a campground, for example – we now finally have a really slick solution for that. Users connecting via the GoZone WiFi platform can now get all of their devices – and not just their phone or tablet – connected to Wi-Fi easily and by serving themselves. Once you've gone the the simple process once, all your devices will reconnect automatically and securely, precisely as if you were at home," says Todd Myers.
Enjoying this story?
Leave your email here and we'll get you all the latest Wi-Fi news.
GoZone WiFi's SecurePath™ solution was announced earlier this week and is already being used to deliver multi-device Wi-Fi services at campgrounds located in various national parks across the US, says Todd Myers. The new solution is offered as part of GoZone WiFi's Marketing4WiFi™ platform and applies to just as well to other managed or public Wi-Fi locations such as MDUs, smart buildings, convention centres, and more, he says. Todd Myers believes the solution is disruptive.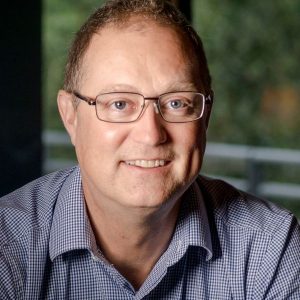 "Basically you can now onboard any smart or Wi-Fi-enabled IoT device as easily as entering a home Wi-Fi password. At the same time, it's all self-service, so the service provider or property manager saves on technical support costs. And we support all forms of guest access, including free, paid, advertising-based, and more," Todd Myers says.
Wi-Fi service providers may also benefit from offering special deals or social media engagement to users via the GoZone WiFi captive portal, which also includes features for detailed guest analytics, behavioural insights, and more.
GoZone WiFi is right now delivering the SecurePath™ feature as a subscription-based service in partnership with CommScope (Ruckus Networks). This means the solution runs on any existing or new Ruckus-powered Wi-Fi network. In practice this means that the solution interfaces to CommScope's Ruckus CloudPath™ platform for distribution of digital certificates to each guest. This is however only the beginning, Todd Myers points out.
"We are already collaborating with other manufacturers as well since our expressed strategy is to be hardware neutral. This will ultimately allow network operators to take advantage of SecurePath™ features regardless of what Wi-Fi network infrastructure is in place," he says.
GoZone Wi-Fi is a Wi-Fi NOW Partner.
/Claus.