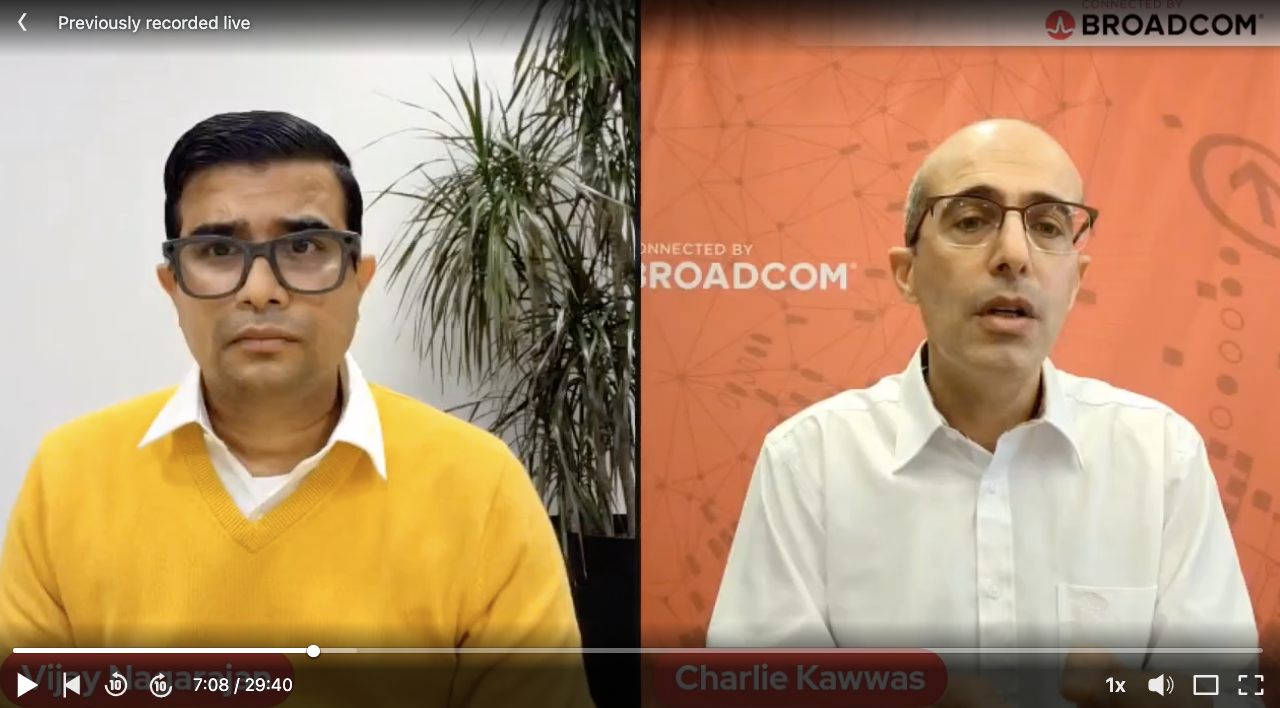 By Claus Hetting, Wi-Fi NOW CEO & Chairman
Want an inside look at how Broadcom views the future of connectivity, storage, and more? A whopping 99% of all Internet traffic at some point passes through a Broadcom system or component (including Wi-Fi platforms of course) – and keeping up with demand by meeting goals for scalability and innovation is a big part of what Broadcom is all about. Here's a fresh interview with Broadcom COO Charlie Kawwas on how to evolve products and services to serve hyperscalers and service providers even better.
Broadcom's COO Charlie Kawwas says the world of hyperscalers – and service providers – is moving from compute-centric to network-centric. This is because Moore's Law is no longer fulfilled and therefore compute scale is achieved through networking rather than through more powerful CPUs. Charlie Kawwas also says that not just speed but low latency is becoming increasingly important for the connectivity needed for hyperscalers to meet demand. All of this consequently places new demands on the ability for companies like Broadcom to innovate, scale, and deliver.
Broadcom spends US$5 billion a year on research and development across the compute, storage, and networking parts of the business, says Kawwas. Watch the full 'Connected by Broadcom' interview here.
Enjoying this story?
Leave your email here and we'll get you all the latest Wi-Fi news.
/Claus.