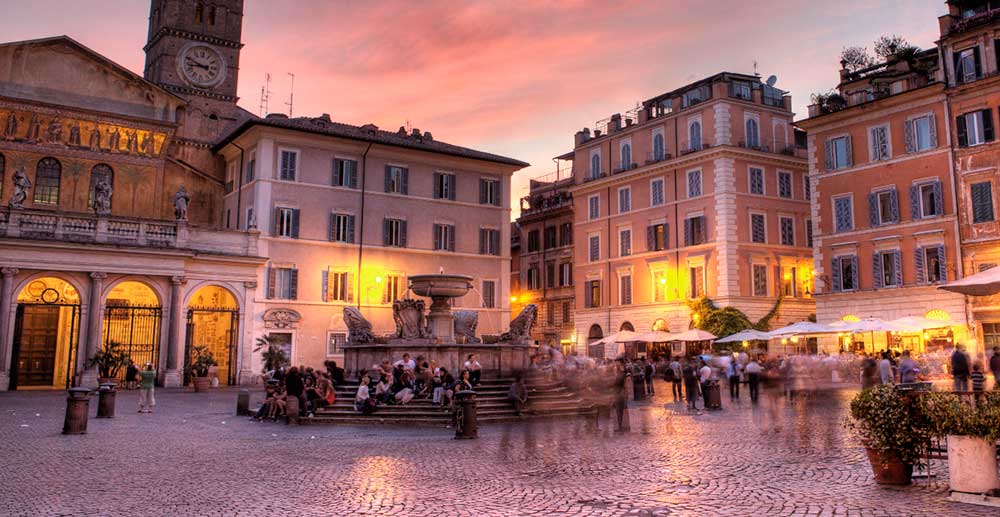 By Martynas Tovarovas, Wi-Fi NOW Staff Writer
The Italian government is introducing Wi-Fi to thousands of central squares – or piazzas – across the country. The hotspots are intended to offer reliable Internet connections for both Italian residents and tourists but officials also hope that they will help fight the depopulation of smaller municipalities. 
Italian piazzas are well-known for their sprawling markets, street performances, and mostly stunning architecture. From astonishing cultural heritage to cozy restaurants, these squares have been the centre of Italian public life for centuries. Now they're about to receive a high-tech upgrade.
Previous attempts to provide nationwide Wi-Fi didn't work out that well and received criticism for poor quality. So this time Italy's Ministry of Economic Development is trying to get it right by setting up Wi-Fi in about 7,000 central piazzas all over Italy. 
A free Wi-Fi build-out budget of €45 million
"Piazza Wi-Fi Italia is a strategic project strongly supported by Minister Luigi Di Maio to enhance Italy's digitisation effort through the provision of free connections starting from the smaller communities. Piazza Wi-Fi Italia aims to allow citizens to connect freely and easily, through a dedicated app, to a free Wi-Fi network spreading throughout the national territory," says Marco Belezza, a spokesperson for the Ministry of Economic Development.
Officials also say that the Piazza Wi-Fi Italia project has nothing to do with the ongoing WIFI4EU initiative. With a budget of €45 million the Piazza Wi-Fi Italia project is fully controlled and managed by the Italian government, and the hotspots will be built by Infratel Italia SpA, an in-house department of the Ministry of Economic Development.
Bridging the digital divide
Although free Wi-Fi has already been introduced in popular tourist destinations such as Rome, Milan, and Florence, the purpose of the project is not only to serve big cities, officials say. Smaller towns and villages have been suffering from depopulation for years where the younger segment of the population is moving to major cities in droves. That leaves rural areas mostly inhabited by the elderly.
Piazza Wi-Fi Italia is seeking to deliver a much-needed digital boost to smaller towns and wants to encourage people to revitalise such villages. The project is prioritising towns with less than 2,000 inhabitants with particular focus on areas affected by earthquakes, officials say.
"The Piazza Wi-Fi Italia project is one of the many actions pointed at reaching smart nation standards, reducing the digital divide in small towns – to benefit citizens, businesses, and tourists – and is also a part of the local development actions aimed at addressing the depopulation trend for small municipalities" says Marco Belezza.
The list of towns that want free Wi-Fi for their piazzas is growing, Belezza says. Fortunately, any municipality can apply online. For now most of the hotspots are set in central-northern Italy, although eventually the project will expand to the entire country. Areas still rebuilding after earthquakes have been automatically added to the waiting list of new Piazza Wi-Fi Italia locations.
/Martynas