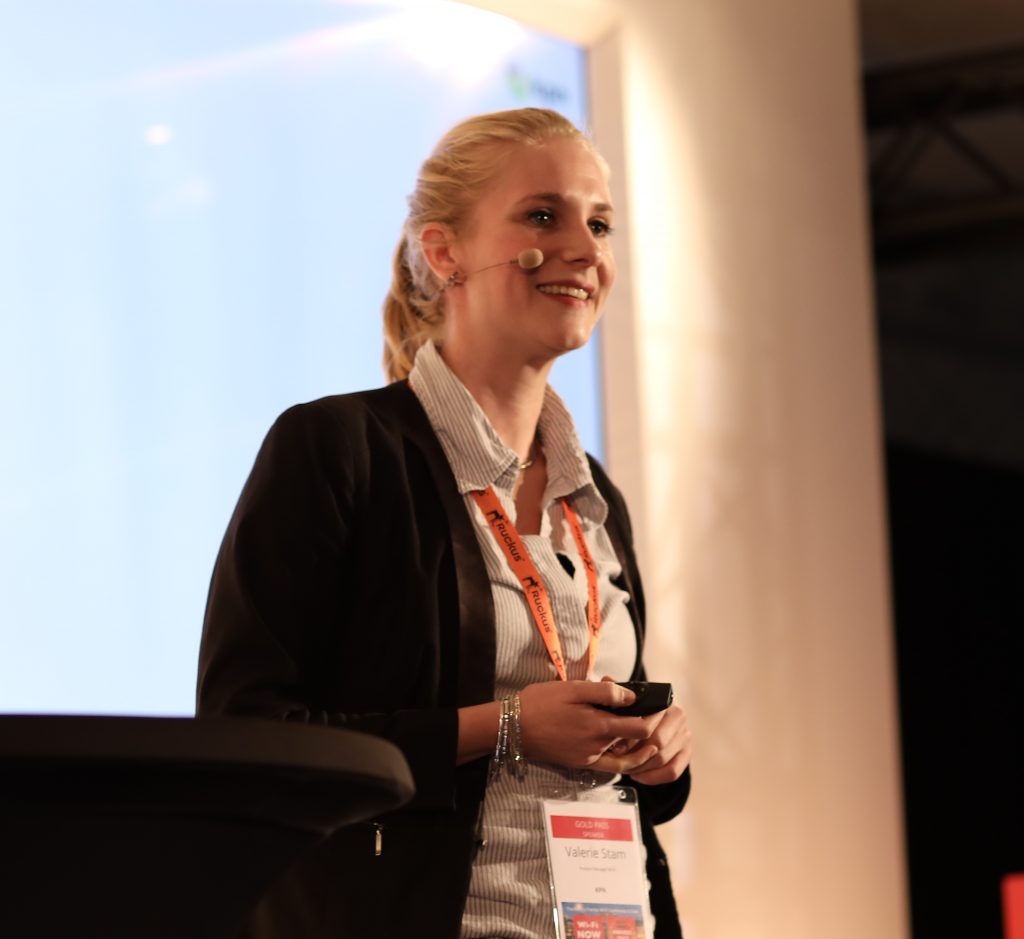 By Stephanie Kinch, Wi-Fi NOW Staff Writer
Apps enable people to use data, and a surge in new apps means a natural surge in mobile data use.
The Netherlands' leading telco KPN aims to provide Internet everywhere where people are using this data. Product Manager Valerie Stam talked about how KPN uses Wi-Fi as an NPS accelerator at this year's Wi-Fi NOW Conference in The Hague.
The company focuses on four areas:
Home
Business
Hotspots
Mobile
Wi-Fi for the Business Sector
KPN uses Wi-Fi as a Net Promoter Score (NPS) accelerator. In the business market, partners are interested in end-to-end services – from installation to service. Gas stations, stores, hotels, and supermarkets are popular locations for KPN Wi-Fi hotspots. Overall, Stam says it's about coverage, rather than size.
"The growth is not the most important part of a Wi-Fi network, it's about being present in the areas where people use Wi-Fi," she says.
Public Wi-Fi
KPN research shows that public Wi-Fi users vary in their data use. Young people care about quality data, no matter where it comes from. Business consumers are more cost-conscious. They will wait for their Wi-Fi to come on and will use it if it is secure. Tourists are more Wi-Fi hungry because they don't have a data plan.
In general, users are looking for Wi-Fi that is:
Easy to log in
Free
Secure
Fast
In-home Wi-Fi
How do you make a good in-home experience? A lot of factors, says Stam.
You have to make sure that Wi-Fi hits the right areas of the house, has the right access type, and has the subscriptions to meet diverse customer needs. Hardware is also important. A KPN study showed that more than 60 percent of customers needed an extra access point to get the coverage they needed.
To accommodate a diverse customer base, KPN created profiles for different types of customers: couples, elderly, families with young children, and the family with teenagers. They placed these personas in several locations: like city blocks, condos, and homes. The result was 30 customer profiles.
"A family living in a normal house with teenage children have a very different demand than an elderly person living alone in an apartment," says Stam. "It's something you really need to think about as an individual case every time."
Overall, Stam says it's about providing a great, consistent signal wherever the user is. After all, she says, Wi-Fi is like any other utility: people don't notice who is providing it until it doesn't work.
/Stephanie