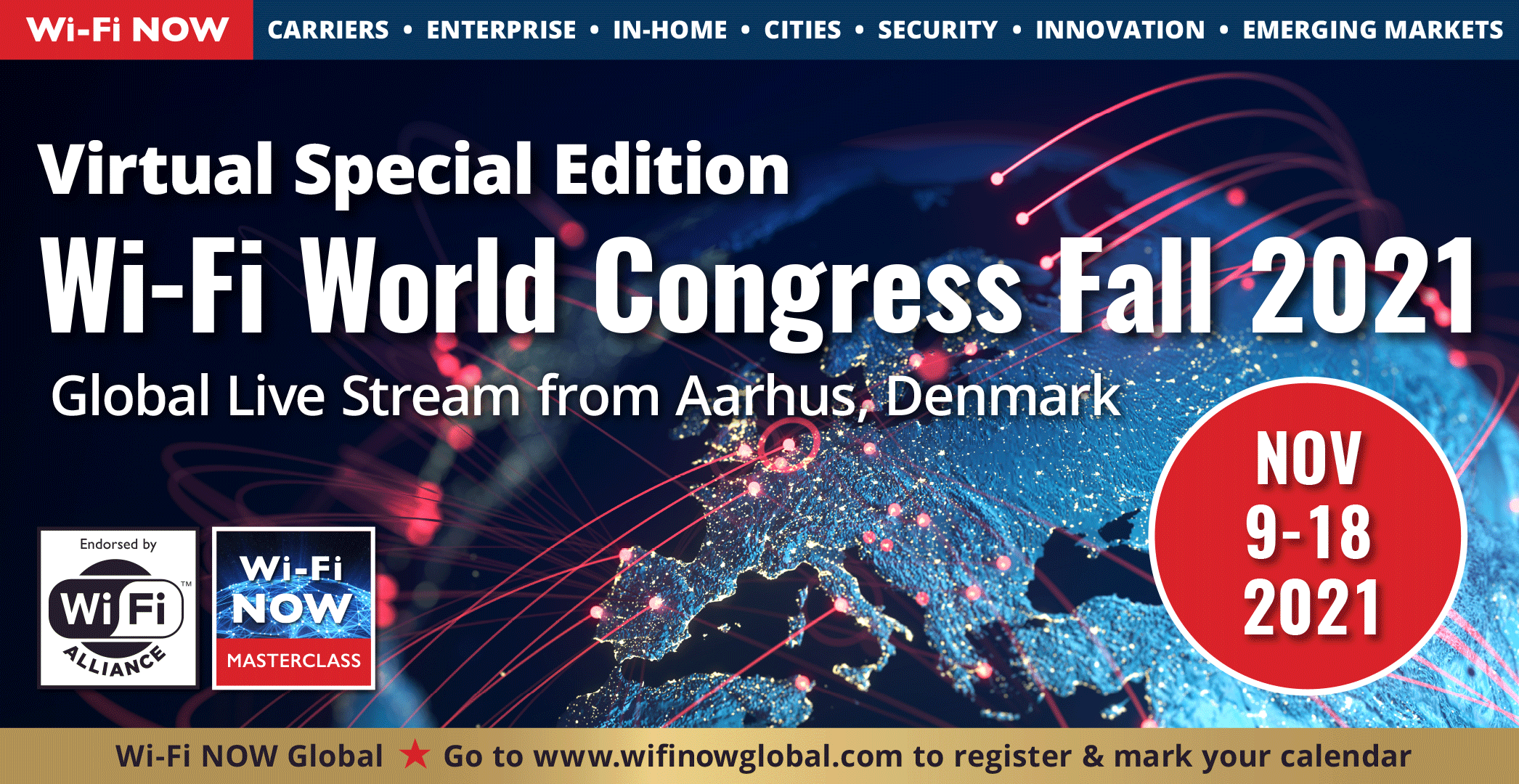 By Claus Hetting, Wi-Fi NOW CEO & Chairman
To continue to serve the Wi-Fi industry in the best possible way we've decided to make the following changes to our Fall 2021 and Spring 2022 event schedule: Our Miami Wi-Fi World Congress event originally scheduled for this November will be moved to March 28-31 2022. Instead we will organise our highly successful virtual Wi-Fi World Congress event this November 9-18 in the form of five half days of live interactive broadcast. 
We can't wait to get started on a new series of in-person Wi-Fi World Congress events! Unfortunately, it appears that some 30-40% of our usual crowd of Wi-Fi enthusiasts are still unable or unwilling to travel to Miami this November. For this reason we've postponed our Miami event to March 28-31 next year.
In the meantime we will be conducting a Virtual Special Edition of our Wi-Fi World Congress on November 9-18 in the form of five half-days of live, interactive broadcasting from our studies here in Aarhus, Denmark. As always our virtual event will be packed with great insights from our Wi-Fi NOW partners and many others – including some of the world's leading service providers.
The big question we will be asking our experts speakers to answer this fall is this: What is your 6 GHz Wi-Fi strategy? We'll be discussing the 6 GHz Wi-Fi powered smart home, big themes in enterprise Wi-Fi (including AFC, OpenWiFi, and more), Wi-Fi evolution towards Wi-Fi 7 and beyond, revolutionising device performance with components, hardware, & testing – and not least the latest in 60 GHz networking.
Watch this space for more announcements & the Wi-Fi World Congress Special Edition schedule – and if you're interested in a starring role in any of our upcoming events contact us now at [email protected].
/Claus.