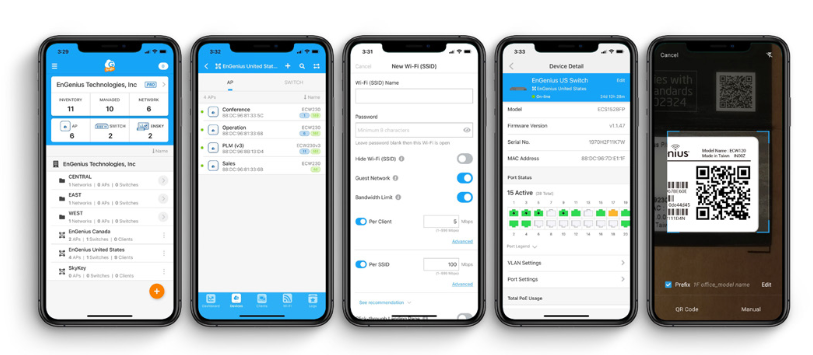 By Claus Hetting, Wi-Fi NOW CEO & Chairman
We're big fans of one of the rising stars of enterprise Wi-Fi networking – EnGenius – and it is no accident that the company is doing well especially within the SMB enterprise segment. What's the reason? Part of the company's secret to success is getting Cloud architecture right. A new white paper expounds the comparative architecture, benefits, and detailed use of the EnGenius 'Function-as-a-Service (FaaS)' network management solution running on the 'serverless Cloud'. Download by filling out the form below.
If you're working with enterprise Wi-Fi networking you will probably agree that Cloud-based Wi-Fi network management is essential. But did you know that not all Cloud architectures are created equal? A new white paper by enterprise networking experts at EnGenius lays out and compares the Cloud architectures of Function-as-a-Service against other types and examines their benefits.
The paper also takes you through the process of planning, building, deploying, configuring, managing, and analysing your Wi-Fi network using EnGenius' license-free Cloud-based tools.
EnGenius is one of the rising starts of enterprise Wi-Fi networking and in late 2018 became first to launch cost-efficient Wi-Fi 6 solutions targeting SMBs. The company also recently included Facebook and Instagram logon and captive portal options into its license-free Cloud management suite.
To learn all the details about Function-as-a-Service (FaaS) and 'the serverless Cloud' download the full white paper by filling out the form below!
/Claus.