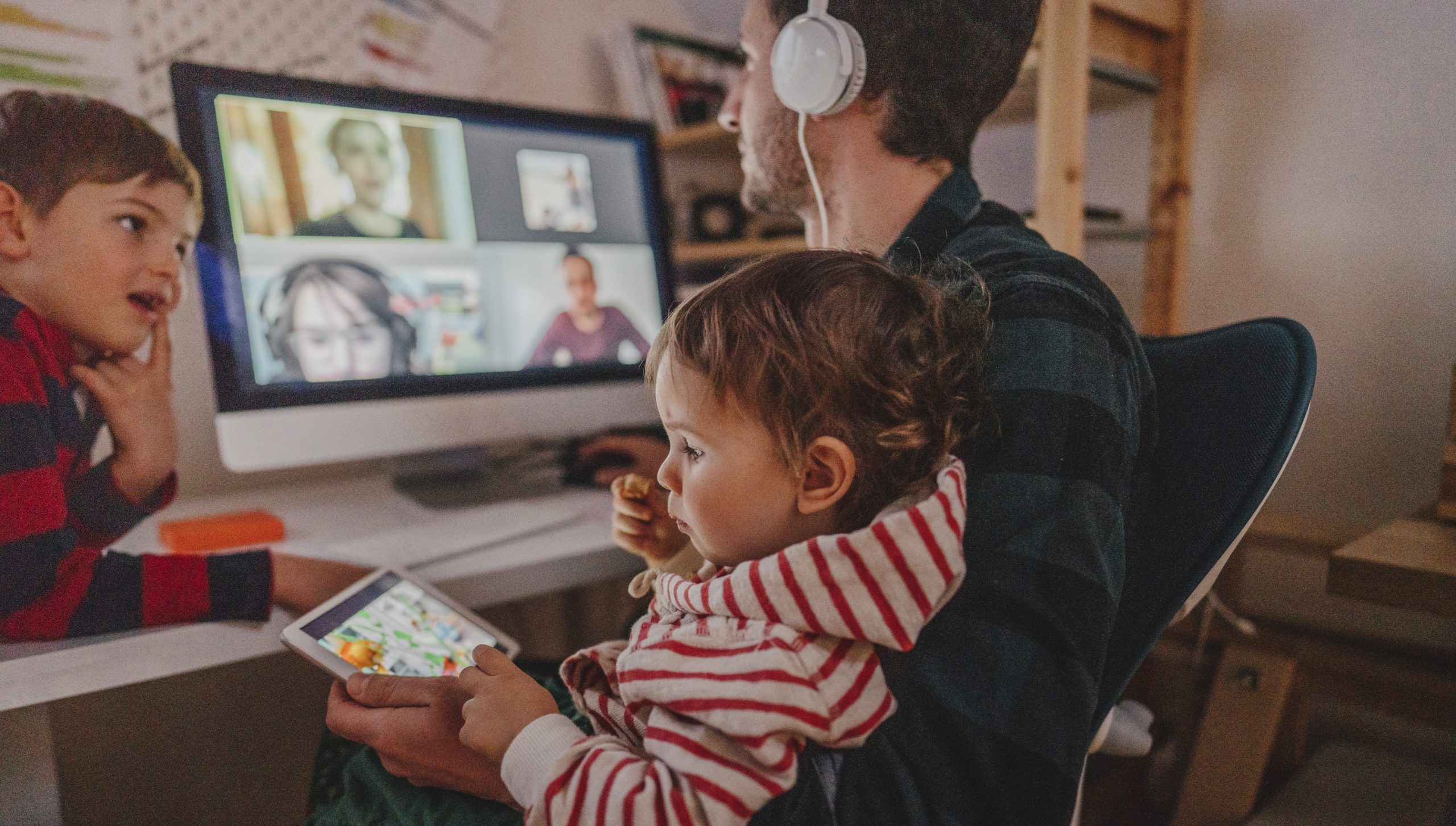 By Dean Bubley, Director & founder, Disruptive Analysis
This article was written by Dean Bubley of Disruptive Analysis (@disruptivedean), a wireless and telecoms industry analyst. He has also written a more detailed eBook for Spirent covering the broader and longer-terms trends for Post-Pandemic Wi-Fi. Download the ebook by clicking here.
In the post-COVID world, Wi-Fi will play a much more-important role in service providers' portfolios and opportunities than was expected 6 months ago.
With working from home (WFH) likely to endure, and repeated future lockdowns possible if the pandemic returns, fixed residential broadband will remain a centerpiece of telcos' consumer offers. Residential data traffic on many networks has already grown 30-50%, with upload data rising especially fast. The majority has been consumed over a Wi-Fi connection inside the home – and some existing, older access points (APs) and gateways are showing their limitations.
A perfect time for better Wi-Fi
This occurs at a very important time from a Wi-Fi perspective, as it coincides with a major technology upgrade cycle. Wi-Fi 6 APs and clients are just becoming mainstream and will soon take a central role in new consumer broadband offers. A majority of the Wireless Broadband Alliance's members have indicated intention to deploy it over the next 18 months.
A further boost should occur in 2021, as various countries' authorities release extra unlicensed spectrum in the 6GHz band; an enhancement called Wi-Fi 6E will exploit the extra capacity – between 500-1200MHz – and offer lower latency.
Conversely, the pandemic means that timelines for scale-up of 5G have lengthened, especially for the most promising enterprise use-cases. Mobile network providers also need to rethink their network deployment, planning, and upgrade strategies.
Most carriers have seen broadly flat traffic numbers overall, with reduced demand in urban cores, major venues, and along many transport routes, offset by increases in suburban and residential neighbourhoods. These developments may also impact SPs' strategies for enterprise managed Wi-Fi, as well as public hotspots. Enhanced residential broadband, combined with better in-home Wi-Fi, now offers SPs good opportunities for differentiation, revenue growth, and improved customer experience.
We can expect three parallel strategies by SPs:
Deploy new access lines, notably using fiber-to-the-home (FTTH) and fixed wireless access (FWA) connections, supported by "Greenfield" Wi-Fi indoors.
Enhancements to existing customers' broadband and Wi-Fi capabilities.
New WFH broadband and Wi-Fi offers for enterprise employees, running alongside their normal consumer home-broadband services.
New Gigabit and Rural Broadband Connections
Many governments and businesses are pushing for faster fibre and fixed-wireless deployments, as well as offering incentives to "connect the unconnected" to enable universal home schooling. In the post-COVID era, we can expect reduced regulatory barriers for fibre digs and installations, easier availability of certain spectrum bands for FWA and financial support for rural providers. This will also catalyse demand for new Wi-Fi deployments, especially those that can distribute gigabit broadband more effectively in-home.
Taken together, this should mean tens of millions of new fibre and 5G FWA access lines installed in the next 2 years. Usually, new connections involve a long-term contract, and often some form of upfront fee. This should make it easier to create a financial business case for higher-end Wi-Fi, especially when linked to tiered packages and promotions. While gigabit-capable Wi-Fi 6 APs should be a baseline in many cases, whole-home mesh products could also be offered.
Upgrades to Existing Consumer Wi-Fi
For existing broadband customers, many SPs will look to upgrade existing Wi-Fi APs/gateways, for several reasons:
Greater need for whole-home coverage and multi-user support, especially where parents and children are using WFH cloud and videoconferencing services, alongside gaming, education, and streaming media elsewhere in the home. Many people have converted garages, basements, and attics into offices, but have found them lacking good Wi-Fi signal strength. Some SPs will focus on Wi-Fi 5 meshes, while other will push straight to Wi-Fi 6
Where telcos deliver TV and other content services, they will look to offer new upgraded packages and bundles, especially where post-pandemic entertainment outside the home remains restricted. While these may have higher speeds and data-volume caps, they will also need high-performance Wi-Fi for demanding use-cases such as 4K sports streaming, or AR/VR games.
Some SPs will accelerate their push for smart-home and IoT services, both for general use-cases such as lighting and voice assistants, but also more demanding applications such as telemedicine and home security. While some devices will connect with low-power technologies such as Bluetooth® and Zigbee™, others will require reliable and high-performance Wi-Fi, especially if medical services are involved.
Clearly, many SPs will be facing economic challenges in the coming year, and so will be reluctant to do widespread replacements of Wi-Fi assets, across their entire subscriber footprint. However, we can expect Wi-Fi AP and gateway swap-outs to be tied into service upgrades or linked to customer retention and satisfaction.
Some SPs will link Wi-Fi performance to their wider self-service and "digitalisation" strategies – for instance by giving consumers companion apps for smartphones to conduct "site surveys" for Wi-Fi in their own homes. There will also be a need for SPs to monitor consumers' quality-of-experience for various Wi-Fi applications, such as streaming video or Wi-Fi calling. It is expected that SPs will leverage cloud-based monitoring apps to proactively address any major performance degradations, not only to ensure consumers' quality of experience, but also to avoid any costly truck rolls.
Prosumer and enterprise-led solutions
In addition to using mesh and Wi-Fi 6 for improving normal home broadband experience, we can also expect SPs to target business users working from home with new offerings.
While most companies have managed to shift key personnel to remote working under emergency conditions, there have been challenges: unreliable and poor-quality network connections, extra security risks and poor inter-working with VPN (virtual private network) software, and challenges for end-to-end management and troubleshooting by IT staff – who may themselves be working from home. Commonly used collaboration and video-conferencing tools often have poor user experience, partly due to network issues, and occasionally because of cloud platform scaling glitches.
Some businesses may just give employees a financial allowance for upgrading their existing broadband, either to gigabit access, or an enhanced package as discussed above.
But in other cases, SPs will offer dedicated work-centric products. These could include:
High-QoS partitions on existing broadband, with direct links to cloud or corporate data centers
Existing small-business broadband products rebranded and sold for home use
Enabling separate Wi-Fi SSIDs, or providing secondary APs, for WFH use. Potentially, these could even use 6GHz when available, for "clean" connections separated from other domestic use.
Dedicated FWA modems or mobile hotspots for employee use, kept separate from normal home broadband.
These will often look more like "fleet management" propositions, where operators partner with enterprises and corporate channel-partners, to deliver high-grade home broadband, with additional security and QoS features. Wi-Fi will form a central role for all of these.
Conclusions
Service providers are already moving to Wi-Fi 6 for residential broadband. In the US, Comcast's® latest xFi gateway is based on the technology, as is Verizon's™ new FiOS home router. In the UK, fixed-wireless access is provided with 5G to the building, and Wi-Fi 6 indoors, by Vodafone™ and EE™. In addition, numerous operators worldwide already offer whole-home mesh Wi-Fi products, initially with Wi-Fi 5, but expected to upgrade soon.
The post-pandemic landscape will accelerate these deployments, for multiple reasons. By mid-2021, Disruptive Analysis expects that most broadband operators in developed markets will have started deploying Wi-Fi 6 for the residential subscribers, especially for gigabit broadband, FWA and enterprise-centric propositions.
If they do not offer suitable high-end home Wi-Fi, a growing number of consumers – or their employers – will look to other channels to buy APs and mesh units.
This trend also has implications for testing and ongoing service assurance, both for the access connection and the in-home Wi-Fi. Proven support for high quality two-way video, VPN traffic, Wi-Fi calling, and low-latency cloud access will be essential.
In the longer timeframe, beyond mid-2021, there will also be growing interest in 6GHz support and Wi-Fi 6E, although global adoption may take longer because of regulatory hurdles outside the US, and unclear timelines for device support, especially if frequency coordination is mandated.
---
For more information on how the COVID-19 pandemic has accelerated some Wi-Fi trends, slowed others, and set the scene for revised future use-cases, market forecasts, and Wi-Fi product development and testing requirements, download Wi-Fi in the Post COVID-19 Era eBook.
Also: Don't miss both Dean Bubley and Spirent at the Virtual Wi-Fi World Congress happening September 29-October 8. E-book, insights, and conference speaking brought to you in partnership with Spirent.