By Claus Hetting, Wi-Fi NOW CEO & Chairman
Colombia releases full 6 GHz band to Wi-Fi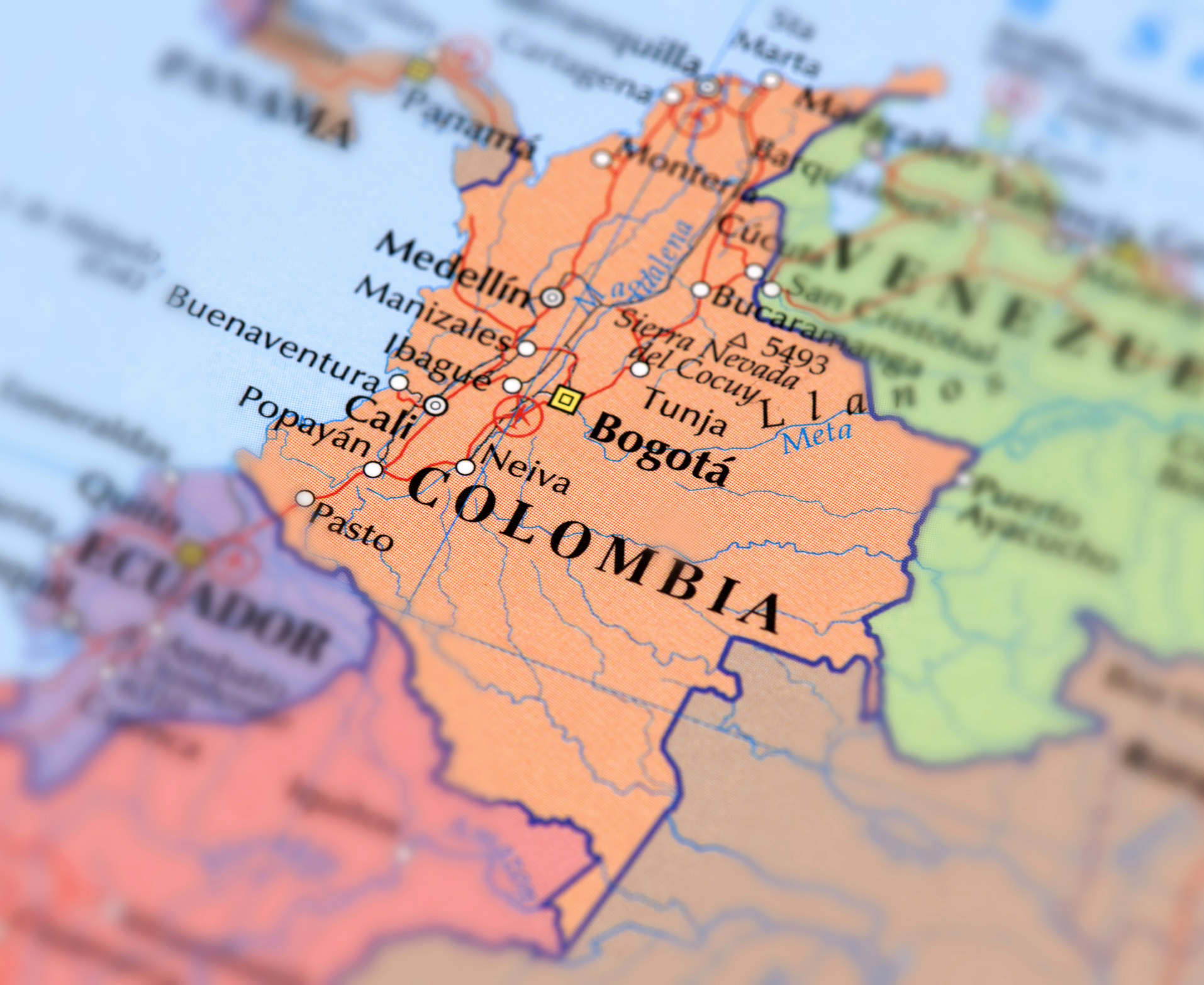 Last week the South American nation of Colombia released the full 6 GHz band to Wi-Fi hence becoming the sixth South or Central American country to do so following Brazil, Chile, Costa Rica, Guatemala, and Honduras. The regulatory document can be found here. According to the Wi-Fi Alliance's Wi-Fi 6E regulatory tracker, Mexico is currently considering releasing the full band.
Within the Americas, the US and Canada have both already released the full band – meaning a total of 1.2 GHz of new spectrum to Wi-Fi. In the US, the FCC recently kicked off a process to certify the use of AFC database lookup platforms and services for standard power indoor and outdoor Wi-Fi in the 6 GHz band – read more here. Altogether the Americas have taken a massive lead on Europe and Asia with regards to releasing unlicensed spectrum for Wi-Fi use. The CEPT region – including the EU – has for the time being only allocated 480 MHz of new 6 GHz spectrum to Wi-Fi.
Enjoying this story?
Leave your email here and we'll get you all the latest Wi-Fi news.
CommScope launches two new Wi-Fi 6-capable DOCSIS 3.1 cable modems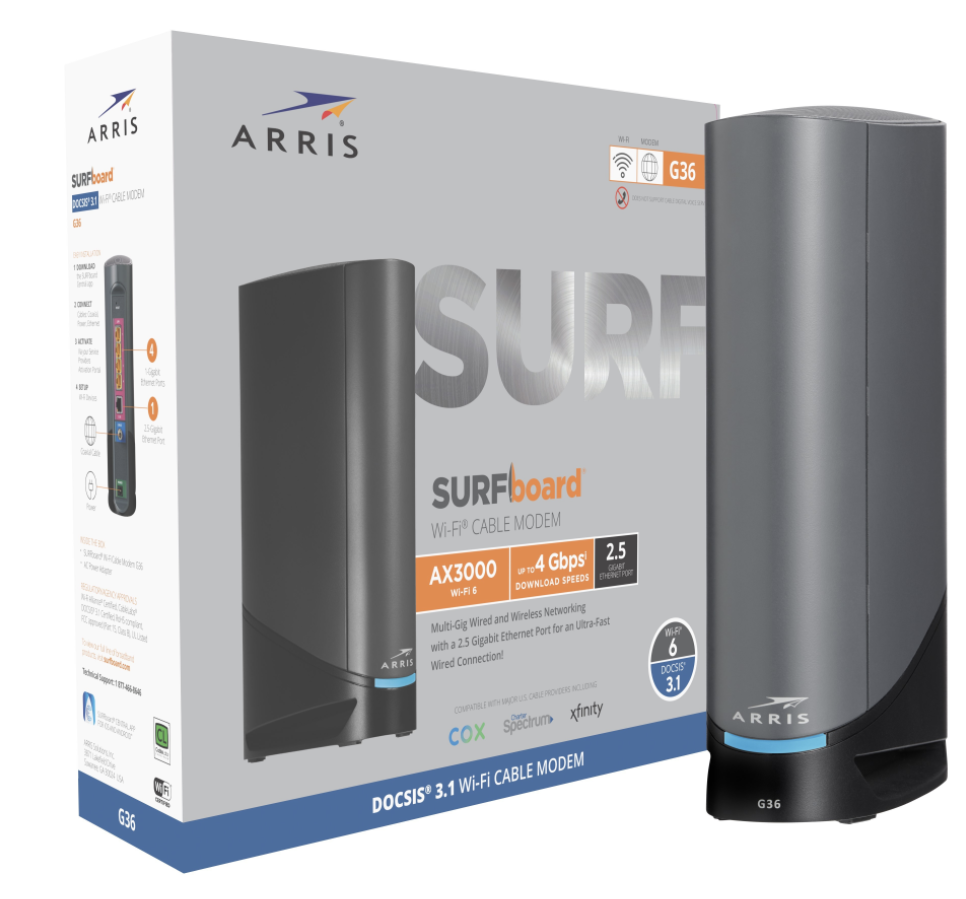 This week CommScope launched two new Wi-Fi 6-capable DOCSIS 3 .1 cable modems (Arris-branded) for US markets. From a Wi-Fi point of view the two units – dubbed SURFBoard G34 and SURFboard G36 – are identical, offering dual concurrent 3×3 MIMO on 2.4 GHz and 4×4 MIMO on the 5 GHz bands, respectively. The G36 includes a 2.5 Gbps Ethernet port.
CommScope says the SURFboard G34 and G36 "were designed for people who want to upgrade and future-proof their home network for optimum performance, integrated with the latest DOCSIS 3.1 and Wi-Fi 6 technologies" and that consumers can save an estimated US$168 per year in modem rental fees by purchasing instead of renting their cable modem.
The G34 and G36 retail at US$279 and US$299, respectively, and also include the 'SURFBoard mobile central' app for connectivity checks, optimisation, parental controls, creating guest networks, and more.
Latest from Plume IQ™: Do devices make the right connectivity choices?

Plume IQ™ has released its latest intelligence report from the world of the smart home Wi-Fi – and this month it's all about device steering.
Even the smartest devices need help to ensure that they deliver a fully optimized Quality of Experience (QoE), whatever the prevailing in-home network conditions. Congestion, interference, and load all combine to create their own unique challenges—one of the ways that Plume maintains QoE is by steering devices to the best access point (AP) and WiFi band to maintain capacity and throughput:
Steering is critical:

During the year ending August 31, 2021, we carried out

206 billion

total steering events in smart homes and small businesses across our cloud
Devices behave differently:

Smartphones, smartwatches, and cameras need to be more frequently optimized with an average of

6.0

,

5.5,

and

3.5

steers per day in August 2021
Steering is complex: looking across a range of common devices, Apple iPhone 11 requires a higher proportion of band only steering (45%), while Amazon's Fire TV Cube requires more AP only steering (80%).
To sign up for the always insightful Plume IQ™ monthly smart home intelligence service, click here.
/Claus.