By Claus Hetting, CEO & President, Wi-Fi NOW
A quick roundup of a few of the items from the past couple of weeks that we missed – here they are for completeness – and because we want to make sure you, dear reader, are fully updated!
MediaTek demonstrates Wi-Fi 7 capabilities
Actual Wi-Fi 7 products are likely a couple of years away still – but that's not stopping Taiwan-based chipset giant MediaTek from flaunting their Wi-Fi 7 technology already now. On January 19 the company announced that they are conducting the industry's first actual Wi-Fi 7 demos, showcasing them "to key customers and industry collaborators," MediaTek says in their press release here. MediaTek says Wi-Fi 7 will be come "the backbone of home, office, and industrial networks."
Enjoying this story?
Leave your email here and we'll get you all the latest Wi-Fi news.
MediaTek is demonstrating maximum 802.11be (Wi-Fi 7) speeds – according to the standard – and multi-link operation (MLO) functionality, the company says. Wi-Fi 7 will deliver speeds up to 2.4 times faster than Wi-Fi 6 due to 320 MHz channel operation and 4kQAM modulation. Add to this ultra-low latency performance by transmitting Wi-Fi on multiple bands using MLO, MediaTek says.
EnGenius introduces the company's first Wi-Fi 6E access point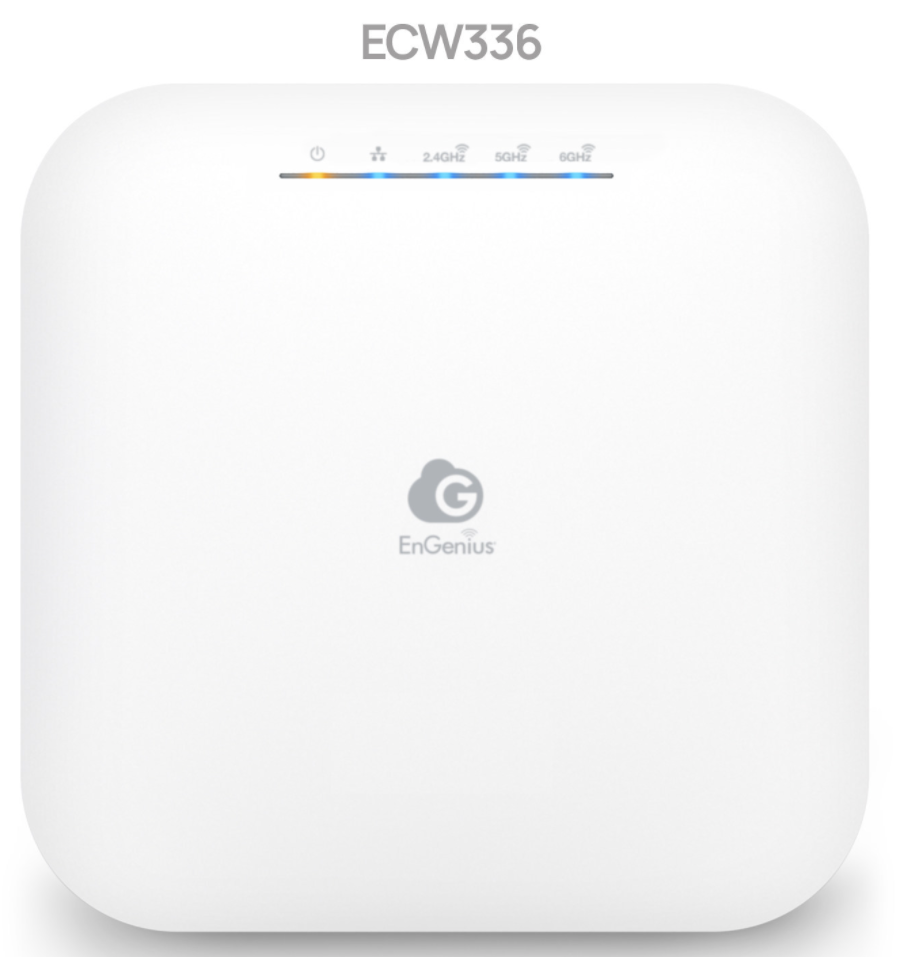 On January 5 EnGenius – the SMB Wi-Fi solution specialist – introduced their first Wi-Fi 6E capable access point. The company says the ECW336 is the first Wi-Fi 6E specifically designed for the SMB market and of course the unit is fully managed by EnGenius' elegant and user-friendly license-free Cloud. The new AP is powered by Qualcomm's Networking Pro 1210 platform featuring three radios, 12 streams, and up to 8.4 Gbps peak Wi-Fi data rate.
EnGenius also launched this slick and informational webpage on Wi-Fi 6E – worth having a look (especially if you appreciate a nice marketing touch!). EnGenius says the new ECW336 will start shipping worldwide in the first quarter of 2022.
Mimosa by Airspan announces new Wi-Fi 6E-based FWA solution
We kinda missed this when it was first announced (in October of last year) so for completeness we want to include it now: Mimosa – a promising startup FWA equipment vendor – was acquired by vendor Airspan in late 2018 and has since then been living a relatively quiet life as 'Mimosa by Airspan'.
The company now says it is working with customers to test and verify its A6 access point platform supporting Wi-Fi 6E. Mimosa says the solution delivers ip to 7 Gbps for outdoor broadband networks, supports up to 200 subscribers, and operates from 5.150 GHz to 6.425 GHz. If you are interested in outdoor Wi-Fi 6E solutions for WISPs and the like, then Mimosa by Airspan is definitely worth looking into – for more read here.
Technicolor receives first Wi-Fi 6E CPE (home gateway) Wi-Fi 6E certification by Wi-Fi Alliance
Home broadband gateway (CPE) provider Technicolor has become the first CPE vendor with a Wi-Fi 6E certified product, the company announced in a January 20 press release here. "This certification allows the company's network service provider (NSP) customers around the globe to offer subscribers the reliability, coverage and performance associated with the Wi-Fi 6E standard," Technicolor says. Technicolor is one of the world's largest home broadband gateway and set-top box providers.
/Claus.