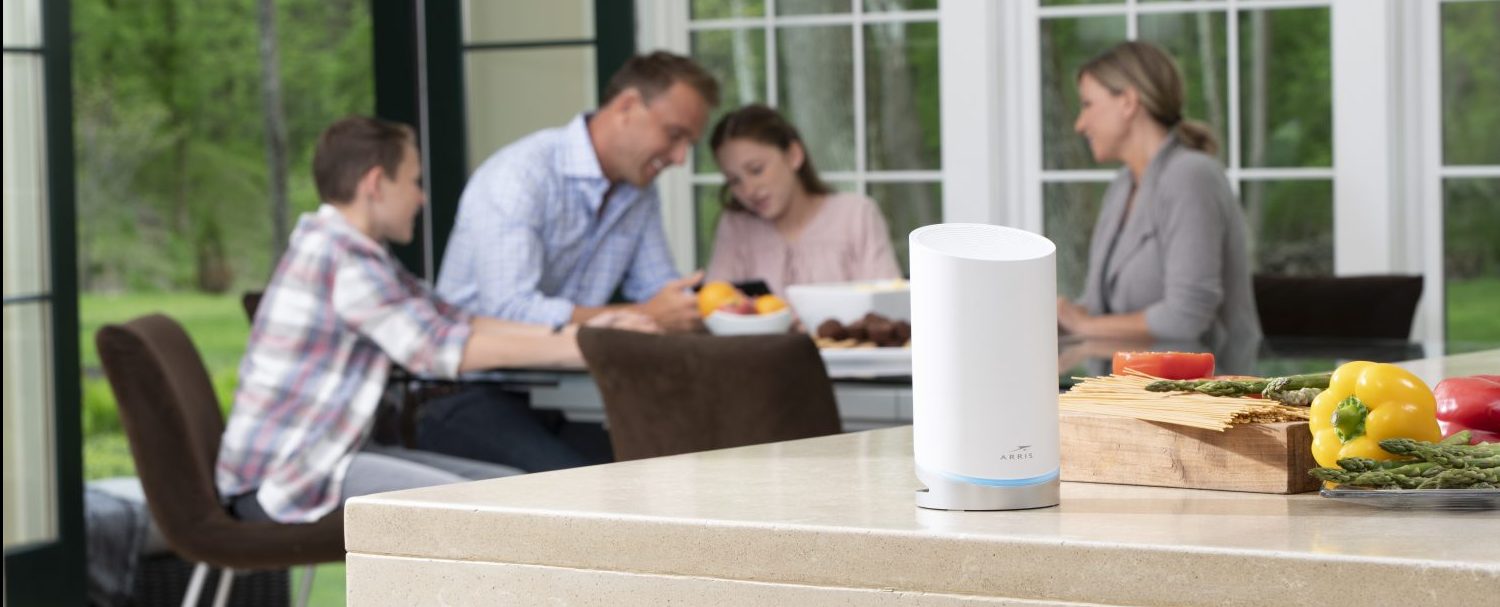 By Claus Hetting, Wi-Fi NOW CEO & Chairman
It is the sure sign that Wi-Fi 6 is going mainstream already this year: A raft of Wi-Fi 6-capable mesh and stand alone Wi-Fi systems have been released on CES Las Vegas' first day. New solutions include more Wi-Fi 6 mesh from ARRIS, TP-Link, D-Link, Zyxel, and not least Comcast. Here is our CES Day 1 roundup.
A more affordable 6.6 Gbps SURFboard mesh from ARRIS
At last year's CES ARRIS – today a division of CommScope – launched two high-end Wi-Fi 6 mesh solutions and then today, at this year's edition of CES Las Vegas, ARRIS added another somewhat lower-grade (and presumably more affordable) Wi-Fi 6 mesh system to the SURFboard family.
The new offering is called SURFboard mAX AX6600 and it complements existing SURFboard mAX Pro AX11000 and SURFboard mAX Plus AX7800 mesh systems. The model numbers indicate the maximum theoretical speeds of the various units with the newly launched AX6600 delivering up to 6.6 Gbps of Wi-Fi 6 speed by each of its two routers, respectively. The new tri-band unit uses one radio exclusively for mesh backhaul, covers up to 5500 sq. feet (about 510 sq. meters) of real estate with a two-router system, and features eight streams per box, ARRIS says.
TP-Link launches three consumer-grade Wi-Fi 6 mesh systems
It is probably no coincidence then that TP-Link's new family of Deco Mesh Whole Home Wi-Fi 6 solutions launched today starts at 6.6 Gbps per unit for the Deco X90. The two somewhat lower grade and more affordable units launched are the Deco X60 and Deco X20 two-unit systems, featuring 3 Gbps and 1.8 Gbps of data delivery capacity, respectively (maximum theoretical values quoted here). The US retail prices of Deco Mesh X90, X60, X20 are US$449.99, US$269.99, and US$189.99, respectively. More details on TP-Link's new Wi-Fi 6 mesh systems can be found here.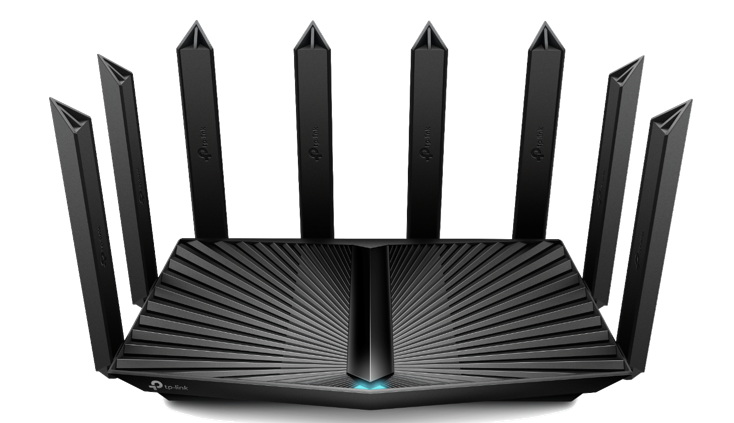 TP-Link entices gamers with the Archer GX90
One of the more innovative and highly segment-specific routers released this week is TP-Link's GX90 gaming router, which is not only Wi-Fi 6 capable (similarly tri-band at 6.6 Gbps maximum data rate) but optimised for gamers. With pure-bred gamers in the past often steering away from using Wi-Fi at all because of less than perfect latency performance, TP-Link is now doing their part to lure the gaming community back to Wi-Fi: The GX90 offers a 'dedicated gaming band' and a 'game accelerator' to prioritise gaming streams, the company says in their press release here. TP-Link also launched a new Wi-Fi 6 range extender and a non-gaming version of the GX90 called AX90. In terms of volumes of Wi-Fi routers shipped, Taiwan-based TP-Link is by far the world's largest provider of Wi-Fi solutions.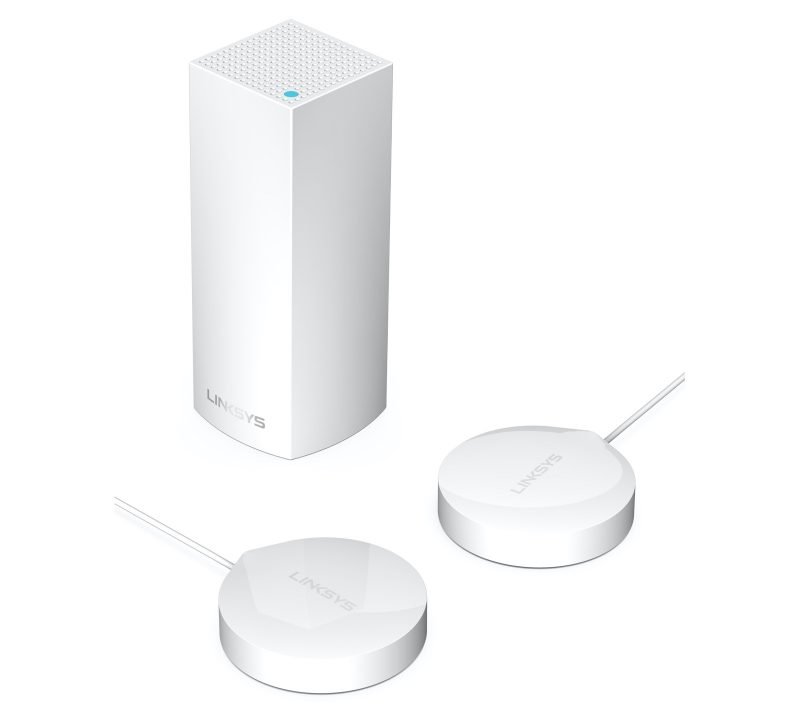 Linksys' wellness pods for cognition & sensing
Meanwhile other router manufacturers are releasing reams of Wi-Fi 6-capable kits at CES – in some cases together with other innovative and useful gadgetry. Linksys (today a part of Belkin) yesterday introduced their Wi-Fi 6 router MR9600, which will work together with Linksys' Velop Wi-Fi 6 extender nodes.
As something completely new, Linksys is – together with Origin Wireless – introducing so-called 'wellness pods,' which "will allow for more detailed insight into consumer well-being, targeting those who want to better manage their health, as well as monitor the health of loved ones, especially the growing aging-in-place population," Linksys says. No technical details as to how the wellness pods operate or how they are designed were released. Origin Wireless is a frequent guest and sponsor of the Wi-Fi NOW event series.
Other consumer-grade Wi-Fi 6 launches at CES this year include NETGEAR's Nighthawk Wi-Fi 6 mesh, new and notably EasyMesh-compatible Wi-Fi 6 routers and mesh-based extenders from D-Link, as well as a new whole-home Wi-Fi 6 mesh system (also EasyMesh compatible) from Zyxel.
Comcast launches Wi-Fi 6-capable xFi Advanced Gateway
Last but not least US cable giant Comcast finally launched its Wi-Fi 6 product for the home called the 'xFi Advanced Gateway' capable of delivering 'true gigabit speeds,' the company said in their announcement here. That makes Comcast by our count only the third US ISP to launch a Wi-Fi 6 home gateway product following Verizon Fios and CenturyLink.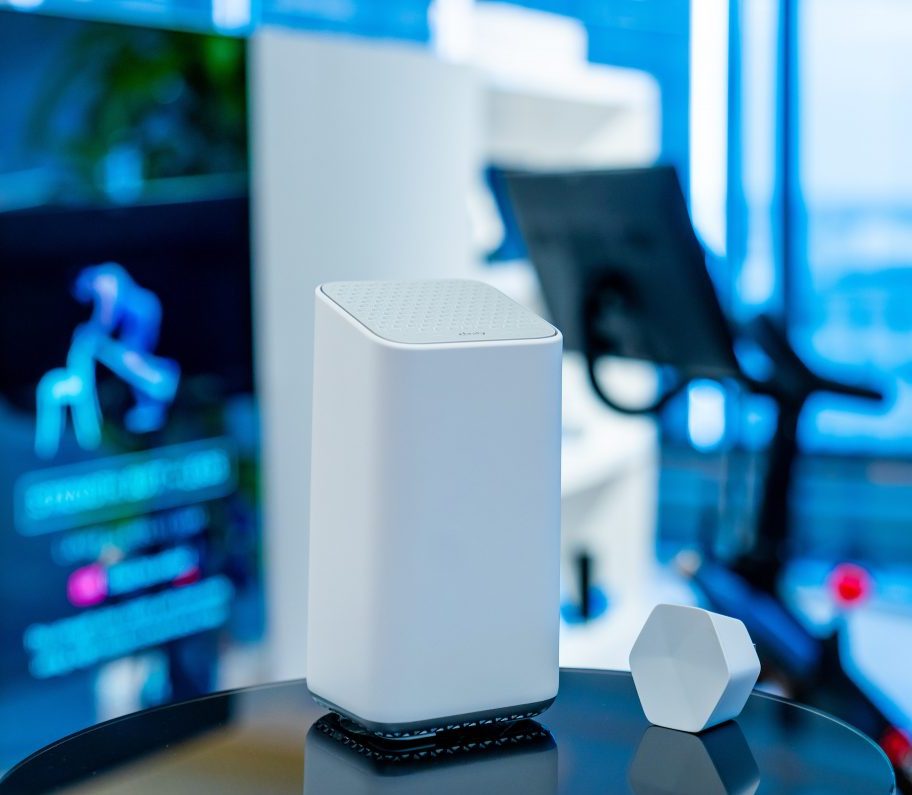 Comcast says the"gateway delivers exceptionally lower latency for an unrivaled cloud and online gaming, 4K video streaming, and VR and AR experiences, as these applications increasingly become mainstream," and that the gateway "also provides unprecedented Wi-Fi signal range, blanketing the vast majority of most homes with ultra-fast speeds." The new Wi-Fi 6 gateway will continue to work with the xFi pods, provided by Plume, the company says. Comcast says the new unit in coming months will be made available to customers subscribed to Comcast broadband services of at least 300 Mbps.
/Claus.