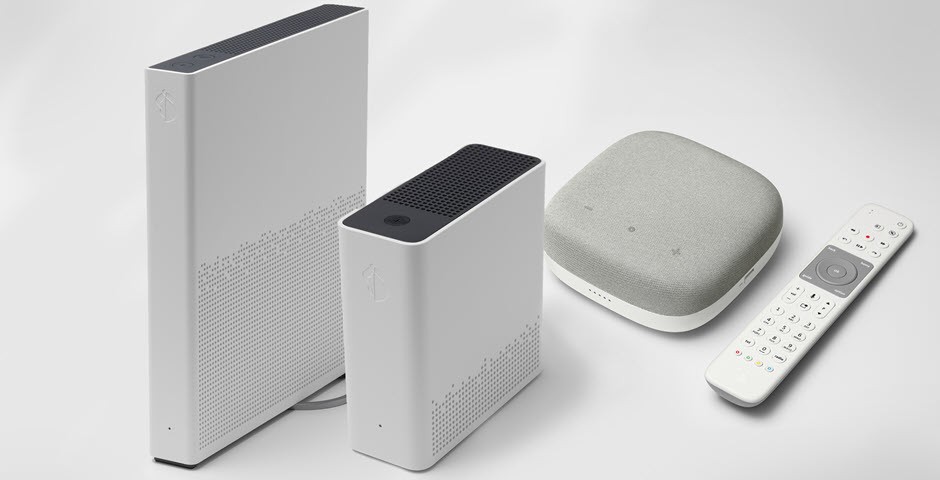 By Claus Hetting, Wi-Fi NOW CEO & Chairman
Swisscom releases Wi-Fi 6 home kit – powered by Broadcom
As expected the pace of Wi-Fi 6 product launches is picking up among service providers all over the world. The latest came this month as Switzerland's leading service provider Swisscom announced their brand new, Wi-Fi 6-capable 'Internet-Box 3'. The home router is part of a wider push by Swisscom to boost home Wi-Fi speeds, which in some cases (typically when fed by fibre connections to the home) can reach 4.8 Gbps, the company says in this news release.
The company has also released what they call a 'WLAN Box' Wi-Fi 6-capable repeater aka extender (see the smaller vertical unit in the photo above) intended to boost coverage and connection speeds towards – among other devices – Swisscom's new wireless TV box. Wi-Fi chipmaker Broadcom says the devices are powered by Broadcom's four-stream BCM43684 chipset. Expect plenty more Wi-Fi 6-related product releases at CES Las Vegas in early January 2020.
'Internet access is a human right', new study says
New research from the University of Birmingham, UK – authored by Dr Merten Reglitz, Lecturer in Global Ethics – says free Internet access 'must be considered a human right' particularly in developing countries. The research reveals that Internet access could be a key way of protecting basic human rights including life, liberty, and freedom from torture.
"Internet access is no luxury, but instead a moral human right and everyone should have unmonitored and uncensored access to this global medium – provided free of charge for those unable to afford it. Without such access, many people lack a meaningful way to influence and hold accountable supranational rule-makers and institutions. These individuals simply don't have a say in the making of the rules they must obey and which shape their life chances," says Dr Reglitz.
In some parts of the world the transformation is already taking place: The Indian state of Kerala has declared Internet access a human right and is aiming to provide it to all of its 35 million citizens by end of this year. The study also cites the European Commission's WiFi4EU free Wi-Fi project as an example of an initiative to 'connect every village and city with free Internet access'.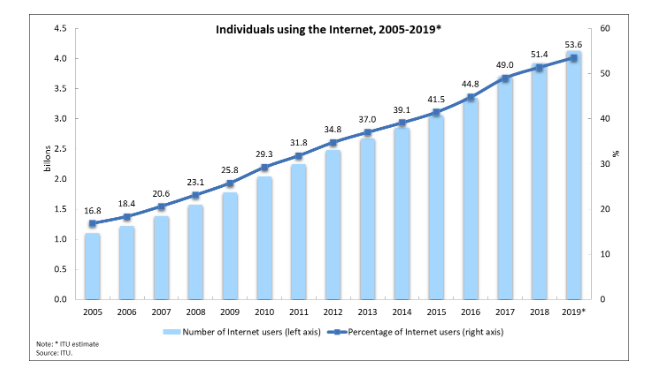 Numbers vary but according to Internet World Statistics, about 41% of the world's population still lack Internet access in 2019. According to the ITU the number is closer to 46%. In either case: The world still has a lot of work to do in connecting the remaining more than 3 billion unconnected individuals on the Planet – most of whom reside in emerging markets.
Wi-Fi has an increasingly important role to play in delivering free or affordable Internet access. At Wi-Fi NOW International in London conducted last week, 'Zii Para Todos' – a free, government-supported Wi-Fi initiative in Costa Rica – won the Wi-Fi NOW Award for Affordable Connectivity. We will shortly have a lot more to say about this remarkable project.
/Claus.