By Claus Hetting, Wi-Fi NOW CEO & Chairman
CES: Wi-Fi Alliance's introduces Wi-Fi 6 Release 2 certification program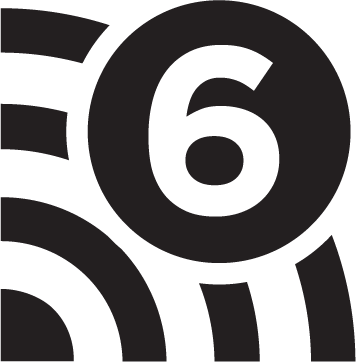 Wi-Fi evolution is a stepwise process where each new generation of Wi-Fi technology – in this case Wi-Fi 6 – gradually evolves to its full capability as the technology matures. This week at CES in Las Vegas the Wi-Fi Alliance took the next step towards fully realising the capabilities of the Wi-Fi 6 standard by formally announcing the Wi-Fi CERTIFIED 6 Release 2 program.
Wi-Fi 6 Release 2 improves Wi-Fi performance in two distinct areas: Uplink performance with uplink multi-user MIMO (UL MU-MIMO) and features for power management.  Uplink MU-MIMO is designed to boost performance and reduce latency for uplink-critical applications such as video conferencing, online gaming, and more. The Wi-Fi Alliance says uplink MU-MIMO will deliver strong Wi-Fi performance even "in challenging environments with many Wi-Fi devices." Uplink MU-MIMO is an alternative uplink transmission method to uplink OFDMA, the certification of which was included in the first release of Wi-Fi CERTIFIED 6 by the Wi-Fi Alliance.
For Wi-Fi power management the Wi-Fi Alliance is introducing certification of a trio of features: Broadcast Target Wake Time (TWT), Extended Sleep Time, and Dynamic multi-user spatial multiplexing power save. The features are designed to allow battery-operated devices to conserve power by applying timed intervals for transmission of data and they even allow redundant receive chains on the device to be dynamically shut off when conservation of power is critically important. Wi-Fi Alliance says the new power management features will benefit Wi-Fi applications for the smart home, industrial IoT, and smart cities, among others.
The new Wi-Fi 6 Release 2 features are available in all three current Wi-Fi operating bands meaning 2.4 GHz, 5 GHz, and 6 GHz, the Wi-Fi Alliance says. For more about the Wi-Fi CERTIFIED 6 Release 2 read the Wi-Fi Alliance's announcement from CES here.
CES: Linksys launches first Wi-Fi 6 capable Cloud-managed AP for business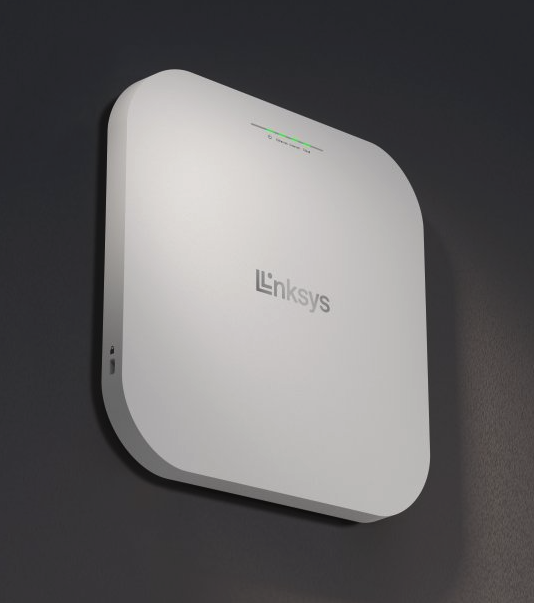 Linksys has launched their first Wi-Fi 6-capable Cloud-managed access point for hybrid work and small businesses. The new Cloud Managed AP "delivers safer, more secure, and faster Wi-Fi for areas needing to serve a high density of concurrent client connections," Linksys says.

The unit supports 'zero-touch provisioning' and simplified configuration, monitoring, and management, the company says. The solution also includes what the company calls a 'media rich' captive portal editor for the creation of customised captive portals. The new unit – powered by Qualcomm's Networking Pro 1200 platform – was launched this week at CES in Las Vegas. More details are available here.
Plume IQ™ – the broadband intelligence service from Plume – reveals 2021 trends
In 2021 the US was way ahead of Europe in both connected home devices (+24%) and home data consumption (a whopping +245%) says new data released by Plume IQ™ – the home broadband intelligence service from Plume. Google user's data consumption grew a combined 82% for US & Europe and fitness bikes category consumed 68% more data than during the previous year (also see infographic left). Don't forget to subscribe to Plume's excellent monthly Plume IQ intelligence service here.
HFCL named 'trusted source' (of equipment & services) by to the Indian National Security Council Secretariat
HFCL – the parent company of our valued Wi-Fi NOW partner and provider of Wi-Fi solutions IO by HFCL – has been recognised as a 'trusted source' of telecoms equipment and solutions by India's National Security Council Secretariat.
"With this approval, HFCL has become the 'Trusted Source' for all Indian Telecom Service Providers (TSPs) for sourcing their telecom active network products and infrastructure," says HFCL in their press release. Only a few other suppliers have received the designation including Ericsson, Cisco, and Nokia.
The Indian government launched the 'Trusted Telecom Portal' in June 2021 to address the problem of increase in cyber attacks and intelligence gathering. The Indian government mandates that Indian telecom service providers (TSPs) can only connect their networks to devices designated as 'trusted products' from 'trusted sources'.
/Claus.