By Claus Hetting, Wi-Fi NOW CEO & Chairman
Wi-Fi solutions and broadband services platform provider Calix is mapping out an evolutionary path for service providers to go-to-market with Wi-Fi 6 while evolving to Wi-Fi 6E as 6 GHz device penetration ticks up. The company says Wi-Fi technology leadership among service providers is business critical as it provides the foundation for building a strong relationship with consumers. Calix's portfolio of Wi-Fi 6E hardware and services includes a raft of new products and platforms announced earlier this month all designed to enable service providers to deliver exciting new applications and services to their subscribers, Calix says.
Broadband service providers must embrace and reinforce new roles as technology leaders in order to continue to build strong relationships to consumers and businesses – and they have every opportunity to do so with Wi-Fi 6 today Wi-Fi 6E in 2022, says Wi-Fi solutions and broadband service platform provider Calix. Otherwise they are leaving the door wide open for big Internet and retail technology brands to own and exploit such relationships indefinitely, Calix says.
Earlier this month Calix announced a raft of new Wi-Fi 6E products and platforms serving up golden opportunities for broadband service providers (BSPs) to take on new Wi-Fi technology leadership roles. New products include a Wi-Fi 6E-capable satellite (mesh) system scheduled for release in Q1 while Wi-Fi 6E home gateways – including a ruggedised version for outdoor deployment – are slated to ship in Q2. Calix's new small business services platform – dubbed Revenue Edge Small Business – supports both Wi-Fi 6 and Wi-Fi 6E and will be ready for delivery in Q3, the company says.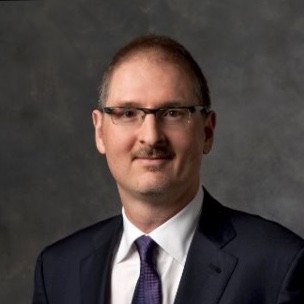 "We believe the strategy most effectively supporting mass market BSP deployment of Wi-Fi 6E is for us to provide the platforms and hardware that empowers BSPs to deliver managed carrier-grade Wi-Fi 6E while maintaining affordability. Because Wi-Fi systems are typically in premises for many years, the good news is that hardware supporting both Wi-Fi 6 and Wi-Fi 6E can be offered to subscribers for a nominal monthly fee with service providers still making money," says Shane Eleniak, Executive Vice President for Products at Calix.
Shane Eleniak says technology leadership also typically involves BSPs proactively making sure subscribers are always afforded the best Wi-Fi service possible. This can be done by pre-emptively swapping out home gateways or other hardware as Wi-Fi technology evolves. The other very important element that is often overlooked by BSPs is the importance of offering value-added services to their customers – meaning services that build loyalty.
Providing value-added services allows BSPs to avoid falling into the trap of becoming a no-name utility. In addition specific high-value, discerning market segments should be targeted with specific products, such as low-latency Wi-Fi optimised for gamers, resilient Wi-Fi for work-from-home professionals, or customisable services for small businesses, Shane Eleniak says. He also points out that Calix's BSP clients are offered free access to thousands of customisable 'B2B2C' marketing assets and tools allowing them to create targeted marketing campaigns quickly and easily.
Testing & validation is key
Meanwhile Calix is investing heavily into quality assurance. Earlier this month the company announced that the GigaSpire® BLAST Wi-Fi system is one of only two Wi-Fi solutions currently meeting the Broadband Forum's BBF.398 Grade (Issue 2) test standard – a newly introduced industry benchmark for Wi-Fi performance validation (read more here).
Calix says the achievement of the benchmark is a testament to the painstaking validation work taking place at Calix's 3,000 square foot Wi-Fi test facility near Dallas, Texas where Calix systems are meticulously tested – also to discover how they measure up against competitive products.
"We're very excited about the prospects of Wi-Fi 6E going forward – this is new technology that will allow consumers to take advantage of the newest cutting-edge devices while enabling BSPs to deliver improved services. We can also confirm that we've seen no evidence that the range and coverage of 6 GHz Wi-Fi in practice would be any less than that of the 5 GHz Wi-Fi that we already know. This is more great news for service providers and consumers everywhere as Wi-Fi 6E rolls out," says Shane Eleniak.
Calix's market cap has more than doubled this year with stock prices soaring from around US$30 to close to US$70 at the time of writing. Calix is a Wi-Fi NOW Partner.
/Claus.