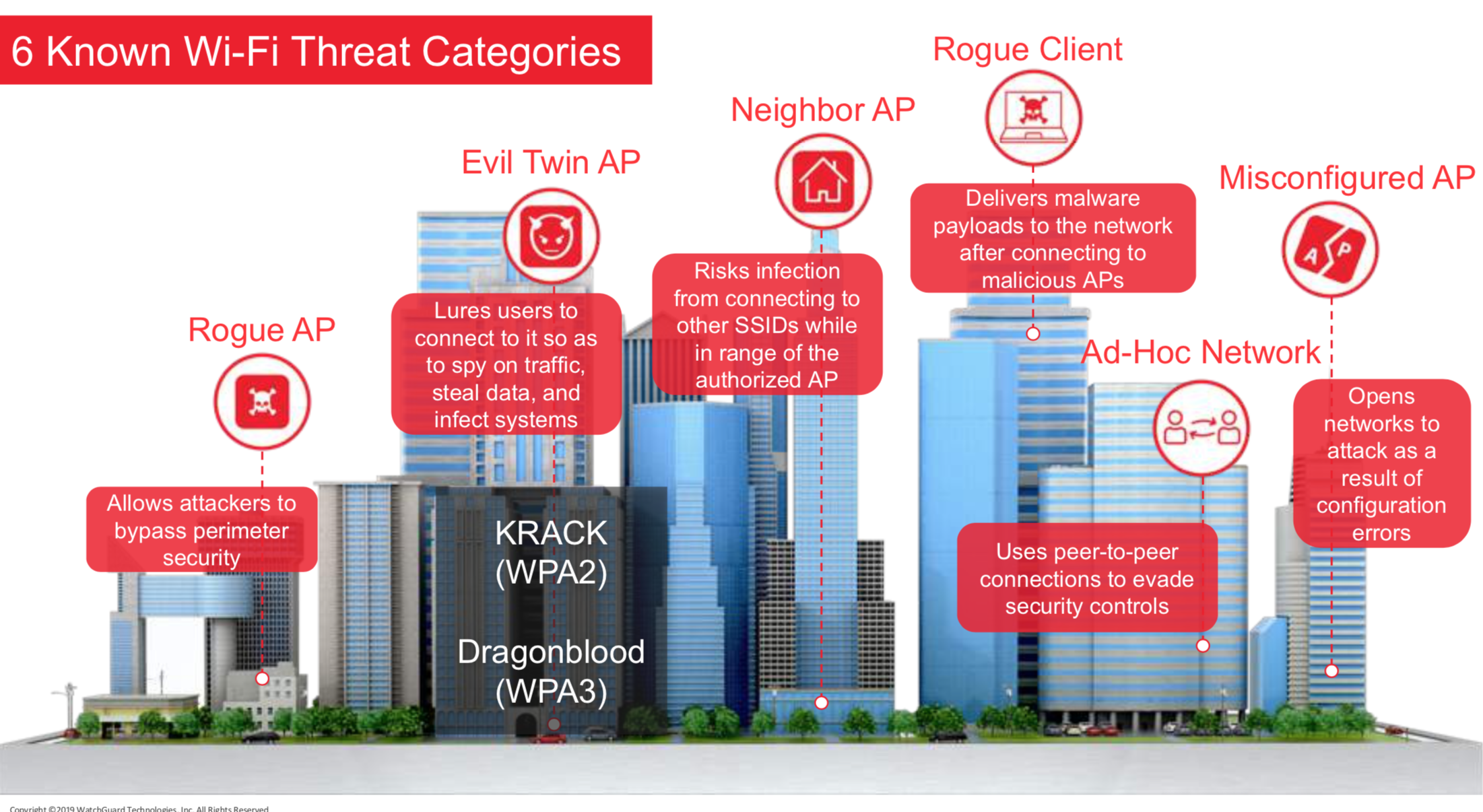 By Claus Hetting, Wi-Fi NOW CEO & Chairman
We are delighted to announce that WatchGuard is our new official Wi-Fi security partner for 2020 – which means we will be working closely with WatchGuard to evangelise the need for trusted Wi-Fi everywhere. We're also delighted to welcome WatchGuard to all three of our 2020 Wi-Fi World Congress events.
We simply could not have hoped for a better partner in this area: The company hasn't tired in evangelising about the urgent need for better Wi-Fi security – and they are walking the walk: WatchGuard's secure Wi-Fi is making waves across the industry.
WatchGuard's mainstay is a solution that creates a 'Trusted Wireless Environment' and Wi-Fi service on Layer 2 (data link layer) by automatically protecting against any of the six known types of threats including evil twin attacks, rogue APs, rogue clients, and more. All of the protection mechanisms function without negatively affecting Wi-Fi network performance, WatchGuard says.
WatchGuard says the six known threats have been around for more than 20 years – meaning since the advent of Wi-Fi – and that it is now high time to end Wi-Fi hacking once and for all. The company has created the 'Trusted Wireless Environment Movement' to garner support and cooperation towards improving Wi-Fi security standards. We urge everyone immediately to go to this website to sign the petition to support better Wi-Fi security standards.
For more information go to WatchGuards website where you can find excellent reference material on keeping your network protected from Wi-Fi hacks. And of don't forget: Ryan Orsi and the great WatchGuard team will be on hand at all Wi-Fi World Congress events this year including at our first stop in Redwood City, California, on May 11-14.
/Claus.