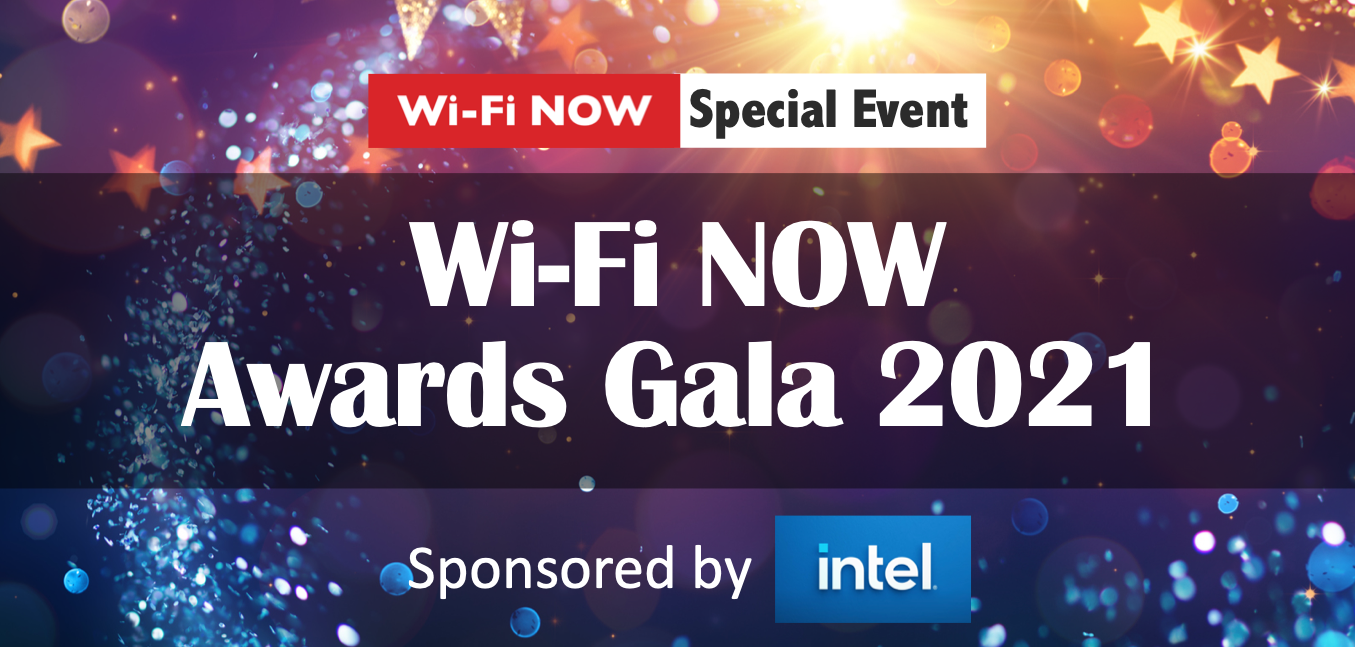 By Claus Hetting, Wi-Fi NOW CEO & Chairman
We're delighted to announce that after much deliberation and careful scrutiny by our distinguished judges, the following companies have been selected as finalists for our 2021 Wi-Fi NOW Awards. On December 8 we will hear from all of our finalists and we will reveal the winners of each of our ten award categories.
⭐️  Affordable Connectivity:
Cambium Networks, Mambo WiFi, Starry
⭐️  Best Wi-Fi Service Provider:
Glide, JT & Plume, Vector Tech Group
⭐️  Best Wi-Fi IoT Product:
Aerial, Morse Micro, Qorvo
⭐️  Best Wi-Fi Innovation:
Airvine, Liberty Global & Plume for ONEConnect, Origin Wireless, Qorvo
⭐️  Best Enterprise Wi-Fi Solution:
7Signal, Cisco, Qualcomm
⭐️  Best Wi-Fi Startup:
Airvine, IO Networks by HFCL, Morse Micro, Newracom
⭐️  Best In-home Wi-Fi Product:
JT & Plume, Airties, Qualcomm
⭐️  Best Consumer Wi-Fi Device:
Intel, Owlet (RouteThis)
⭐️  Best Service Provider Wi-Fi Solution:
Airties, Enea (Aptilo Business Unit), Cognitive Systems
⭐️  Best Consumer Wi-Fi Router:
Plume, NETGEAR, Linksys
Congratulations to all and a huge warm thanks to all of our participants this year. We had close to 50 companies participating with more than 80 entries – so the Wi-Fi NOW Awards are in truth the world's most coveted Wi-Fi awards. If you didn't make the list of finalists this year remember that the field of contenders is exceedingly large and competitive and we very much hope you'll try again next year.
Join us for our virtual Wi-Fi NOW Awards Gala LIVE STREAM on December 8 at 10 am PST / 19:00 CET – click here to mark your calendars and register.
/Claus.