By Claus Hetting, Wi-Fi NOW CEO & Chairman
Standards, standards, standards! If your background is in mobile telecoms (as is mine) you will know that fierce adherence to meticulously designed standards has been the crux of that industry's success for decades. Comparatively, fixed broadband is lagging behind with many ISP networks wracked by technological fragmentation. Now is the time for the fixed broadband industry to embrace standards such as Wi-Fi Data Elements™, Wi-Fi EasyMesh™, and even TR369, says ISP services platform vendor, Calix.
Imagine serving more than 1,600 service providers operating fixed broadband networks large and small. Then imagine those networks delivering broadband services to homes via some 90 different home gateway products. Finally add to this the on-boarding of sometimes more than a hundred new ISP clients per year. This is the staggering everyday complexity that Calix – one of the industry's leading providers of smart home Wi-Fi services and support platforms – is faced with.
Fortunately, a road out of complexity and towards sustained growth for both vendors and ISPs exists. It's all about the consistent creation and adoption of new, open standards that will solidify the creation of a robust ecosystem for the benefit of all, says Shane Eleniak, Senior VP of Revenue Edge Products at Calix.
Standards as critical for maintaining industry independence
Shane Eleniak even believes standards are critical for the fixed broadband industry to maintain its independence. "If we as an industry make the right choices in standardisation, this will be instrumental in growing the value of all broadband service providers (BSPs) – hopefully before the trillion-dollar giants seize the subscriber relationship and keep all the value for themselves," Shane Eleniak says.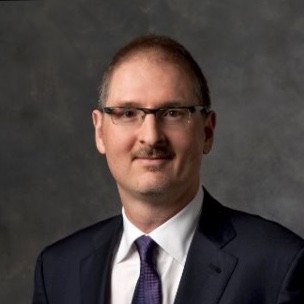 Three of the most important standards right now – further to Wi-Fi 6 and Wi-Fi 6E – are Wi-Fi Data Elements™, Wi-Fi EasyMesh™, and soon to be introduced TR-369, Calix says. "The risk especially for smaller ISPs to become trapped into proprietary ecosystems that offer little choice and even less visibility into for example the home Wi-Fi of individual subscribers is very much still around. Adoption of the right standards makes excellent business and technical sense on every level and is exactly what the industry needs right now to consistently serve clients better," says Shane Eleniak.
Wi-Fi standards Data Elements and EasyMesh lead the way
Case in point: Until recently, transparency as to what is happening beyond the home gateway – meaning within the home Wi-Fi network – was impossible to ascertain. Wi-Fi Data Elements™ – a standard introduced in 2019 by the Wi-Fi Alliance – in principle means that platform vendors and service providers can now troubleshoot home Wi-Fi regardless of the chosen gateway and other systems. This is critical for a vendor such as Calix but also an essential tool for ISPs to deliver the high-quality Wi-Fi that consumers want.
"We're proud to be one of the first companies to push for the standardisation of data elements, an important standard that has found a great home with the Wi-Fi Alliance. Adoption of Wi-Fi Data Elements leads to real, data-based management of Wi-Fi within the home and a consistent user experience," says Hal Roberts, System Engineer and Architect II at Calix.
Similarly, Wi-Fi EasyMesh™ allows service providers to deliver fully managed whole-home Wi-Fi by deployment of multiple (and interoperable) mesh units forming a single network service within the home and surrounds. Calix remains highly committed to contributing to and implementing the Wi-Fi EasyMesh standard, the company says.
Last but not least the Broadband Forum's TR-369 standard – a new and much more efficient protocol for remotely managing subscriber equipment and devices – will form an essential part of next-generation broadband networks in particular because of its remote high-speed telemetry capabilities, Calix says.
Read the 'open source' fine print: It's not the same as open standards
Calix also warns that just because a broadband network in some part runs on open source software, this doesn't necessarily mean that the ISP is left with any real choice. An open-source approach can be a disguised way of luring service providers into a closed ecosystem, Calix says. "Championing a non-standard client that happens to use open-source software can be misleading as it may not allow broadband service providers to develop either the server or controller, creating a bad case of vendor lock-in," says Bob Carrick, Support Cloud Field Strategy Lead at Calix.
Calix is one of the fastest-growing residential Wi-Fi and home broadband platform vendors right now – and we're proud to have Calix as a Wi-Fi NOW Partner.
/Claus.