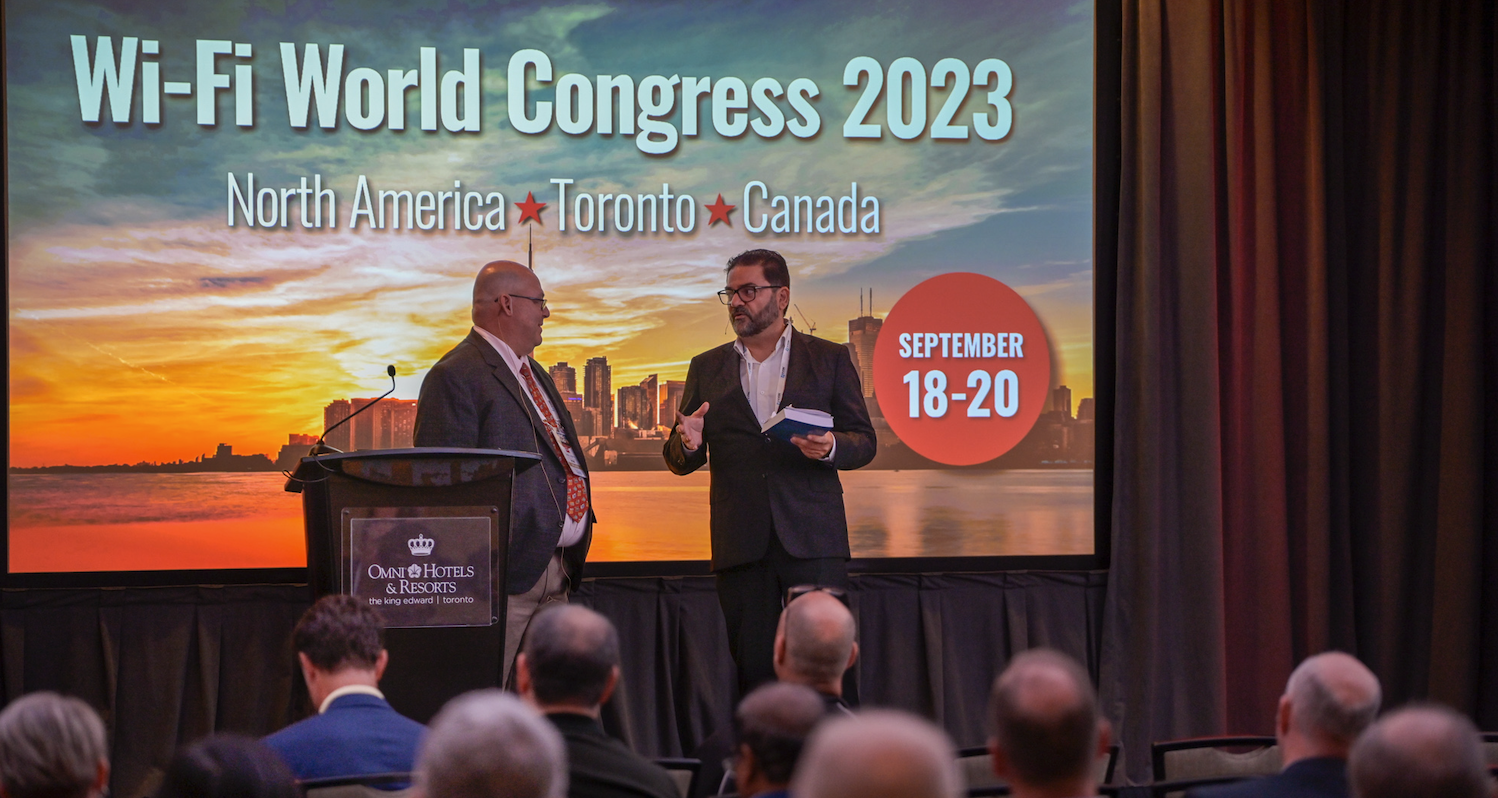 By Claus Hetting, Wi-Fi NOW CEO & Chairman
Enjoying this story?
Leave your email here and we'll get you all the latest Wi-Fi news.
Have you ever had that special feeling that you're in exactly the right place at exactly the right time? Well – that's what it felt like to host Canada's first Wi-Fi World Congress held in Toronto, Ontario last week. WWC Toronto more than delivered on its promise of bringing together the best in Wi-Fi industry leadership and insights. And we're in particular grateful for being able to celebrate an important piece of Wi-Fi history.
More than 300 participants and close to 40 speakers converged on Toronto, Canada last week – and together we delivered more insights and excellent information than can possibly be summarised in this short report. More than ever Wi-Fi World Congress embodied what has been our mantra since we started organising Wi-Fi events in 2015: Showcasing innovation and opportunity in Wi-Fi. 
You could say that Wi-Fi 7 was a unifying theme for WWC Toronto – but that would unfair to the width and breadth of the Wi-Fi discussions. Here's the shortest possible summary of the event, which stretched over three days include workshops on Day 1 and conferencing & exhibition on Days 2 & 3:
The event kicked off with the Wi-Fi Alliance ('without the Wi-Fi Alliance there is no Wi-Fi') market & certification overview, followed by a briefing on Qualcomm's latest Wi-Fi solutions including service-defined Wi-Fi 7 released on the same week (read more here). One of our big partners of the 2023 WWC season – DZS – gave us insights on how to deliver the right customer experience for home Wi-Fi.

Intel presented how Wi-Fi 7 will transform PC and laptop connectivity – and Canada's own Cognitive Systems showed the latest advances in Wi-Fi sensing technology and use cases. Bell's Mathieu Provost shared the intricacies and challenges of using Wi-Fi to connect TVs in the home, while our panel featuring RouteThis, 7SIGNAL, and Execulink Telecom dove into solutions for managing home Wi-Fi quality.
In the afternoon both CommScope Home Networks and MediaTek dove deeper into Wi-Fi 7 for the home while Origin delivered a powerful presentation on the value Wi-Fi sensing. After the break Silicon Labs' Irvind Ghai and myself discussed Wi-Fi's defining role in Matter-based IoT after which Qorvo and Akoustis detailed the need for advanced RF components for tri-band and quad-band APs – and Wi-Fi 7, of course.
To round out the program Chetan Hebbalae presented convergence solutions from Kyrio – and got a chance to dive into the history of Wi-Fi with Greg Ennis, author of 'Beyond Everywhere – How Wi-Fi Became the World's Most Beloved Technology'. Greg was our guest of honour at WWC Toronto and also one of the founders of the original Wi-Fi standard.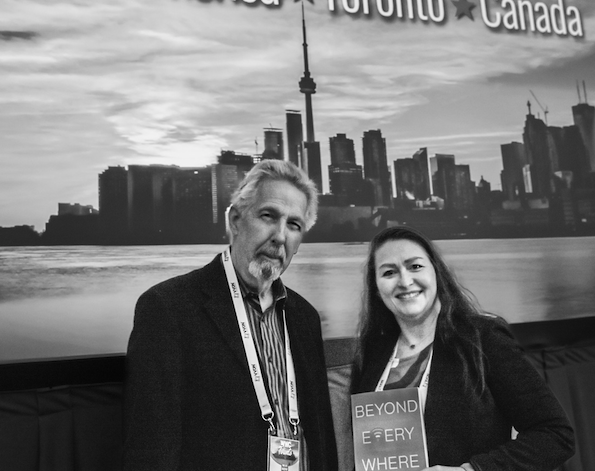 Day 3 was – if  you ask me – even more dynamic and kicked off with Elizabeth Parks of Parks Associates delivering insights into the massive opportunity (in the US and Canada) for delivering managed Wi-Fi to MDUs. Cisco's Malcom Smith and Bahador Amiri zoomed in on deterministic Wi-Fi as well as new opportunities in location-based services – followed by American Bandwidth's new and compelling 'offload' (indoor coverage) proposition.
What does the future hold for NaaS service providers? Perhaps the most compelling Q&A panel of the event featured relative NaaS newcomers Nile and Join Digital as well as Wi-Fi veteran and legend Bob Friday of Juniper Networks and Dell'Oro's Sian Morgan – who has by the way written a great blog on WWC Toronto that you can find here.
That perfectly teed up talks by Robert Grosz of WorldVue (without slides) – and (with excellent slides) Ruckus' Bart Giordano, the latter with a brilliant exposé on the growing importance of AI and ML for enterprise networks. Bill Anderson from AmpThink – probably the world's foremost expert on Wi-Fi for large public venues – followed as did a great discussion on the how OpenWiFi continues taken on the world of enterprise Wi-Fi with success.
The event was rounded off by presentations by VVDN, a discussion on 60 GHz technology with Canada's own Peraso and US-based Airvine, and finally a new SW intelligence layer for OpenWiFi by C3Spectra.
Above all we are deeply grateful to all our amazing supporters, sponsors, and speakers for making this the most memorable WWC event ever. We look forward to seeing you again in Sarasota, USA this April – and then again in Geneva, Switzerland in September of 2024. Lots more to come as the world of Wi-Fi continues to grow, expand, and impact connectivity across the globe like never before. 
/Claus.