By Claus Hetting, Wi-Fi NOW CEO & Chairman
As the fall trade show season kicks into gear vendors are ramping up product announcements – and that applies to Wi-Fi, too. Here's what we picked up on from the world of Wi-Fi this week.
New Wi-Fi 6 mesh system from NETGEAR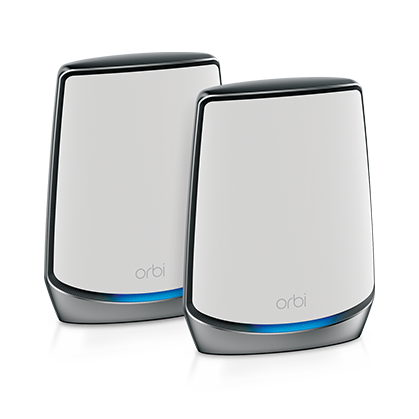 Hot on the heels of Qualcomm's Wi-Fi 6 chipset announcements last week (see our reporting from the event here), NETGEAR this week launched their Wi-Fi 6 home mesh system called Orbi AX600 (RBK852). The system employs Qualcomm's new 12-stream, top-of-the-line Networking Pro 1200 platform.
As a result all of four Wi-Fi 6 streams are dedicated to the backhaul – which is not only an enormous amount of backhaul capacity but also a way to enjoy the benefits of Wi-Fi 6 even as client devices are not ready yet. NETGEAR's new Wi-Fi 6 Orbi retails for US$700, which is US$200 more than the only other commercially available Wi-Fi 6 mesh system we know of – Surfboard MAX by Arris.
Interestingly, NETGEAR also released an 8-stream Wi-Fi 6 extender – called AX80 – that meshes up with any Nighthawk router (including Wi-Fi 5 units and compatible CPEs) to provide extended coverage and Wi-Fi 6 capability. Read more here.
Peraso releases high-powered WiGig (802.11ay) chip for FWA & backhaul
Canada-based 60 GHz chipset vendor Peraso this week released a new 802.11ay chip intended for fixed wireless access and backhaul. The new chip features 24 dBm output power – which Peraso says is the highest WiGig-compliant power ever – and "16 multiplexed Rx/Tx ports for inexpensive phased-array or dish antenna implementations, which enable multi-kilometre links," the company says.
The company also says the new chip will reach distances of 1.5 km for FWA and 5 km for dish configurations. 802.11ay is the channel-bonded version of the earlier 802.11ad standard for 60 GHz aka WiGig multi-gigabit data rate radio. According to the analysts at Mobile Experts the market for mmWave 802.11-based systems is set to grow by 16% CAGR towards 2024 – read more here.
AirTies releases 'enhanced' platform for Cloud-managed home Wi-Fi
CPE and whole-home managed Wi-Fi provider AirTies is releasing their new and improved platform for Cloud-managed home Wi-Fi, just in time for this years IBC Conference in Amsterdam later this month. The new platform serves up a host of features including a new 'Wi-Fi Experience Index,' which ranks Wi-Fi performance on a scale from zero to 100, prioritisation of video and gaming, and much more. Read more here.
/Claus.