Meet your Wi-Fi peers in a relaxed and informal atmosphere!
Anybody with a WWC 2022 ticket is welcome to join our ABBA social evening event at the iconic and legendary ABBA The Museum in Stockholm on Sept 27 18.00-22.00 – where you will also meet all the other great folks attending our WWC Europe conference for drinks and a VIP tour of the museum. Attendance is FREE for anyone with a WWC ticket! For tickets to the congress itself click here.
Our ABBA Social Evening is sponsored by:

ABBA The Museum in Stockholm – Walk in, Dance out
The Museum is an interactive museum where you can virtually try on ABBA's costumes, sing, play, mix original music and become the fifth member of ABBA by performing on our large stage together with Björn, Benny, Frida and Agnetha.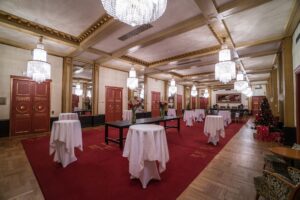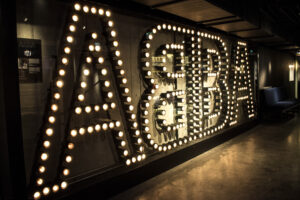 Social Evening in Cancún, Mexico @ May, 2022
After two years of restrictions, we simply love to meet you all in person! Wi-Fi NOW social events are now a big part of the Wi-Fi World Congress, where we can meet, laugh and refresh our passion for work among the great Wi-Fi industry thought leaders. Here are the pictures from WWC Americas in Cancún, Mexico.
For more information contact Maria at [email protected].
/Maria.