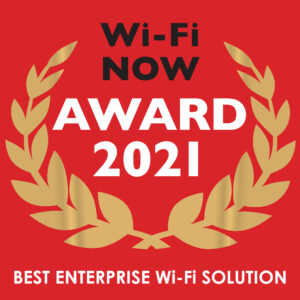 Is your Wi-Fi (or 60 GHz) solution creating excellent value for enterprises?
Enterprises big & small are embracing Wi-Fi technology and 60 GHz unlicensed bands more than ever before – and we want to honour the vendor that has created the most value in this segment. You must document how your product makes use of known Wi-Fi standards such as 802.11n, 802.11ac, 802.11ah (HaLow), 802.11ad, 802.11ay, or 802.11ax – or associated standards.
Award entrance criteria
This category is open to vendors and service providers (for example offering managed services)
The entrant must demonstrate high solution value for enterprises using Wi-Fi standards and/or other unlicensed bands
Additional credit is given to solutions that benefit the wider Wi-Fi ecosystem and/or enable new business models & use cases
The entrant can be a startup
To register for an award please follow this link.