Bruce Tuch is a "technical leader & innovator" of WaveLAN, the first high speed wireless Local Area Network Product introduced in 1991. He is also the co-founder and contributor of the IEEE 802.11 standards group, the engine of broadband Wi-Fi technology. He is an industry leader and trendsetter who helped shape the wireless industry direction. Today, Bruce Tuch is the VP of Engineering at Vision Semantics Ltd. Working on Artificial Intelligence Products & Deep learning neural networks, transforming the outcomes of vision analysis.
Previous roles:
VP of Development at PowerOasis, disruptive renewable energy and power management solution development. Including wireless base stations, Solar Power Drones and Solar Powered cold chain.
Director of Engineering and Business Development at Filtronic plc a leading wireless radio backhaul supplier. At Motorola Bruce was the Sr. Director Global Business Development, CTO Ventures EMEA & M&A. Previous roles within Lucent Technologies & Agere Systems have been CTO Wireless Wi-Fi Division & Director of Engineering responsible for the Wi-Fi product line development and Bell Labs team, with more than 25 years of industry experience in the Wireless Telecommunications domain.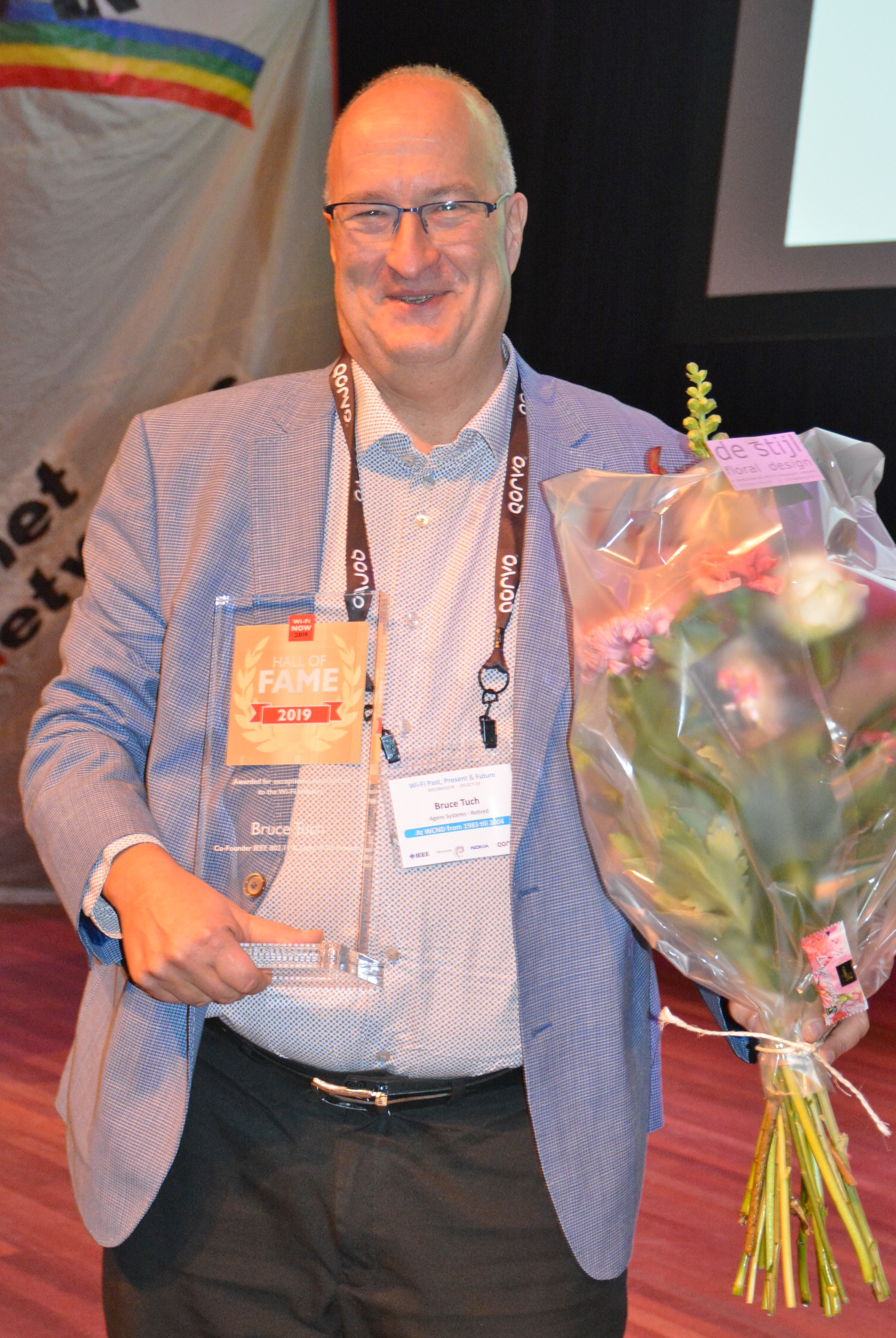 Bruce Tuch with the Wi-Fi NOW Hall of Fame Award, October 29, 2019.