Vic Hayes is a member of Wi-Fi NOW Hall of Fame.
He received the sobriquet "Father of Wi-Fi" for his management of the IEEE 802.11, the Working group for Wireless Local Area Networks. With the technological expertise of his colleagues in a Dutch group of engineers, he steered the group to make the right decisions at the right time. With a standard in place Apple Computer teamed up with the engineering group resulting in the opening of the general market for Wireless LANS in the year 2000.
Subsequently Hayes activated the computer industry into proper representation in regional and international spectrum management through the Wi-Fi Alliance. After successful negotiations with the US agency NTIA, among others responsible for the management of spectrum assigned to government use, The World Radio Conference 2003 passed a Resolution to globally allocate 455 MHz of spectrum for Wireless Access Systems, including Radio LANs.
He received his BEng degree in Electric and Electronics Engineering at the HTS "Amsterdam", Amsterdam, the Netherlands in 1961.
Photo of Vic Hayes reproduced with permission from the artist, Roelof Pot.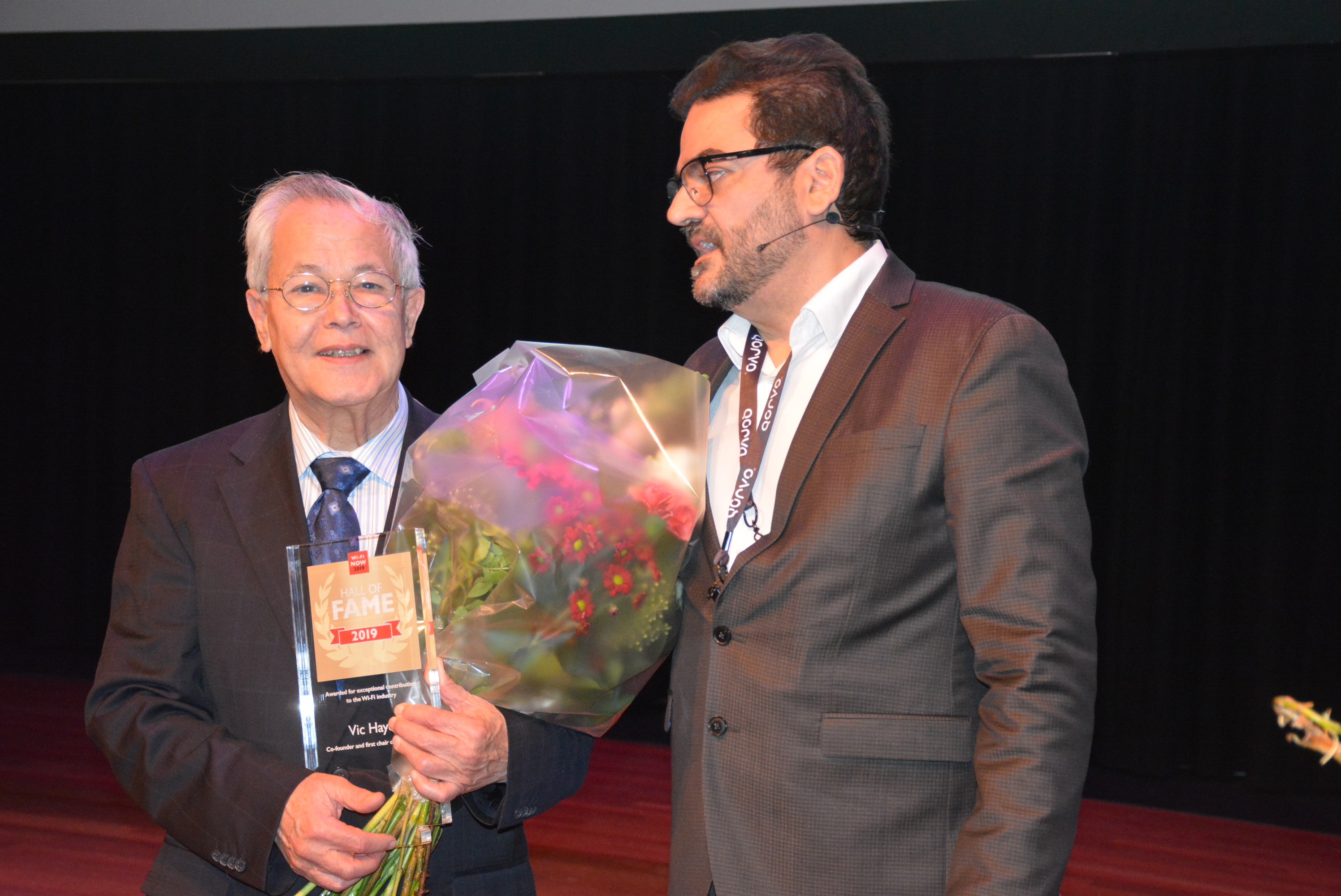 Vic Hayes (left) receiving the Wi-Fi NOW Hall of Fame award on October 29, 2019.