Por Claus Hetting, CEO & Presidente de Wi-Fi NOW
Si alguna vez has dudado de que el Wi-Fi administrado para MDU es una gran oportunidad comercial en los EE. UU., entonces nuestro último evento especial, 'Unlocking the MDU opportunity', debería acabar con esas dudas. Las investigaciones llevadas a cabo por Parks Associates indican que el 50% de los habitantes de apartamentos en los EE. UU. aún informan de "problemas de red".
La semana pasada tuvimos el placer de llevar a cabo el evento especial Wi-Fi NOW 'Unlocking the MDU Opportunity' con Plume, Parks Associates, Thrive Broadband y World Cinema, y ​​resultó ser una de las mejores discusiones sobre este tema de las que hemos sido parte.
La conclusión general es que las MDU ciertamente merecen atención por parte de los distribuidores y proveedores de servicios porque, de hecho, representan una oportunidad comercial multimillonaria para los servicios de conectividad administrados. Pero el problema sigue estando en los detalles, y los casos de servicios administrados de MDU suelen ser bastante complejos mientras que también requieren el cumplimiento de las necesidades básicas de infraestructura digital, afirmaron varios participantes, incluido Robert Grosz, presidente de World Cinema.
Todavía puedes ver el evento especial aquí.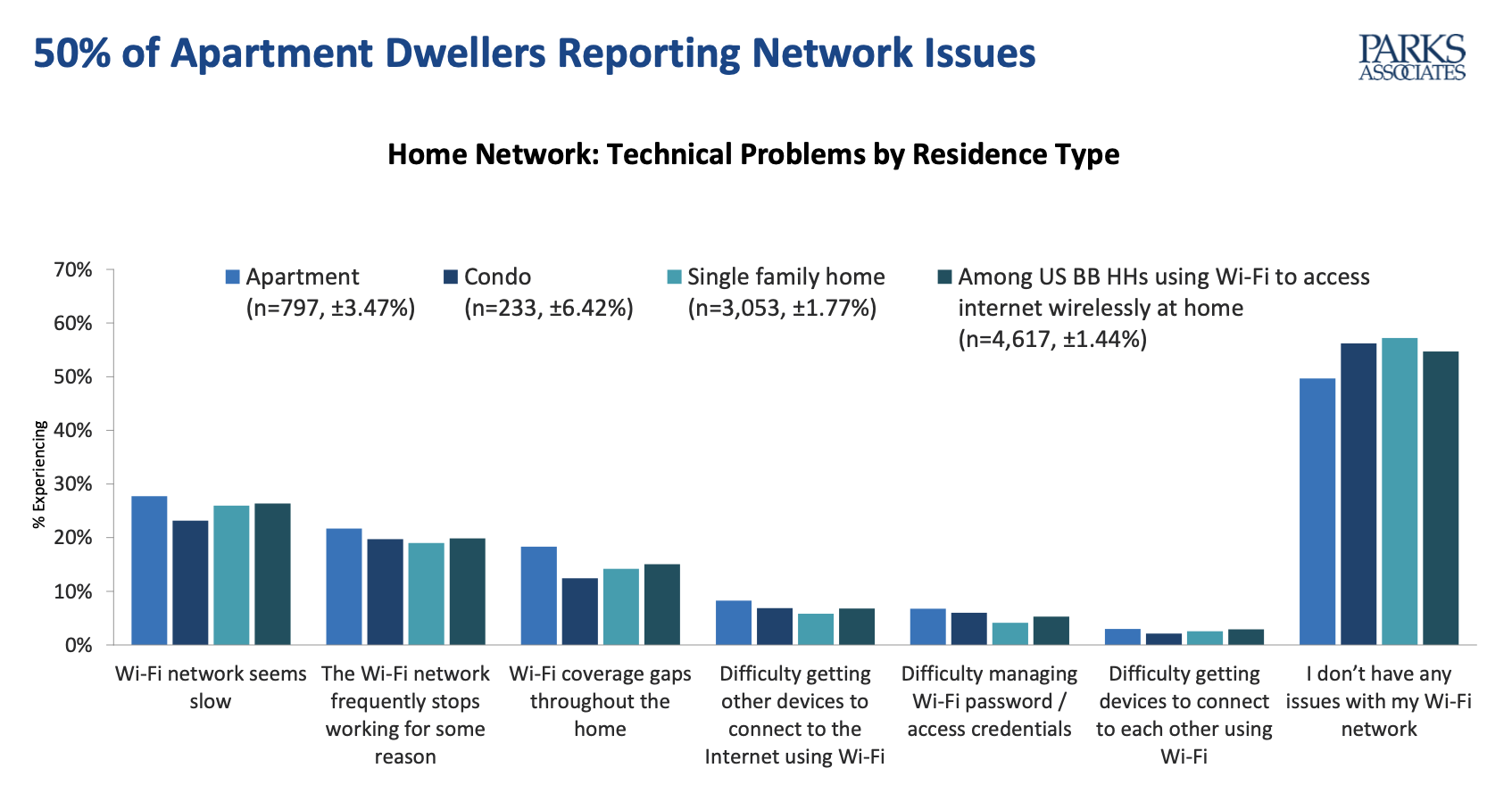 /Claus.