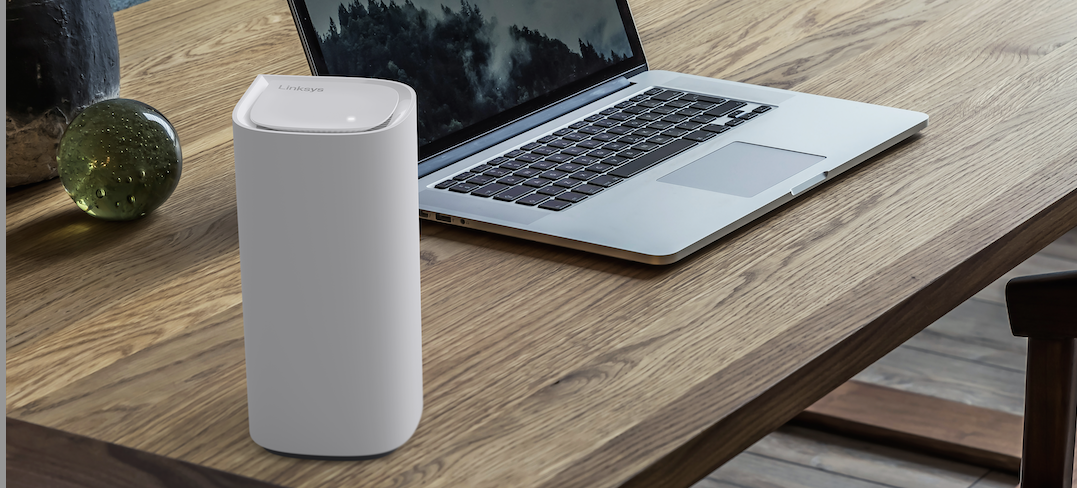 Por Claus Hetting, CEO y presidente de Wi-Fi NOW
La semana pasada Linksys presentó su primera solución Wi-Fi 6E mesh para consumidores, apodada Velop Pro 6E – con un precio bastante accesible de 199 USD por unidad. La estrategia de Linksys es simple: un servicio de Wi-Fi excelente a precios módicos envuelto en diseños que no tentarán a los miembros de la familia a esconder los AP en los armarios o debajo de las escaleras, según afirma Jeevan Patil, vicepresidente de Gestión de Productos y Experiencia del Usuario en Linksys.
Las noticias destacadas sobre Wi-Fi de la semana pasada incluyeron la primera incursión de Linksys en el mundo de las redes mesh Wi-Fi 6E: el Velop Pro 6E es, en este momento, uno de los sistemas Wi-Fi 6E mesh más económicos del mercado, mientras que su diseño nuevo y compacto en forma de "gota" podría ser uno de los más atractivos. Según explica la empresa, el nuevo sistema mesh funciona con la Qualcomm's six-steam Immersive Home 316 Platform para velocidades máximas de tres bandas de más de 5 Gbps. Para más información sobre las especificaciones de Velop Pro 6E puedes leer aquí.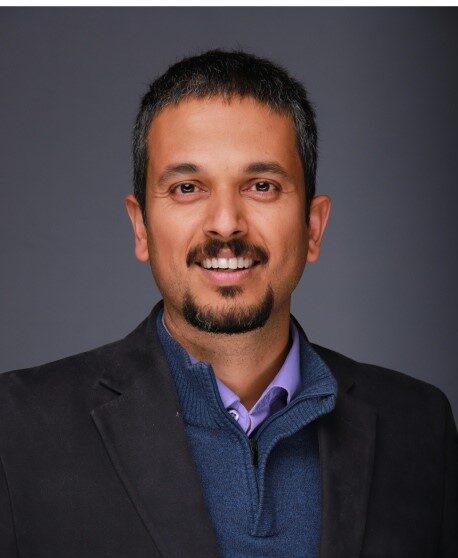 "Este producto tiene un enfoque triple: rendimiento Gigabit, un diseño elegante y una configuración superrápida y fácil. Ahora cualquier persona puede configurar su Wi-Fi mesh en menos de 10 minutos, algo que supera a la competencia por un amplio margen. Wi-Fi 6E significa que ahora puedes conectar, por ejemplo, tu computadora nueva Apple o cualquier computadora portátil al Wi-Fi utilizando un amplio espectro limpio y sin interferencias en la banda de 6 GHz", explica Jeevan Patil, vicepresidente de Gestión de Productos y Experiencia del Usuario en Linksys.
"Creemos que el mercado de Wi-Fi 6E será muy bueno durante al menos otros tres años. Luego, es muy probable que los productos Wi-Fi 7 dominen el mercado".
Jeevan Patil dice que Linksys está asumiendo la competencia mesh en varios frentes: una sola unidad de Velop Pro 6E mesh cubrirá hasta 3000 pies cuadrados de bienes raíces (alrededor de 280 m2). También señala que la promesa de privacidad de Linksys se ha convertido en una parte cada vez más importante de la receta de éxito de la empresa.
"Nunca venderemos ni utilizaremos de otro modo los datos de nuestros clientes. Nuestro compromiso y valor central es mantener sus conexiones seguras y sus datos privados. Sabemos que estos problemas provocan una gran preocupación tanto para consumidores como para proveedores de servicios, y queremos asegurarnos de que todo el mundo sepa que estamos de su lado. Nuestros clientes no son productos", remarca Jeevan Patil. Hoy en día, los productos Wi-Fi de Linksys incluyen seguridad y filtrado de DNS de Fortinet.
Por ahora, el Velop Pro 6E solo está disponible para consumidores (a partir de este mes en los Estados Unidos y el Reino Unido), pero también estará disponible para los ISP, dice Linksys. Eso significa que los ISP pronto tendrán la opción de incluir en sus carteras de banda ancha hogareña el Wi-Fi de alta velocidad y 6 GHz para todo el hogar a un precio conveniente. Actualmente, son muy pocos los ISP que ofrecen soluciones Wi-Fi 6E mesh para el hogar, y es probable que esto se deba a restricciones de costos.
""Creemos que habrá un mundo de soluciones Wi-Fi 6E para todo el hogar con capacidad de varios gigabits para los ISP en los próximos años, y ese mercado es muy sensible a los precios. Ahora hay una opción de Wi-Fi de 6 GHz que será atractiva para los ISP en muchos mercados", dice Jeevan Patil. Linksys ya brinda Wi-Fi 6 basado en mesh a ISP basados en fibra, por ejemplo, en el Reino Unido.
Este año, Linksys celebra la asombrosa cifra de 35 años de diseño y entrega de soluciones de conectividad para el hogar. La pareja de Janie y Victor Tsao fundaron DEW International (que luego rebautizaron como Linksys) en el garaje de su casa en Irvine, California. Corría el año 1988 y los primeros productos de la empresa eran dispositivos para compartir impresoras. En 2021, los expertos en seguridad de Fortinet hicieron una inversión de 160 millones USD en Linksys.
Enjoying this story?
Leave your email here and we'll get you all the latest Wi-Fi news.
/Claus.