Por Claus Hetting, CEO & Chairman, Wi-Fi NOW
¿Qué puede ofrecer el futuro Wi-Fi 7 que los estándares actuales de Wi-Fi no ofrezcan ya? El líder en tecnología Qualcomm dice que el Wi-Fi 7 permitirá doblar la capacidad y velocidad (comparadas con Wi-Fi 6), al mismo tiempo que disminuirá la latencia a la mitad. De acuerdo con Qualcomm, no hay mejor palabra para describir el estándar del nuevo Wi-Fi 7 que "extremo". El nuevo estándar también introducirá la función MLO, que permitirá crear múltiples links en diferentes bandas. 
Todavía faltan un par de años para que el Wi-Fi 7 esté disponible, pero eso no ha ha impedido que los proveedores de tecnología Wi-Fi comiencen a promocionar el nuevo estándar. En un blog publicado hoy, el líder en tecnología Wi-Fi, Qualcomm, ha comenzado a preparar el terreno para la introducción de Wi-Fi extremo con Wi-Fi 7. Así que, si pensabas que el Wi-Fi 6E era un cambio tectónico en tecnología Wi-Fi, tal vez deberías replanteártelo. Es hora de prepararse para otro gran paso adelante en conectividad.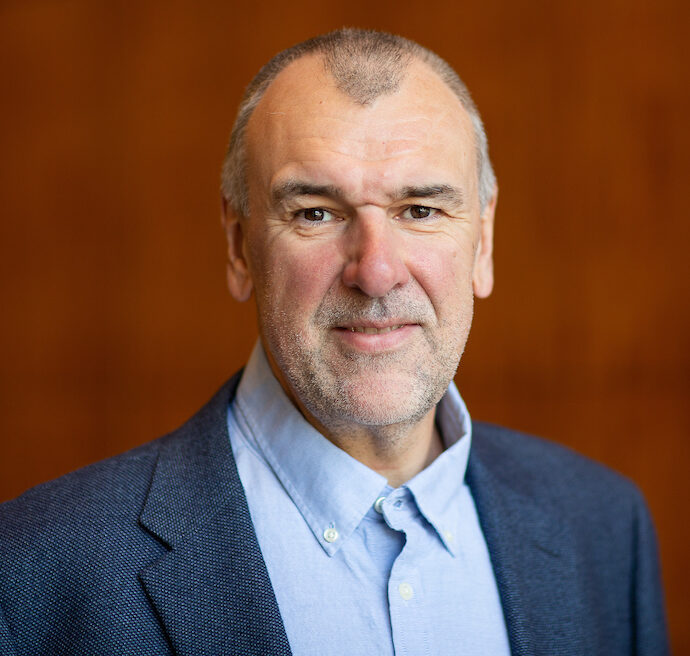 Qualcomm explica que, una buena forma de describir el rendimiento de Wi-Fi 7, en comparación con Wi-Fi 6, es que dobla tanto la capacidad como la velocidad, al mismo tiempo que la latencia es reducida a la mitad. Para empezar, el Wi-Fi 7 duplica la amplitud máxima de canal (a 320 MHz) e introduce una modulación de orden superior con 4kQAM. Tales características son, por supuesto, importantes y potentes. Pero lo que distingue a Wi-Fi 7 es algo completamente nuevo y único dentro del mundo del Wi-Fi.
La 'característica diferenciadora' del Wi-Fi 7 es su habilidad para administrar y optimizar las diversas bandas de espectro disponibles, dice Andy Davidson, Director Sénior de Planificación Tecnológica de Qualcomm. Las funciones a las que se refiere son las llamadas multi-link operation (MLO) y preámbulo de perforación (preamble puncturing). MLO permite que los dispositivos hagan un uso simultáneo (o alterno) del espectro en múltiples enlaces.
"La opción de mayor rendimiento [para Wi-Fi 7 MLO] es High Band Simultaneous Multi-Link. El dispositivo usa cada banda a medida que está disponible y puede operar en ambas simultáneamente, agregando el rendimiento en ambas. Como puede operar simultáneamente en cada banda, es aún mejor para evitar la congestión y reducir la latencia", dice Andy Davidson. Puedes leer todo su blog sobre Wi-Fi 7 aquí.
Un importante dato a tener en cuenta sobre MLO es que no solo agrega canales de diferentes bandas (como 5 GHz y 6 GHz), sino que también puede configurar múltiples enlaces de dispositivos dentro de la misma banda. Esto significa que incluso las regiones sin asignaciones de 6 GHz pueden disfrutar de las velocidades de un canal Wi-Fi de 320 MHz creado mediante agregación de dos canales de 160 MHz (en el caso de que estos estén disponibles). Esto significa que, incluso en China, un país que por el momento no cuenta con un espectro de 6 GHz (ni parece querer seguir ese camino), puede configurarse un canal de 240 MHz dentro de la banda de 5 GHz usando MLO, explica Andy Davidson.

A todo esto debemos añadir su otra función, el preámbulo de perforación o preamble puncturing, que permite que la red Wi-Fi "separe" y evite usar una parte del espectro (por ejemplo 6 GHz) que contiene señales de interferencia. Esto es útil por ejemplo, en los Estados Unidos o cualquier otro lugar donde se requieren sistemas Wi-Fi de 6 GHz de potencia estándar para verificar los usos establecidos de la banda (usando AFC). Con el preámbulo de perforación, las señales Wi-Fi de potencia estándar pueden "evitar" de forma efectiva las bandas usadas por otros.
Enjoying this story?
Leave your email here and we'll get you all the latest Wi-Fi news.
Qualcomm explica que el Wi-Fi 7 será imprescindible para las aplicaciones de Realidad Extendida (XR) más avanzadas, las cuales son "extremadamente sensibles a la latencia, hasta el punto de que estos dispositivos dejan de funcionar a menos que se logren métricas de latencia muy bajas", dice Andrew Davidson. También explica que Wi-Fi 7 se volverá "vital para muchas aplicaciones críticas para los negocios" dentro del mundo empresarial.
Para más información sobre Wi-Fi 7 también puedes visitar la página web de Qualcomm sobre información acerca de Wi-Fi 7.
/Claus.