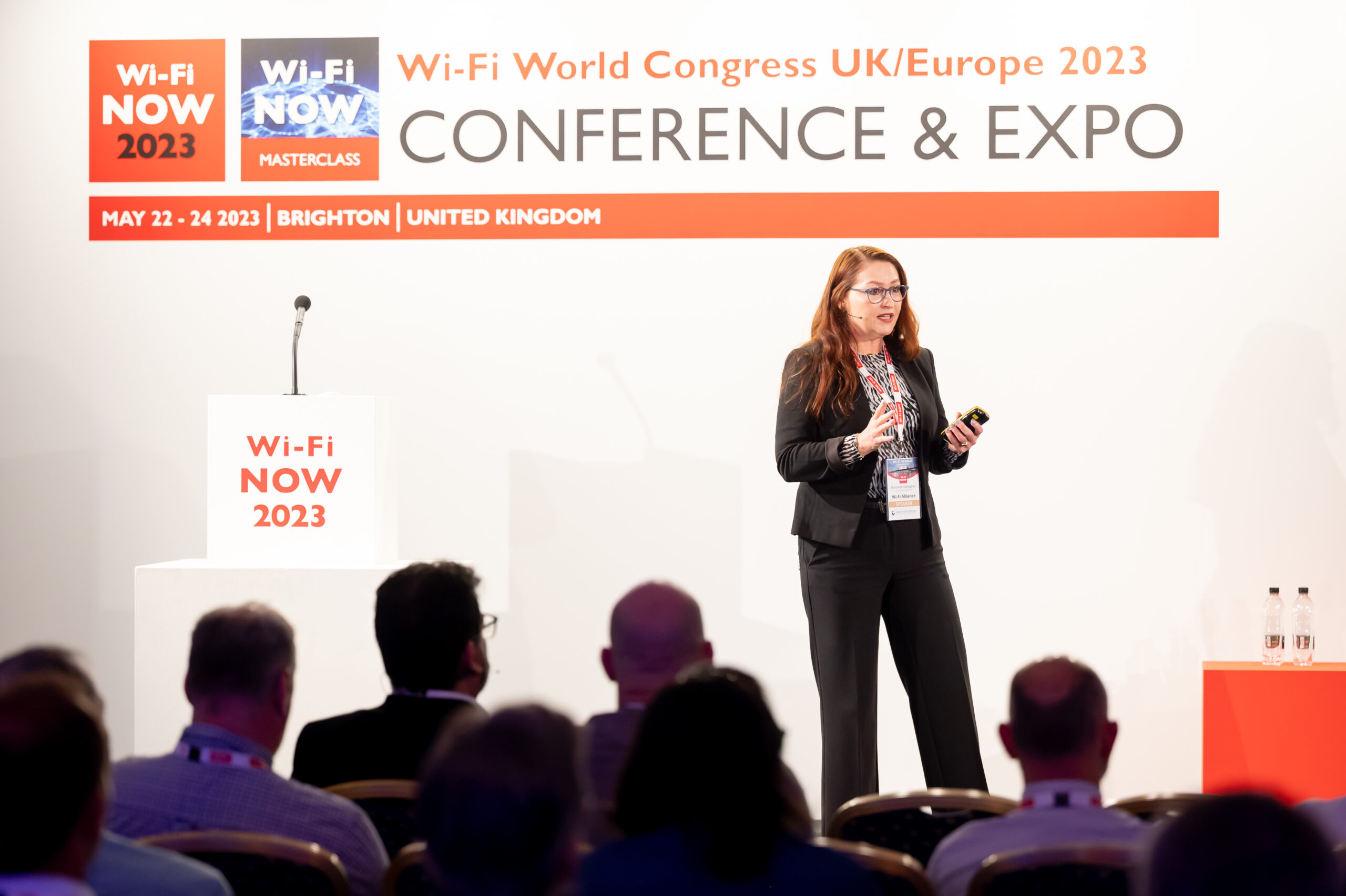 By Claus Hetting, Wi-Fi NOW CEO & Chairman
Wi-Fi continues to be the world's preferred wireless technology and is still – arguably – the biggest technological success story of all time. This year a projected 19.5 billion Wi-Fi-capable devices will be in operation across the world. Meanwhile the transition towards Wi-Fi 6E and Wi-Fi 7 is well underway, Wi-Fi Alliance says.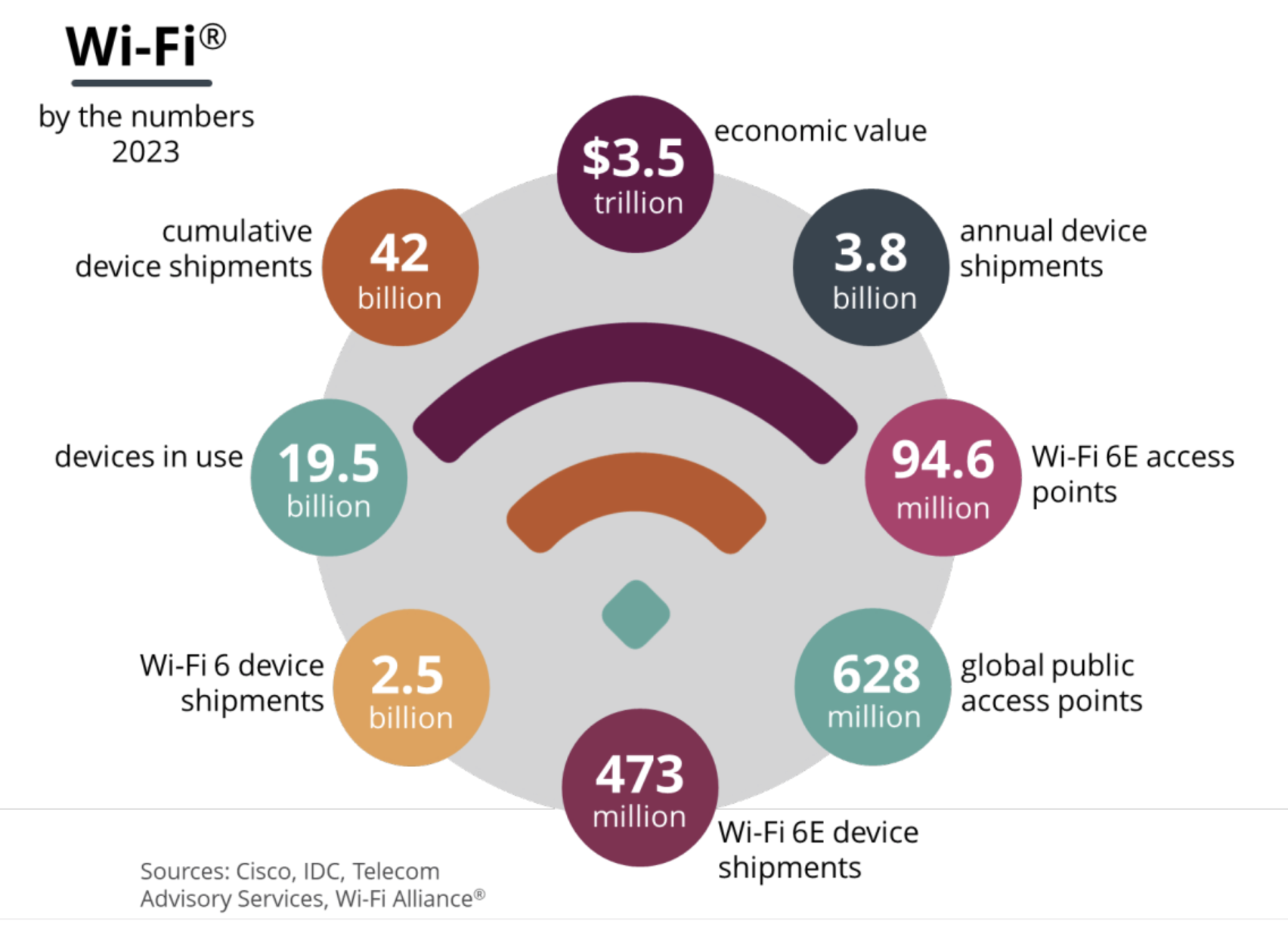 The growth of the Wi-Fi industry continues unabated with new data projecting the number Wi-Fi devices shipped this year to reach 3.8 billion. The cumulative number of Wi-Fi devices shipped over the lifetime of the technology is expected to exceed 42 billion units this year of which 19.5 billion are active. The Wi-Fi Alliance will be celebrating its 25 year anniversary next year – and there is indeed a lot to celebrate.
The new Wi-Fi 6E standard – the first Wi-Fi standard capable of operating in the 6 GHz band – is also experiencing an excellent rate of adoption with 473 million Wi-Fi 6E-capable devices expected to ship this year equivalent to 18% of all Wi-Fi devices shipped. This number is expected to grow to 32% in 2025, the Wi-Fi Alliance says. The cited numbers are from a recent IDC analyst report.
Meanwhile Wi-Fi 7 is beginning to penetrate markets although this year the number of units shipped will be less than one half percent of the total. "Wi-Fi 7 will begin seeing broader technology adoption aligned with Wi-Fi Alliance certification availability, which typically serves as an inflection point in the industry," the Wi-Fi Alliance says. The Wi-Fi Alliance expects to begin Wi-Fi 7 certification next year.
At WWC Brighton last month Wi-Fi Alliance VP Marketing Maureen Gallagher spoke on the importance of Wi-Fi to industrial IoT. Wi-Fi solutions are typically lower cost than competitive technologies because no license fees are required, she said. "A full Wi-Fi 6 deployment can be created using only access points, a controller, and software. And new spectrum in the 6 GHz band can be used effectively for large-scale, high-density deployments," Maureen Gallagher said.
"Wi-Fi 7 will fully capitalise on the benefits of the 6 GHz band – including driving down latency further and boosting performance and reliability. 6 GHz Wi-Fi is already powering Industry 4.0 and this will become even more pronounced in coming years," she said.
For more information also read here.
/Claus.