Por Claus Hetting, CEO & Presidente de Wi-Fi NOW
La industria Wi-Fi está trabajando duro y presionando para lograr un esquema de asignación de espectro de 6 GHz armonizado a nivel mundial que incluya toda la franja de 1,2 GHz de la banda de 6 GHz. Si esto no se logra, existe el riesgo de que surja 'una nueva brecha digital' entre los países y regiones que ponen la banda completa a disposición de Wi-Fi y los que no. La diferencia y el impacto socioeconómico será enorme, dice Chris Szymanski de Broadcom.
Existe un riesgo sustancial de que surja una nueva brecha digital en el mundo. Esta nueva brecha digital no tiene nada que ver con la brecha en la disponibilidad de Internet entre ricos y pobres o entre las ciudades y las zonas rurales. En cambio, la nueva división tiene mucho que ver con la disponibilidad de espectro sin licencia.
En abril de 2020, la FCC dio un gran paso adelante y asignó 1,2 GHz de espectro en la banda de 6 GHz a Wi-Fi. Desde entonces, gran parte de la región de las Américas y partes del resto del mundo han seguido el ejemplo de la FCC. Pero algunos países y regiones solo han asignado los 500 MHz más bajos, lo que por ahora los coloca en el lado equivocado de la nueva brecha digital.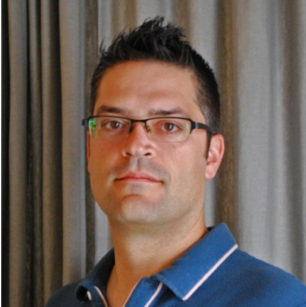 "Los países que asignan menos de los 1,2 GHz completos de la banda de 6 GHz probablemente recibirán solo una fracción de la productividad y otros beneficios socioeconómicos en comparación con los que asignan la banda completa. Sabemos que Wi-Fi está en camino de crear una asombrosa plusvalía económica de 5 billones de dólares en todo el mundo para 2025. Pero un requisito previo es que haya suficiente espectro disponible", dice Chris Szymanski, director de marketing de productos y estrategia tecnológica de Broadcom.
Chris Szymanski y otros ejecutivos de la industria Wi-Fi han estado trabajando al máximo para convencer a los reguladores de todo el mundo de que este es el momento adecuado para asignar 1,2 GHz de espectro a Wi-Fi. Mientras tanto, partes del mundo regulatorio aún optan por posponer las decisiones sobre el espectro hasta después de la Conferencia Mundial de Radiocomunicaciones de la ITU de 2023 (WRC-23), la cual tendrá lugar en Dubái en noviembre del próximo año.
En su mayor parte, los reguladores parecen estar esperando porque los defensores de 6 GHz-IMT dicen que 5G no sucederá a menos que se les asigne la banda, a pesar de que las posibilidades de que la tecnología móvil de 6 GHz sea una realidad en esta década parecen remotas, afirma Chris Szymanski. "Wi-Fi está diseñado para compartir espectro, lo que es necesario para el funcionamiento en la banda de 6 GHz, ya que la banda está ocupada por titulares. Sabemos que la tecnología Wi-Fi puede coexistir con estos titulares. Por otro lado, no creemos que los servicios móviles de alta potencia puedan hacerlo alguna vez. Y sacar a los titulares fuera de la banda sería un proceso largo y agotador", dice.
Lo que caracteriza la nueva brecha digital es que es amplia y profunda. En este momento, por ejemplo, EE. UU. y Canadá cuentan con siete canales Wi-Fi de 160 MHz para trabajar, mientras que Europa solo tiene tres. La diferencia será palpable especialmente a medida que la industria avance hacia Wi-Fi 7. Estar en el lado equivocado de la división significa que, por ejemplo, las empresas estarán limitadas en el ancho de banda que podrán proporcionar a los usuarios, y este será insuficiente para los servicios inmersivos en estadios y en entornos con gran I+D. Solo una fracción del potencial total de Wi-Fi 7 se usará, dice Chris Szymanski.
Enjoying this story?
Leave your email here and we'll get you all the latest Wi-Fi news.
Creemos que ningún país querría quedarse en el lado equivocado de la nueva brecha digital si se diera cuenta de lo que esto significaría. La banda ancha en combinación con Wi-Fi es la forma en que las personas acceden a Internet en interiores a nivel mundial. Es difícil incluso imaginar que menos de la mitad de la capacidad pueda estar disponible en algunos países y regiones, y cómo esto sofocaría el progreso dentro de la economía digital. En vista de la rápida adopción de tecnologías avanzadas de banda ancha a nivel mundial, recomendamos encarecidamente a los reguladores que tomen medidas para la asignación de la banda completa de 6 GHz a Wi-Fi ahora", dice.
Y, para los países y regiones que elijan mantenerse en el lado correcto de la nueva brecha digital, la puerta para unirse al ecosistema Wi-Fi 6E y Wi-Fi 7 está abierta de par en par. El equipo y la tecnología que admiten la banda completa de 6 GHz ya están disponibles, incluidos cientos de dispositivos de usuario final que admiten Wi-Fi 6E, entre ellos teléfonos inteligentes, PCs y ahora también el primer dispositivo Apple: el nuevo Apple iPad Pro.
/Claus.