By Claus Hetting, Wi-Fi NOW CEO & Chairman
Apple releases two Wi-Fi 6E-capable devices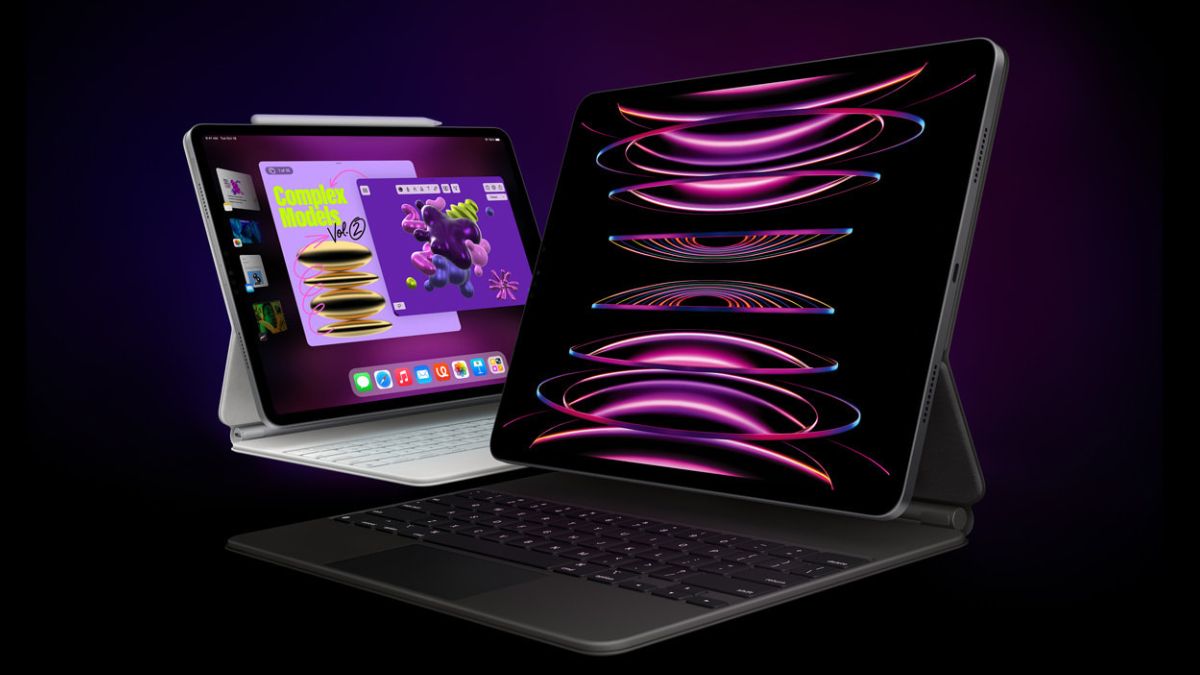 Apple released their first Wi-Fi 6E-capable devices this week in the form of two new iPad Pro models. Both the 11 inch and 12.9 inch models support Wi-Fi 6E with 2 x 2 MIMO, Apple says on the specifications page here. According to Engadget the new iPad Pro models will support download speeds of up to 2.4 Gbps, which is twice as fast as the previous iPad Pro model. Apple has yet to release a Wi-Fi 6E-capable iPhone. For reference the world's first Wi-Fi 6E-capable phone was released by Samsung in January of last year.
NETGEAR selects LitePoint for Wi-Fi 7 testing

Consumer, business, and service provider Wi-Fi solutions vendor NETGEAR has selected LitePoint's IQxel-MX test platform "to accelerate design verification and optimization of its next generation Wi-Fi 7 solutions," LitePoint says in a press release. LitePoints has a long history of working closely with leading Wi-Fi chipset vendors and consequently the company is often first-to-market with platforms capable of testing the newest Wi-Fi technology. NETGEAR says its collaboration with LitePoint "ensures we will get our Wi-Fi 7 products to market quickly and with high quality." The IQxel-MX is a fully integrated RF PHY test solution with signal generation and analysis combined in a single tester, LitePoint says. NETGEAR Business and LitePoint are both Wi-Fi NOW Partners.
Startup Airvine raises US$10M in Series A funding round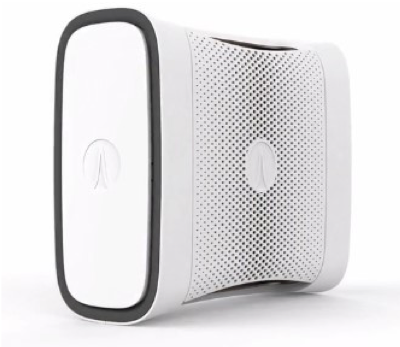 Multi-award winning in-building technology innovator Airvine has raised US$10M in a Series A funding round led by Crosslink Capital.  "In-building enterprise networks have seen very little innovation over the last several decades. The situation was ripe for an aggressive new entrant that would tap into the enterprise need for networks that are far more dynamic than what legacy solutions can provide," said Michael Stark, Founding Partner of Crosslink Capital. Airvine uses 60 GHz radio to create a very high capacity enterprise backhaul network capable of delivering the 'immersive digital experience' for the enterprise. Multi-award-winning Airvine is a frequent speaker at Wi-Fi NOW events and also a Wi-Fi NOW Partner.
Cambium Networks introduces 'ONE Network' unified management – and four new Wi-Fi 6/6E APs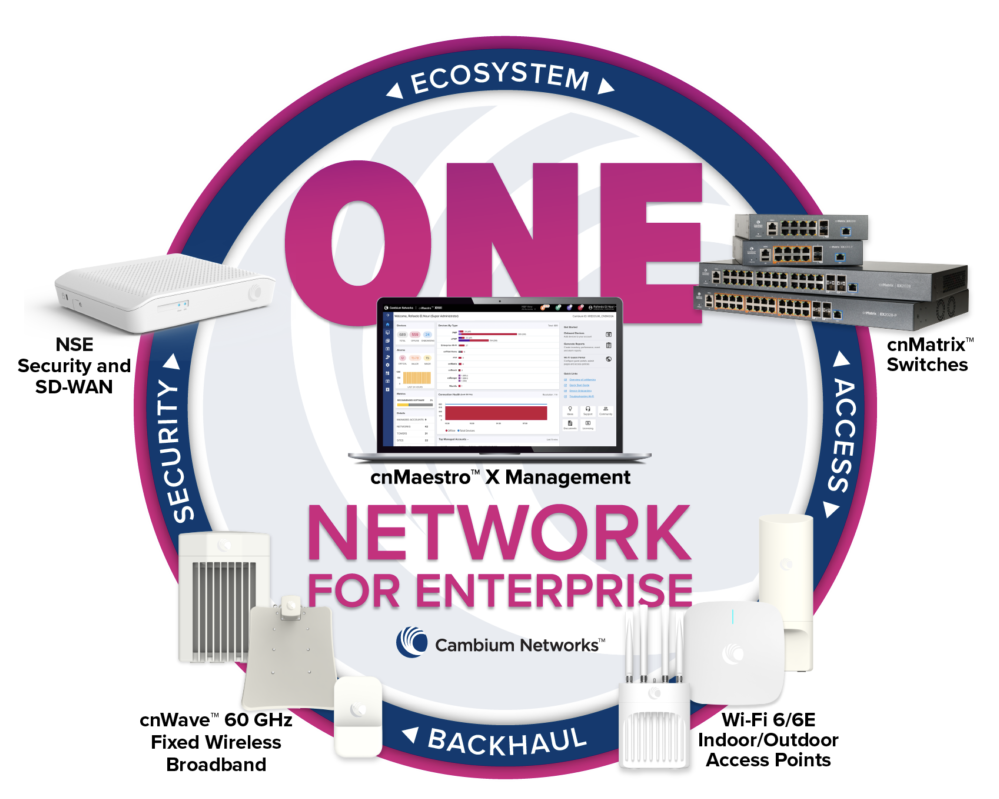 Cambium Networks is extending and evolving its "network management from a single pane of glass"-approach with this week's release of the 'One Network' management platform for enterprises and MSPs. Cambium Networks says the new platform allows unified management of indoor and outdoor Wi-Fi, fixed wireless broadband, switching, security, and SD-WAN from one user interface for better operational efficiency and reduced OPEX. As part of the solution Cambium has included a 'Network Service Edge' (NSE) as their unified approach to SD-WAN, security, Firewall, VNP, network services, and more – read more here. Cambium also released three new Wi-Fi 6 and one new Wi-Fi 6E access points including the XE3-4TN dual-radio, 2×2 outdoor Wi-Fi 6/6E AP with long- range internal antennas.
Aruba Networks supplies Wi-Fi 6E network to Chase Center, San Francisco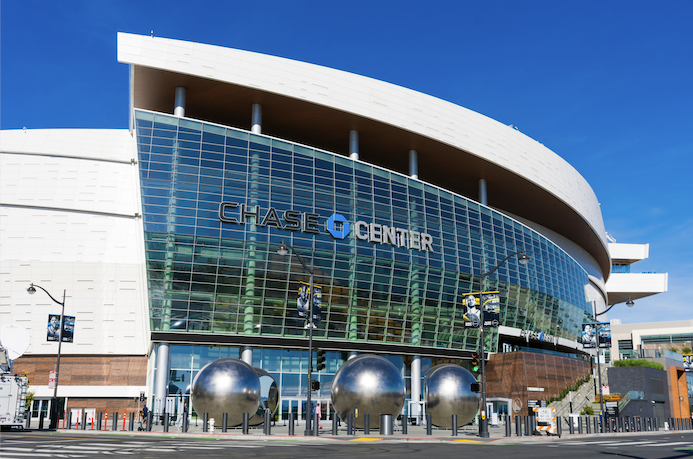 Aruba Networks has become the first Wi-Fi solution vendor to supply a Wi-Fi 6E network to a major live entertainment venue in North America. Chase Center – home of seven-time NBA champions Gold State Warriors – has deployed the new Wi-Fi 6E network in a bid to serve fans and guests with a 'modern, immersive experience,' Aruba says in their press release here.
The network will serve up to 18,000 fans as well as stadium operations including IoT connectivity, in-seat ordering, and contactless payments. The Chase Center currently has 250 active Wi-Fi 6E APs in the bowl seating section of the arena, Aruba says. Aruba Networks was the first enterprise-grade Wi-Fi solutions provider to release Wi-Fi 6E products in May of last year and has since supplied Wi-Fi 6E to some of the world's largest campus network deployments including at the University of Michigan.
/Claus.