By Claus Hetting, Wi-Fi NOW CEO & Chairman
Leading enterprise Wi-Fi and networking vendor Aruba – a division of HPE – has released the world's first enterprise-grade tri-band Wi-Fi 6E-capable access point. Aruba says the unit is aimed at the mid-to-high tiers of the enterprise Wi-Fi market. The new AP is capable of delivering up to seven channels of 160 MHz Wi-Fi in the 6 GHz band and supports a total aggregated data rate of 3.9 Gbps. 
If you are an enterprise and you're looking to turbo-charge your connectivity experience at the office or elsewhere (and you're located in the US) – here's what you do: Get your hands on Aruba's brand new Wi-Fi 6E AP. Aruba's just released Wi-Fi 6E AP is capable of a mind-boggling seven 160 MHz channels and will connect to Wi-Fi 6E devices – such as the Samsung Galaxy S11 – at gigabit-per-second speeds.
Enjoying this story?
Leave your email here and we'll get you all the latest Wi-Fi news.
The tri-band unit – called AP-635  – features 2 x 2 radio configurations in each of the 2.4 GHz, 5 GHz, and 6 GHz bands. That adds up to a total data connectivity capacity of up to 3.9 Gbps, which Aruba says is 2.6 times greater than comparable non-6E units. Importantly, Aruba says the unit is updatable so as to comply with country-specific 6 GHz regulation as Wi-Fi 6E rolls out across the world. The new AP is powered by Qualcomm's Networking Pro series chipset platform.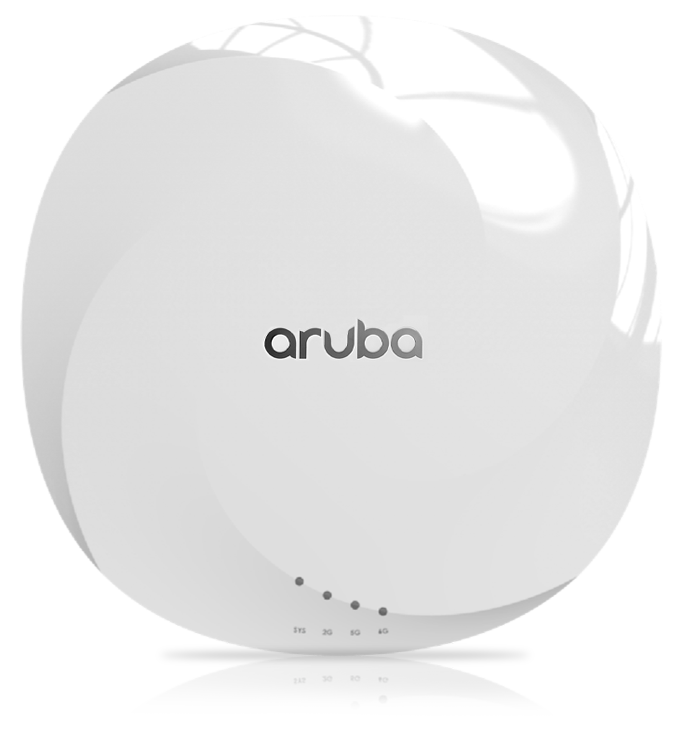 To illustrate just how much of a leap forward in connectivity this is for the average enterprise Wi-Fi network, Aruba has conducted a customer survey to find out how enterprise Wi-Fi networks make use of available channels. "It turns out that 91% of channel allocations among current Aruba clients are 20 MHz or 40 MHz. This means 80 MHz channels are rarely used in practice for the 5 GHz band. With Wi-Fi 6E, 80 MHz will be the new normal, which means that typical end-user data rates will double or quadruple," says Steve Brar, Senior Director of Product Marketing at Aruba.
Aruba also says that a network coverage redesign is not required as the coverage layers in 2.4 GHz, 5 GHz, and 6 GHz are overlapping – the only difference being that the 6 GHz layer will typically deliver much higher speeds over 80 MHz or 160 MHz channels (see top graphic).
Among the AP-635's unique features is an Aruba in-house developed dynamic filter to avoid interference between the 5 GHz and 6 GHz bands. The issue is that spectrum regulation leaves only 50 MHz of separation between where the 5 GHz ends and where 6 GHz begins. The right dynamic filters are needed lest the close proximity of the too bands would become a source of signal interference and result in quality and throughput degradation, Aruba says.
Aruba says the unit will be available for delivery in August.
/Claus.