By Claus Hetting, Wi-Fi NOW CEO & Chairman
Wi-Fi 6 is already by far the preferred Wi-Fi standard in terms of units shipped – and now the standard is also on its way to usurp Wi-Fi 4 and Wi-Fi 5 as the technology of choice for IoT. A new paper by Quectel zooms in on Wi-Fi 6 IoT as complementary and convergent with cellular connectivity for industry, retail, even automotive IoT. In many cases the two form an ideal suite of IoT service capabilities, Quectel says. Download the paper below.
Will 5G – or cellular in general – and Wi-Fi come together within the world of wireless IoT? A new paper by Quectel suggests that Wi-Fi 6 is the perfect complement to 5G for enterprise wireless IoT and that the two will benefit from converging to serve a multitude of use cases. This form of 'convergence' is perhaps better described as 'coexistence' – but the idea of including both into a new breed of IoT devices for both wide-area and local-area wireless IoT networking is indeed enticing.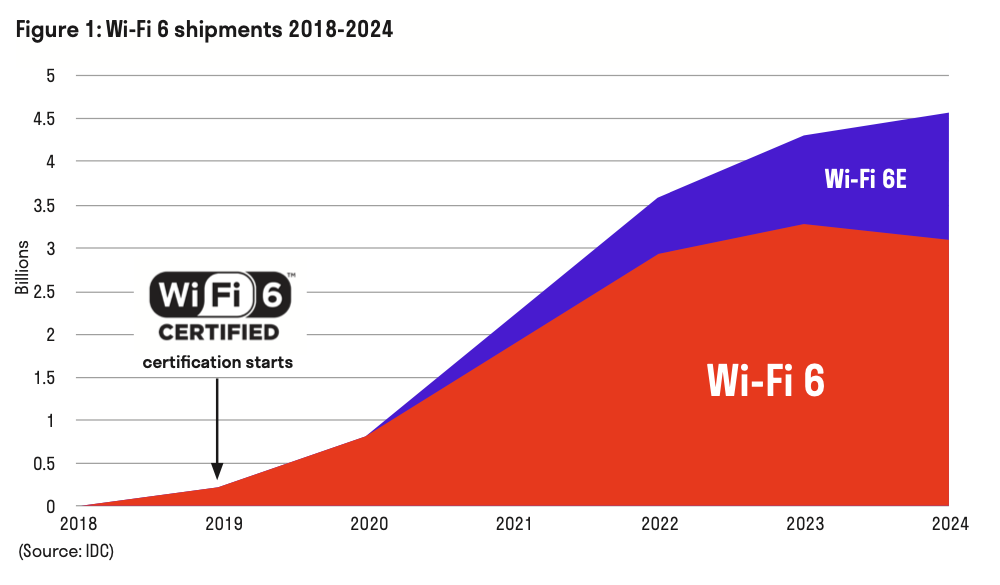 The benefits of Wi-Fi 6 – as well as Wi-Fi 6E – are already well known and include much-improved multi-device (multi-user) performance and predictable latency due in particular to OFDMA. With Wi-Fi 6 creeping closer to cellular performance 'determinism' – indeed using many of the same foundational technologies – Wi-Fi 6 is the natural local-area technology choice for enterprise IoT, Quectel suggests.
Add to this that Wi-Fi 6E will operate as the only certified Wi-Fi standard within the newer 6 GHz band and hence will be unencumbered by interference from legacy Wi-Fi devices, which should lead to even better quality of service. Quectel also says that "attitudes have shifted quickly and global networking decision-makers now regard 5G and Wi-Fi 6 as the most critical wireless technologies for their business initiatives."
Quectel is an IoT global solutions provider. Download Quectel's Whitepaper below.