By Claus Hetting, Wi-Fi NOW CEO & Chairman
US-based fibre networking giant Adtran last month launched their new solution for managing residential Wi-Fi named 'Intellifi' – and the company says its 'secret sauce' is that Intellifi has been designed from the bottom up with service providers in mind. Home Wi-Fi should be a financial opportunity, not a financial drain – and that's exactly what Intellifi empowers operators to do, Adtran says. 
Enjoying this story?
Leave your email here and we'll get you all the latest Wi-Fi news.
Adtran has provided high-quality Wi-Fi service gateways and Wi-Fi mesh to their fibre clients for years – then at last month's Fiber Connect 2023 event in Florida, Adtran announced their own end-to-end residential Wi-Fi management solution aimed squarely at the communication service provider (CSP) segment. Adtran's new 'Intellifi' is a managed residential Wi-Fi solution including a Cloud management platform called 'MeshView' (a part of the company's wider Mosaic One SaaS platform), a range of Wi-Fi 6 and 6E service delivery gateways including mesh, and the Intellifi mobile app.
Adtran says the solution empowers operators to deliver performance-optimised residential Wi-Fi to their subscribers while cutting customer support costs. Intellifi has been designed to help operators manage, optimise, and monetize their services, says Michael Sumitra, Solution Marketing Manager at Adtran. The goal of managed Wi-Fi should be to deliver a great experience at all customer touch points, enabling operators to build a loyal subscriber base and grow revenues, he says.
"We believe we've designed the best platform in the business when it comes to service providers – specifically because our clients are service providers, and we know and understand their needs. Most other platforms out there began as Cloud-managed mesh for consumer-grade Wi-Fi. Not this one," says Michael Sumitra. Poorly performing Wi-Fi is a drain on operator financials. Instead operator support staff can glean insights from an intuitive dashboard comprising detailed network telemetry data and use this to transform a support call into a sales opportunity, he says.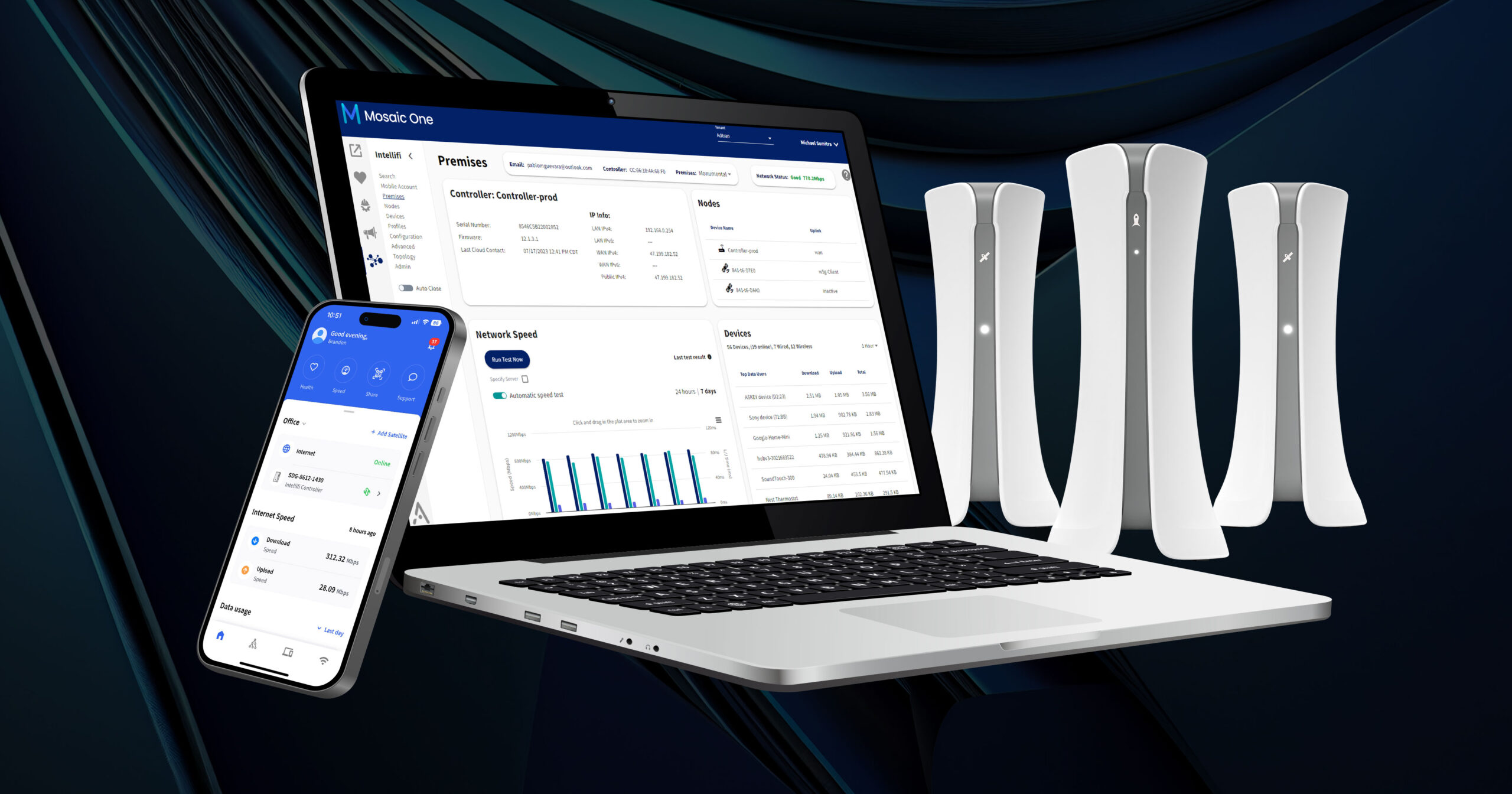 Adtran has also incorporated a 'virtual field technician' feature for advanced low-level remote troubleshooting. This can save operators from having to dispatch field maintenance trucks, the most costly of which can cost up to US$1000 for a single truck roll, the company says.
Adtran says Intellifi is in the process of commercial deployment by two service providers and that more than ten customer trials are currently underway worldwide. For existing clients already operating the Mosaic One platform, Intellifi can be up and running in less than 24 hours, Adtran says.
Local management is often preferred
Although Intellifi indeed connects to the Cloud for management, Adtran says Intellifi performs most residential Wi-Fi optimisation tasks locally via decision-making intelligence embedded in the gateways. This is a noteworthy departure from what most other vendors will tell you is their secret to success – namely full-on AI-driven Cloud management. Instead the Adtran design team believes in the strength of local decisions, which also means Wi-Fi optimisation will not be disrupted if connection to the Cloud is lost. Too much Wi-Fi management can also be an issue, the company says.
"It is important to remember that many end-user devices – such as phones – have their own extensive intelligence, so feeding the right information to such devices is an effective tactic and one of the most important parts of the Wi-Fi optimisation task. In such cases, we're simply helping local devices make the right network decisions," Michael Sumitra says.
Adtran says it expects to launch a range of new Wi-Fi 6 and 6E (as well as Wi-Fi 7) gateways during the second half of the year. "The CSP market for managed Wi-Fi solutions is not a one-size-fits-all situation. Operators are quite different in what they want to offer and their strategies for success. Wi-Fi 6E has an important role to play of course, initially mostly for mesh backhaul as most devices still don't support 6 GHz. But this is also an important benefit since it frees up 5 GHz spectrum," Michael Sumitra says.
Adtran still offers the Plume suite of adaptive Wi-Fi solutions on its OpenSync-based service gateways as an alternative to Intellifi. For full flexibility the same Adtran gateway hardware can run on either the Intellifi or Plume platforms according to operator preference, Adtran says.
/Claus.