By Claus Hetting, Wi-Fi NOW CEO & Chairman
Billions of Bulk Acoustic Wave (BAW) filters will be needed to extract maximum use value from Wi-Fi devices and network equipment operating the 5GHz and 6 GHz bands – and BAW filter leader Akoustis is ready to deliver, the company says. Compact form factors, tri-band and quad-band architectures, as well as the need for sharp transitions between the 5 GHz and 6 GHz bands are driving the demand. The rapidly expanding BAW filter market is a major business opportunity in the making, Akoustis says.
The allocation of the 6 GHz band to Wi-Fi brings with it new RF hardware design challenges – and one of them is how to comply with the sharp transitions mandated by regulators between the 5 GHz and 6 GHz bands. Bulk Acoustic Wave (or in Akoustis' case 'XBAW™') RF filters solve the transition issue and allows full use of the 160 MHz channels in 5 GHz and 6 GHz, says David Aichele, Executive VP of Business Development at BAW filter leader Akoustis.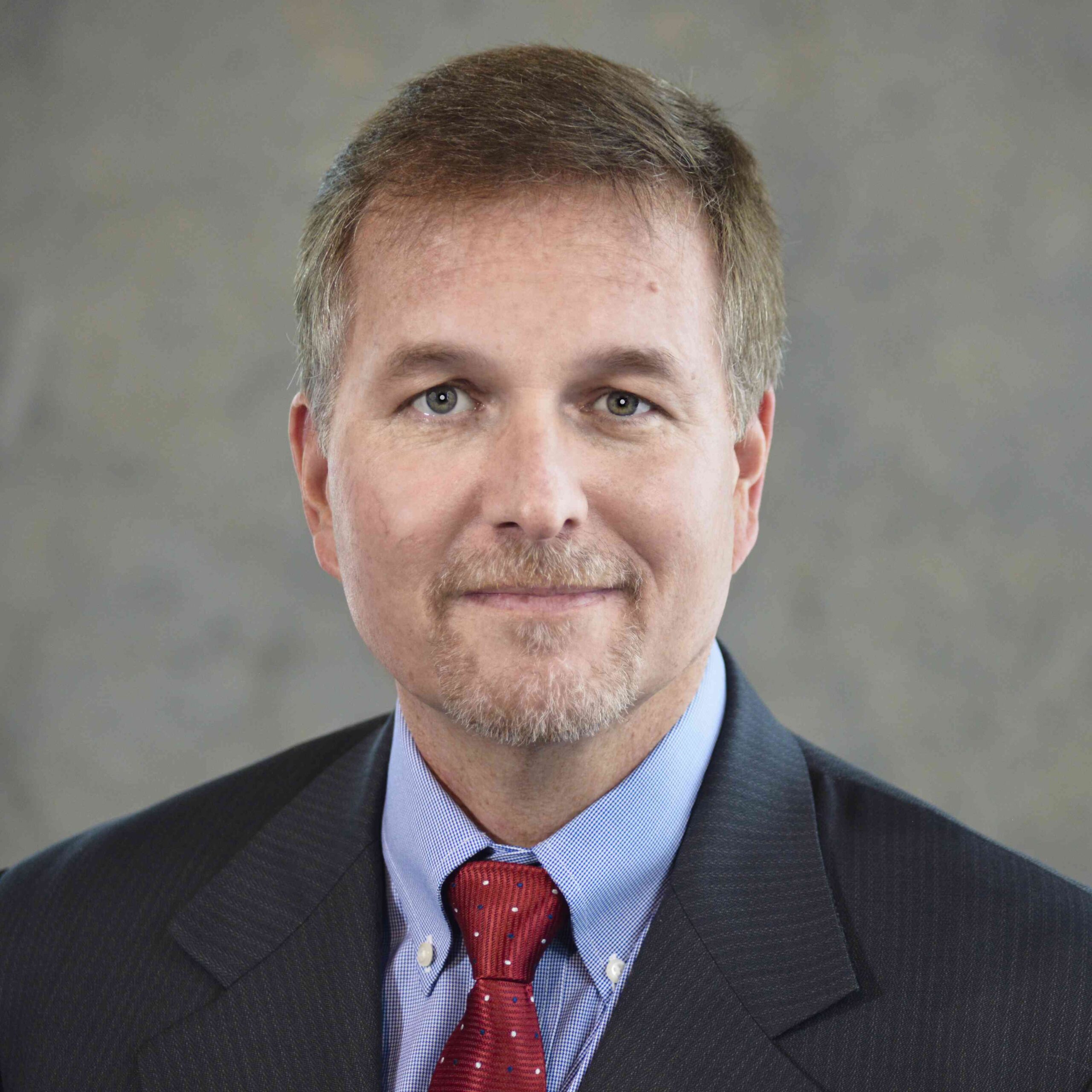 "The Wi-Fi industry is trending towards expanded use of BAW filters for Wi-Fi routers including APs, gateways, and set-top boxes. There are several reasons for this but perhaps the most important is the difficult transition between the upper 5 GHz and lower 6 GHz bands. The transition is only 110 MHz wide. BAW filters can deliver this sharp transition without reducing the usable band," says David Aichele.
This means that new multi-band APs and gateways for Wi-Fi 6E and Wi-Fi 7 will need BAW filters or end up clipping the bottom 160 MHz channel of the UNII-5 band (lower part of the 6 GHz band) because traditional filters are simply not sharp enough, David Aichele says. "Regulators quite often adopt a 'use it or lose it' to spectrum allocation, so it is extremely important that the Wi-Fi industry makes use of the full 6 GHz band. And BAW filters are the way to do it," he says.
David Aichele also points out that Akoustis' BAW filters comply with worldwide regulatory constraints – and not just the FCC's rules. Even better performance is achieved with a high-performance narrow-band discrete and switch BAW filter modules, which support a very difficult 50 MHz transition between UNII-4 and UNII-5. Diplexers will soon be needed to support Wi-Fi 7's multi-link operational mode (MLO), he says.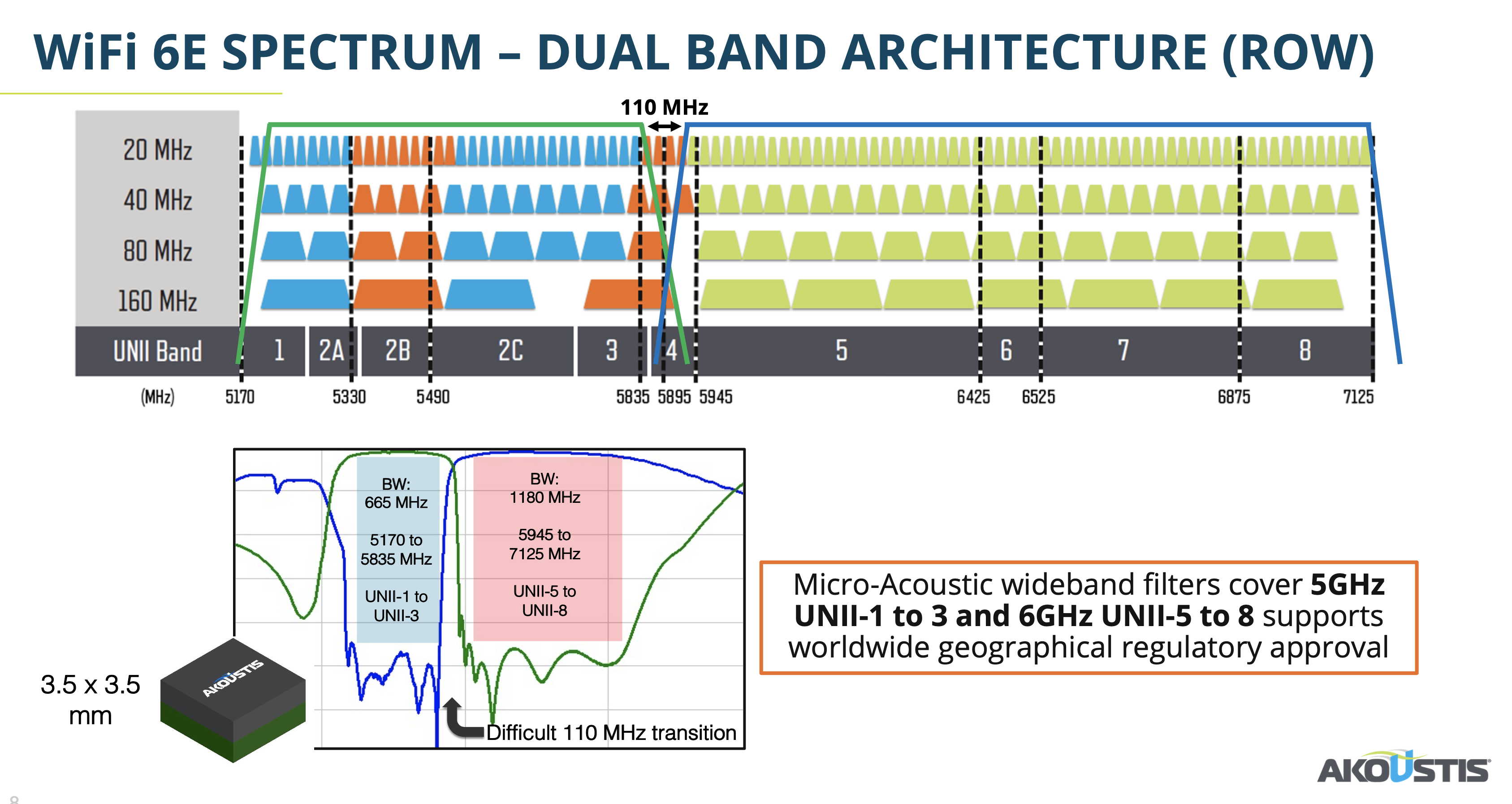 Meanwhile the continued growth of the Wi-Fi mesh market requires increasingly ultra-compact filters and BAW filters fit the bill. All discrete BAW filters, switch filter modules, and diplexers are typically only a couple of millimetres wide, David Aichele says.
Akoustis is bullish on the filter business opportunity going forward. The company estimates the size of the filter market to reach US$2.2 billion by 2025. Akoustis – a company of approximately 200 employees – is already seeing high double-digit growth and is delivering filters in very large volumes from its own wafter manufacturing facility in Canandaigua, New York.
/Claus.