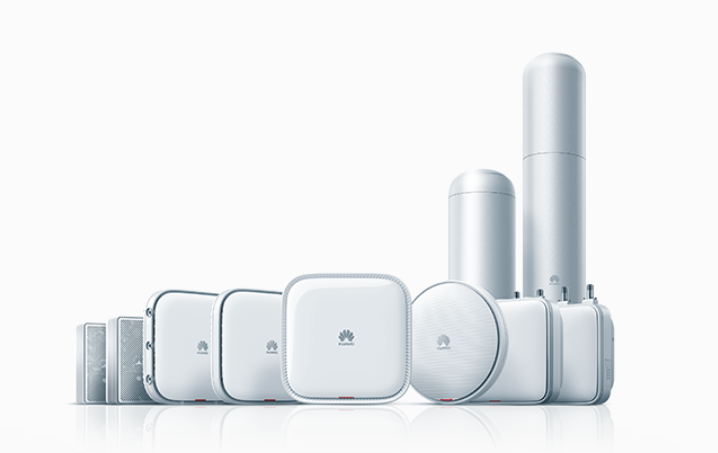 By Claus Hetting, Wi-Fi NOW CEO & Chairman
The MWC 2020 never got off the ground but that is not keeping major vendors from strutting their best stuff this week: Huawei launched their newest Wi-Fi 6 access point family yesterday and it features up to sixteen streams for a top data rate of a staggering 10.75 Gbps, Huawei says. The company also launched an impressive residential Wi-Fi 6 router plus a 5G-based CPE with Wi-Fi 6.
Think you're going to run of capacity even with Wi-Fi 6? Not likely, right? Well – Huawei wants to make sure that has zero chance of happening and today launched their bid for the world's fastest enterprise-grade Wi-Fi 6 access point and they're beating the competition (at least on speed) by a wide margin.
The company's new 'AirEngine' family of enterprise-grade Wi-Fi 6 APs pack a huge punch with up to 16 streams and peak data rates of 10.75 Gbps for the flagship (indoor) model called AirEngine 6760. There is also an outdoor version with the same specs called AirEngine 8760R. Compare this to most competitive enterprise-grade Wi-Fi 6 products running at four or at the most eight streams and typically delivering 6 Gbps of peak data rate.
Add to that the fact that Huawei is introducing a host of differentiating – and honestly rather impressive – new enterprise Wi-Fi 6 features. These include 10 millisecond roaming (AP to AP handovers), which is very fast indeed and should enable unnoticeable AP handovers in the enterprise environment even for time-sensitive applications. Huawei also says their 16 built-in smart antennas us '5G-powered beamforming algorithms' for 20% better coverage compared to the industry average.
Huawei's AX3 residential router and 5G CPE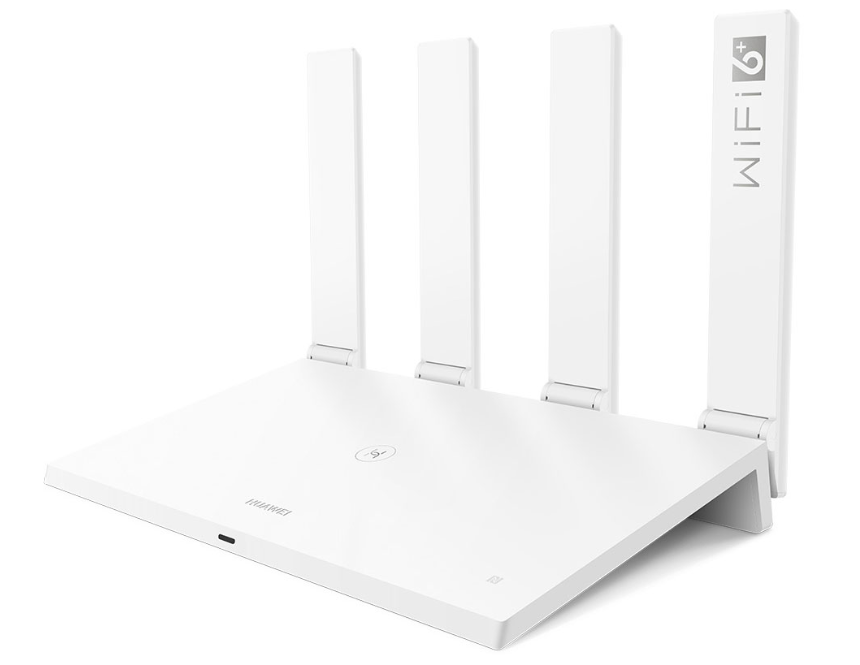 Meanwhile Huawei is making significant strides forward in consumer-grade Wi-Fi 6 routers as well as for 5G-backhauled Wi-Fi 6 CPEs. Yesterday the company released their WiFi AX3 (3 Gbps) consumer-grade router featuring three times the speed of Wi-Fi 5 (single stream) and four times the device handling capacity, Huawei says.
Add to this something called 'Wi-Fi 6+' (for 160 MHz channels) which boosts performance by 20% as well as providing coverage 'through one more wall' – given that you're using a Huawei Wi-Fi-6 enabled phone capable of sending 6 dB stronger signals back to the AX3 in narrower bands, the company says. Such performance boosts are possible because Huawei develops their own Wi-Fi chips on both the device and the network side, says Huawei.
Last but not least Huawei released its 5G CPE Pro residential router also supporting Wi-Fi 6 at 3 Gbps peak data rates as well as the Wi-Fi 6+ scheme featured in the AX3. For more read here.
/Claus.