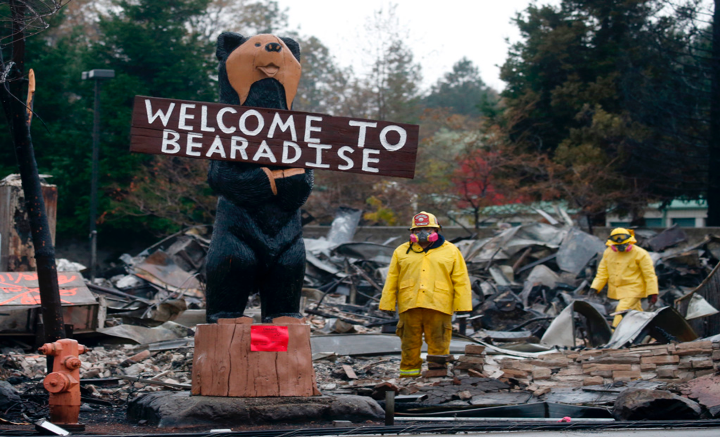 At Wi-Fi NOW we are honoured and delighted to be supporting one of the finest tech and IT non-profit organisations in the world: The ITDRC. Every year, the ITDRC provides emergency connectivity relief to US areas devastated by natural disasters. Last year was an exceptional year. And ITDRC stepped up to the challenge in a big way. Here's their status report for 2018. To donate equipment, manpower, or funds to ITDRC write Joe Hillis at ITDRC.  /Claus.
By Ronny Haraldsvik, Public Affairs Director @ITDRC
Last year (2018) was one of the worst years on record for natural disasters with deadly California fires and hurricanes hitting the southern United States. In response the Information Technology Disaster Resource Center (ITDRC) provided critical communications support to some 142 disaster-stricken areas in 76 communities with 160 technical volunteers after major hurricanes and fire disasters affected large parts of California and the southern US states.
In addition, 14 months after Hurricane Maria devastated Puerto Rico, ITDRC continued to support 30 active network sites in Puerto Rico."The volume of devastating disasters this year vastly depleted our supplies and resources," says Joe Hillis, ITDRC co-founder and national operations director.
As mentioned in a prior Wi-Fi NOW report, ITDRC responds within 24 hours of a disaster. Thanks to many Wi-Fi NOW participating companies, ITDRC provides communications for evacuation centers and bases of operations for disaster recovery organizations such as FEMA, California Governor's Office of Emergency Services (CAL OES), the Red Cross, Team Rubicon, and AmeriCorps.
The year 2018 was highly destructive. Hurricanes caused record flooding in many states and fires in California destroyed thousands of homes and structures with many lives lost.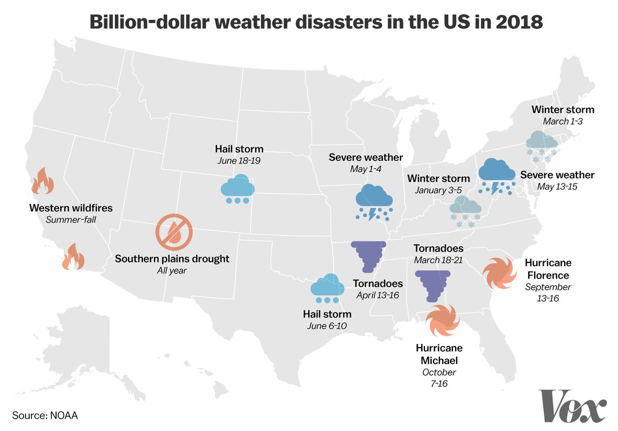 When Hurricanes hit southern states, ITDRC sent field deployment teams to 22 sites throughout North Carolina and South Carolina in response to flooding caused by "Florence". When Hurricane "Michael" struck the Southeastern U.S. in October 2018 – the fourth-strongest hurricane recorded in modern history with 155 mph winds – ITDRC deployed teams within 48 hours and supported 63 sites across Florida, Georgia, and Alabama.
In California alone – when the deadly fires struck the golden state – ITDRC deployed 40 volunteers to 35 sites throughout the year to provide rescue and response support for the Carr, Mendocino Complex, Camp fire in Paradise and the Woolsey fire in Malibu.
The "Camp Fire" hit Northern California hard in early November and is the deadliest and most destructive wildfire in California history. During its 17-day rage the "Camp Fire" killed 86 people and destroyed 18,804 structures, leaving tens of thousands of people homeless.
In southern California and during the same time, the "Woolsey Fire" burned 96,949 acres of land, killed three people and destroyed 1,643 structures.
The Mendocino Complex Fire involved more than 3,500 fire personnel, 400 fire engines and over 30 planes and helicopters. ITDRC supported fire fighters in the Mendocino Complex Fire Camp near the Redwood Empire Fairgrounds in Ukiah.
"ITDRC is thankful for the incredible response and continued support from our partners, many of which are actively engaged with Wi-Fi NOW," says Joe Hillis. "Without the support, first responders and many communities would be without critical communication networks. Donated equipment from the Wi-Fi community and the industry in general, allows us to increase capacity and coverage at camp sites and housing for displaced survivors and relief organizations."
In particular, ITDRC is thankful for the great support from Amazon Web Services (AWS), Cisco/Meraki, Dell, Dish Network (DishCARES), Fortinet, Google, HP Inc, Microsoft, Ruckus Networks, Sprint ERT, and United Parcel Services' UPS Foundation.
Product and services partners also include Access Networks, Advanced Shelter Systems, AirlinkFlight, Arc Aspicio, Boingo, Belden, Cradlepoint, Everbridge, HughesNet, OnSIP, Orion Labs, Polycom, SES/O3b, Southwest Airlines, Tait Communications, Tesla, Tierpoint, ViaSat and many more.
A strong appeal to the Wi-Fi community for more resources
Don't forget that the Wi-Fi community can help. Last year's activities severely depleted ITDRC's donations and resources. The organization is in need of cellular and Wi-Fi access points, routers, notebooks, phones, tablets and cabling. In addition, ITDRC needs additional transportation vehicles and storage sites. To volunteer, sponsor or learn more, visit www.itdrc.org.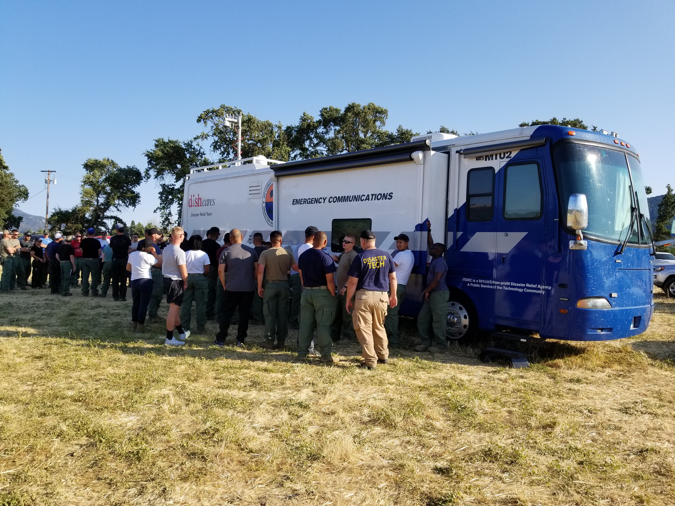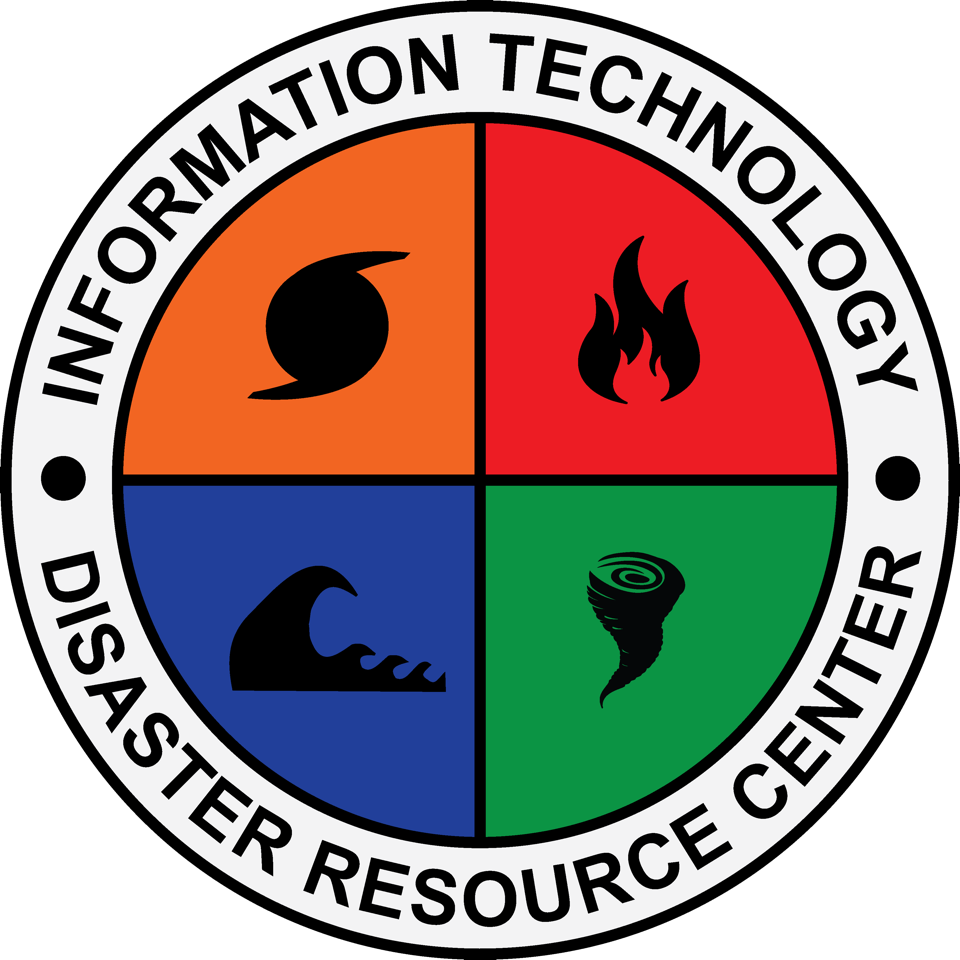 Above: An emergency communications hub operated by ITDRC & partners.
/Joe Hillis.