By Claus Hetting, Wi-Fi NOW CEO & Chairman
Morse Micro – a Sydney, Australia-based fabless semiconductor company – today released the world's first Wi-Fi CERTIFIED HaLow chipsets and reference designs. Wi-Fi HaLow technology delivers ten times the range of regular Wi-Fi and is specifically designed to serve thousands of low-power IoT devices from a single access point. Morse Micro says Wi-Fi HaLow technology is "reinventing Wi-Fi for the Internet of Things."
Supporting more than 8,000 Internet of Things devices per access point at a range of more than one kilometre: These are just some of the specs for the sub-gigahertz Wi-Fi HaLow standard (also known as IEEE 802.11ah) – which today received certification program status by the Wi-Fi Alliance. At the same time Australia-based Morse Micro announced their launch of the world's first Wi-Fi Alliance Wi-Fi CERTIFIED HaLow SoC chipset and module solutions, which uniquely support 1, 2, 4, and 8 MHz channels and thus deliver twice the data rate of current competitive solutions.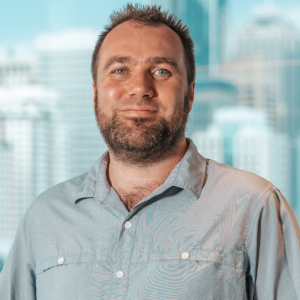 Wi-Fi HaLow technology is expected to power a large number of new IoT use cases spanning everything and anything from sensors, remote metering, telemetry, and agricultural applications to industrial IoT, automation, security camera streaming, and a lot more. "The addition of sub-1 GHz Wi-Fi HaLow will be a game changer for consumers and enterprises, from smart homes and smart cities to industrial markets and everything in between," says Michael De Nil, co-founder and CEO of Morse Micro.
Morse Micro also says that new IoT products based on Morse Micro Wi-Fi HaLow chipsets will be certification ready and hence also ready to interoperate with Wi-Fi HaLow solutions from other vendors. The new and Wi-Fi Alliance certified Wi-Fi HaLow solutions from Morse Micro will drive down time to market for new IoT products and constitute a big contribution to building a thriving Wi-Fi HaLow ecosystem, Morse Micro says.
Enjoying this story?
Leave your email here and we'll get you all the latest Wi-Fi news.
New certified solutions from Morse Micro include the MM6104 SoC supporting 1, 2, and 4 MHz channels while the top-of-the-line MM6108 SoC supports up to 8 MHz channels, doubling network data rates. The MM6108 SoC delivers tens of Mbps of throughput, which is enough to support HD video streaming from multiple cameras, Morse Micro says. Wi-Fi HaLow typically delivers ten times the range and hence 100 times the coverage area of ordinary Wi-Fi while the sub-GHz operating frequencies also means that Wi-Fi HaLow signals more easily penetrate walls.
Morse Micro also fervently supports an expanded long-term vision for the Wi-Fi HaLow standard. The company is currently the co-vice-chair of Wi-Fi HaLow Task Group within the Wi-Fi Alliance and is already contributing to the development of the next certification program for Wi-Fi HaLow. Morse Micro says they are working to include substantially more advanced Wi-Fi HaLow features to support even higher throughput, longer range, and lower power consumption in the next version of the standard.
/Claus.