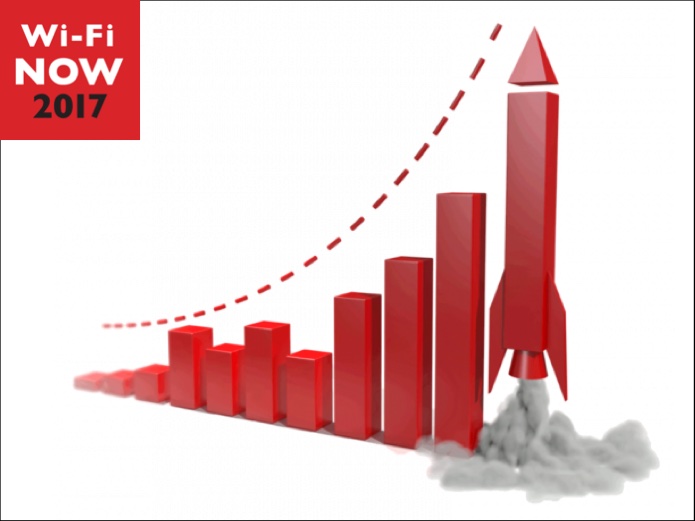 It's common knowledge that smartphone users consume most of their data on Wi-Fi networks rather than cellular – but just how much is that, exactly? New data from Fierce Wireless, P3, and Strategy Analytics just released gives us the answer (read the full story here). And it's an interesting one.
The raw numbers
According to this study, subscribers on all except one of the US mobile carriers use Wi-Fi to carry close to or above 70% of their smartphone traffic. The numbers work out like this (based on Fierce's report) by traffic:
AT&T = 71%, TMo = 67%, Verizon = 69%, Sprint = 60%.
To be clear: The above numbers is the percentage amount of traffic carried on Wi-Fi networks by subscribers of the various carriers as reported by the above source.
Sprint's recent move to unlimited data plans seems to have made an impact – at least for the time being – for reducing dependency on Wi-Fi. Meanwhile, it appears TMo's unlimited plans haven't done the same for them.
Estimate: Wi-Fi share of US mobile traffic grows 10% in 18 months
So what can we make of this? Unfortunately, I don't have access to the more detailed reports on the issue but the one data point I have is from a Wi-Fi NOW speaker at last year's Wi-Fi NOW event in DC quoting an Adobe Digital Index study (aggregated) of 57% traffic on Wi-Fi in July of 2015.
So it appears that the Wi-Fi share of traffic in the course of about a year and a quarter may well have increased something like 10 percentage points. And that's despite the advent of unlimited plans among some US carriers.
I also just heard (anecdotally, for now) from a connectivity manager contact of mine mentioning that his data suggests 75% traffic on Wi-Fi. I will try to track that one down for more details.
How will mobile carriers react – if at all?
Lastly: Verizon just reported a 4.9% decline in revenues, and Ericsson reported another pretty bad quarter. Could this be at least part of the reason? Mobile carriers have a lot of thinking to do. They need to deal with this soon.
Here's the chart for reference:
/Claus.