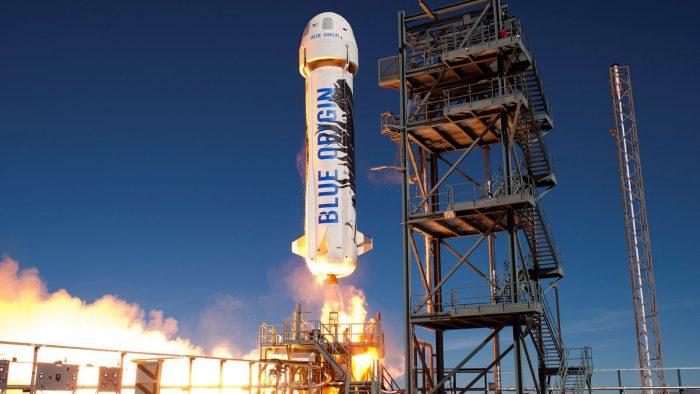 By Stephanie Bergeron Kinch, Wi-Fi NOW Staff Writer
When will a tourist take the first selfie in space? Brian Barnett hopes it's soon – and he hopes his Wi-Fi technology will be used to beam it back to Earth.
Barnett is the CEO of Solstar Space Co., a US-based company that plans to be outer space's preferred Internet Service Provider for astronauts and machines. It's a lofty goal, given that space tourism hasn't gotten off the ground yet. But reaching the unreachable is nothing new for Barnett.
His previous endeavours include sending the first text message to space using commercial infrastructure and the development of a line of portable solar chargers for satellite phones used in some of the world's most remote areas.
Now he has his sights set on commercial spaceflight with Wi-Fi-based technology that allows Earth-based customers access to experiments, machines – and even colleagues – in space via their smartphones and other devices.
A boost for space-age Internet speeds
This year, Barnett's technology will be put to the test on two Blue Origin suborbital capsules. Solstar has developed and paid for its space communicator through its own investment and NASA is covering the ride-to-space cost via its Space Flight Opportunities Program, which provides opportunities to test technologies in real space environments.
"We have had to wait for technologies to mature to a point where we can actually have an opportunity to try this in space," says Barnett. "But as more and more people and things are put into space, the requirement for a system likes ours will continue to increase."
 Currently,  communications in space rely on US government-provided infrastructure. If you want to communicate with someone or something beyond earth, you have to rely on NASA's protocol and timing. Barnett says that this type of radio and satellite communication system wasn't developed for the needs of today. NASA astronaut Scott Kelly recently complained on Twitter that he had an internet connection that is "worse than what dial-up was like."
"The system was basically put in place to keep astronauts safe," says Barnett.
Barnett keeps many of the details surrounding Solstar's technology secret including expected connection speeds and the design itself. What he will say is that space vehicles will be equipped with Solstar's space communicators, which will relay information to the ground via commercial satellites in earth orbit. Space passengers would pay a fee for Wi-Fi access, much like they do on airlines today.
"A lot of factors go into determining the speed, and that's what we know how to do, so that's the value-add that we provide. Speeds will be along the lines of the Wi-Fi that I am using in this hotel room now. Our technology will allow for FaceTime calls," he says.
Space tourism: The new Space Race
While many think the Space Race ended with the first Moon landing in 1969, commercial manned space flight is backed by the investments and ambitions of tech billionaires like Tesla's Elon Musk and Virgin's Richard Branson. For nearly 20 years, entrepreneurs have been competing with NASA to create systems that are capable of sending tourists beyond the Earth's atmosphere.
Progress in the private sector to date includes suborbital spaceplanes, orbital rockets, and the development of reusable rockets that can take off and land vertically. Still, the great beyond does have its boundaries. Google's Lunar XPrize was meant to go to one of five private businesses racing to get unmanned landers on the moon this year. But, according to a statement from Google, "due to the difficulties of fundraising, technical and regulatory challenges, the grand prize of the $30M Google Lunar XPRIZE will go unclaimed."
This year is expected to bring many firsts to the space tourism industry. Elon Musk's SpaceX has plans to conduct a manned mission on its Crew Dragon capsule  in 2018 after more than a dozen successful unmanned trip to the International Space Station.  This month, Virgin Galactic also completed its first rocket-powered test flight since a deadly crash in 2014. It was a step closer to manned commercial spaceflight, which Richard Branson said felt "tantalizingly close."
Barnett says he also feels that the days of space tourism are near. As for exactly when that first space tourist's selfie will be beamed back to earth using his technology? Well, that's yet to be determined.
"Stay tuned," he says. "There have been billions of billions of dollars spent on making this happen, and we're right in the middle of it."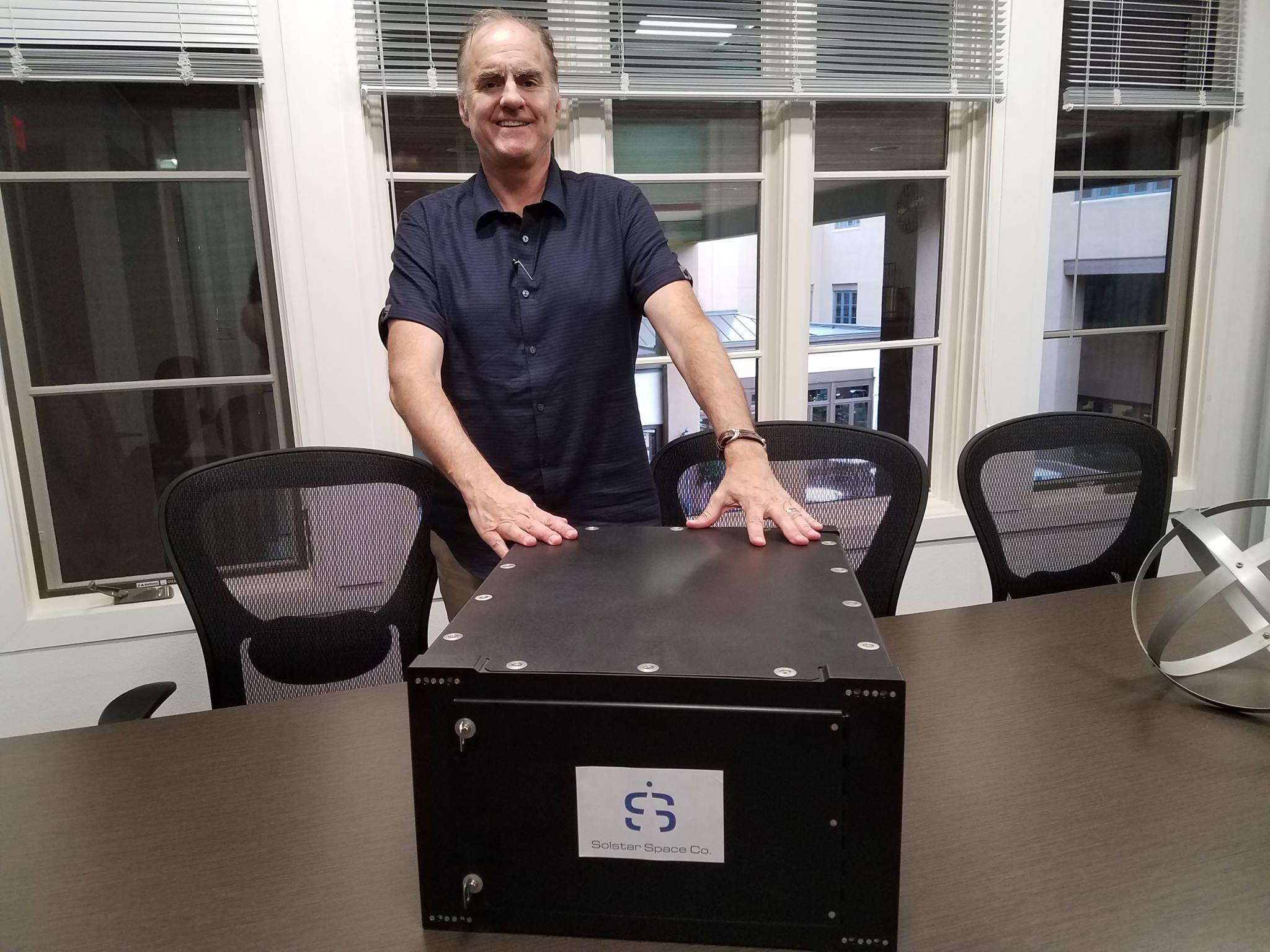 Above: Brian Barnett and the locker that will contain the 'Schmitt Space Communicator' payload for Solstar's flight on the Blue Origin rocket. The communications unit is named after Apollo 17 astronaut and Moon-walker Harrison 'Jack' Schmitt. Harrison Schmitt is one of only 12 humans who have set foot on the Moon.
/Stephanie