By Claus Hetting, Wi-Fi NOW CEO & Chairman
As of today NETGEAR Business is expanding its family of Orbi Pro Wi-Fi 6 mesh systems with the new Wi-Fi 6-capable Orbi Pro AX5400 (SXK50). The new solution bridges the gap between the Orbi Pro SXK30 and SXK80-series and is designed for SMBs and work-from-home professionals, says NETGEAR Business. 
For years NETGEAR has been a prominent household name in consumer-grade Wi-Fi routers and mesh systems, and now NETGEAR's business products division is wasting no time in making deep inroads into the SMB and work-from-home Wi-Fi mesh market. Today – in advance of the opening of this year's CES in Las Vegas – NETGEAR Business released the third member of the professional-series Orbi Pro Wi-Fi 6 mesh family dubbed AX5400 or SXK50. NETGEAR Business is positioning the new arrival as the high-performance yet affordable choice for the 'budget-conscious businesses'.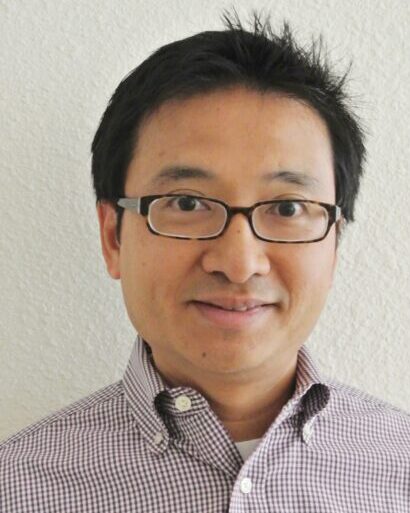 The Orbi Pro family now spans three Wi-Fi 6 mesh systems delivering from 1.8 Gbps to 6.0 Gbps of peak Wi-Fi 6 speeds while supporting from 40 to 100 devices (also see graphic below). "When deciding on an Orbi Pro system, the customer only needs to decide how many devices they need to support over how much space. Business-level security is standard across the entire lineup," says Doug Cheung, Director Product Line Management, NETGEAR Business Wi-Fi. The SXK50 supports four times the number of devices when compared to equivalent previous generation systems, NETGEAR Business says.
The new two-unit system covers up to 5,000 square feet (about 465 square meters) and delivers a peak Wi-Fi 6 speed of 5.4 Gbps. More than anything, NETGEAR Business says security features is what really sets the Orbi Pro family apart from the competition. The system comes with WPA3 encryption, VLAN management, and four pre-configured SSIDs for secure administration of employee, guest, and IoT networks, the company says.
Perhaps the most powerful feature (supported by the full line of Orbi Pro Wi-Fi 5 and Wi-Fi 6 mesh solutions as an add-on service) is what NETGEAR calls the NETGEAR Insight Business VPN. This feature connects SMB branch offices or work-from-home employees to a corporate Wi-Fi network (common SSID) through an encrypted VPN connection. With the proliferation of work-from-home employees this is an elegant way making sure remote employees access corporate IT services in a secure and reliable manner. NETGEAR Insight Business VPN has been named CES 2022 Innovation Award Honoree in the Software & Mobile Apps category.
The NETGEAR Orbi Pro Wi-Fi 6 AX5400 Mesh System (SXK50) – which includes a router and satellite mesh unit – will be available in the US this month for US$449.99. To pre-order for shipment by January 31, go to NETGEAR.com. The system will be made available for European clients later this quarter, NETGEAR Business says. At Wi-Fi NOW, we're proud to have NETGEAR Business as a partner.
/Claus.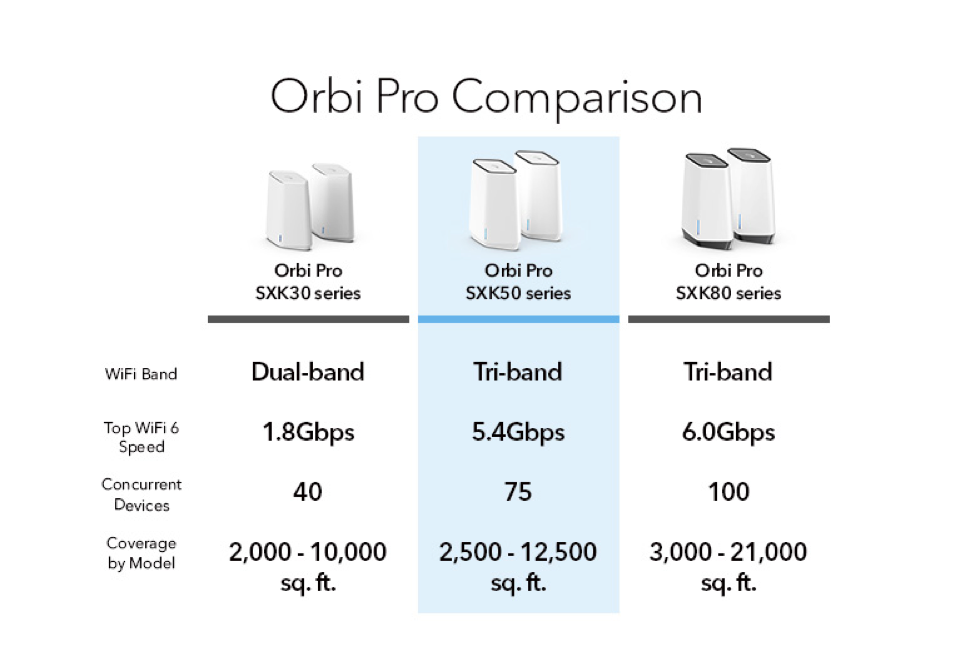 /Claus.