By Claus Hetting, Wi-Fi NOW CEO & Chairman
Virginia-based MDU managed Wi-Fi provider GiGstreem raises US$59M in funding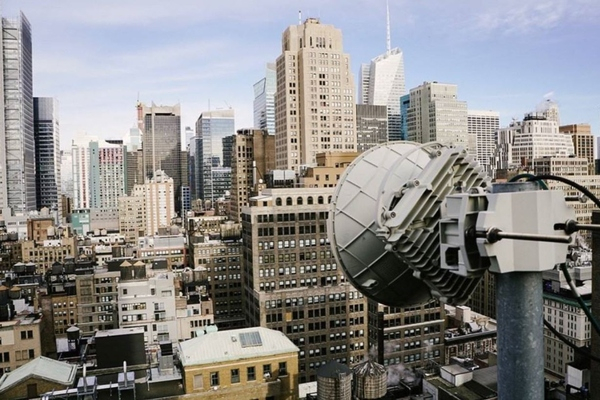 Managed Wi-Fi for MDUs is an increasingly hot business segment all over the world not least in the US. As additional proof of the momentum behind this market segment Virginia-based GiGstreem this week raised an additional US$59 million in funding of which most will be used to acquire assets of now-defunct competitor GigaMonster Networks of Georgia.
GiGstreem has been around since 2017 as an ISP serving apartment blocks, businesses, and events with managed Wi-Fi as a core value proposition. "Gigstreem's hassle-free solution allows residents to enjoy a private network that is up and running within minutes and offers them fast and reliable connectivity anywhere on the property. Property-wide connectivity also benefits real estate operators by enabling smart devices and other technologies that further enhance resident experience and ultimately the value of their property," the company says in their press release here. GiGstreem serves 52,000 apartment units in 28 markets across the US.
Belgium's Telenet launches managed home Wi-Fi & pods powered by Plume

Belgium's Telenet has launched a new managed home Wi-Fi service dubbed 'Telenet 360o Wi-Fi' to 'solve Wi-Fi problems before you're even aware of them,' the company says in a press release here. The service is powered by Plume's Cloud-based adaptive Wi-Fi and includes Plume-designed SuperPod™ Wi-Fi 6 mesh units for easy installation around the home.
Telenet says the new service is available now and that pods can be acquired at the low price of 3 EUR per month per unit and that 1-2 pods are required per floor of your home. There's no additional charge for the actual remote Wi-Fi management. Telenet is owned 60% by Liberty Global, a main Plume investor.
Plume IQ reveals more than 21% year-on-year increase in home data traffic
Brand new insights from Plume IQ reveal that home data traffic (downloads per month) grew more than 20% between 2H 2021 and 2H2022 (average for Plume-powered homes in US, Europe, and Japan). Japanese home data traffic grew by a whopping 44.7%, while in the US the figure was 21.5%, and with Europe coming in third at 11.7%. The US still consumes close to three times more data per home compared to European and Japanese homes, topping 626 GB per month.
For Japan smartphone data usage in the home went up close to 50% while smart TVs set-top boxes, consoles, and computers also racked up significant gains. For more detail also see the graphic to the left courtesy of Plume IQ.
San Francisco Giants baseball deploys Wi-Fi 6E-capable network
The idea that 6 GHz Wi-Fi is hugely valuable especially in high-density environments – like at a baseball stadium – has not been lost on the San Francisco Giants baseball organisation. According to this news report the SF Giants home venue 'Oracle Park' now includes a Wi-Fi 6E-capable network consisting of 900 Extreme Networks APs deployed in partnership with Comcast Business. Note that technically outdoor (ballpark) Wi-Fi 6E is not permitted without AFC functionality – which should be coming to the US later this year – although the Extreme Networks system is presumably kitted out to be ready to enable this functionality when available.
/Claus.