By Claus Hetting, Wi-Fi NOW CEO & Chairman
Enterprises all over the world have been upgrading office networks to Wi-Fi 6 while staff was away – and as employees return, the new networks will need to prove their worth. But what do you do if the quality is not up to scratch? Spirent says 80-90% of Wi-Fi services testing can be done by emulation in the lab. This gives ISPs and MSPs a huge advantage when it comes to real-life planning and tuning of Wi-Fi networks, Spirent says.
While staff has been working from home enterprises have been busy upgrading office networks to Wi-Fi 6 – and now the time has come for the new networks to perform. But what if their much-anticipated performance falls short of expectations as workers return to load the networks? There is some likelihood that new Wi-Fi 6 networks will need to go through rigorous testing and troubleshooting to meet real-world demands.  The way to do it – says Spirent – is by using so-called "field-to-lab" tools.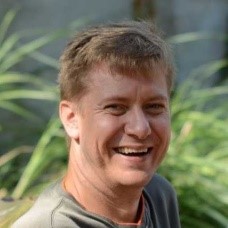 "Especially for ISPs and MSPs who depend on delivering excellent Wi-Fi quality to their enterprise clients, the fastest and most cost-effective way of conducting testing and verification of Wi-Fi networks is by recording the enterprise Wi-Fi environment, and then using this data to bring the testing back into the lab, where the environment can be emulated. Up to 90% of the testing of Wi-Fi services can be done in this way," says Janne Linkola, Senior Director of Marketing at octoScope, today a part of Spirent.
Janne Linkola says the need for Wi-Fi testing among ISPs and MSPs has exploded as Wi-Fi networks delivered by service providers become more complex. Load testing, band steering, testing of individual applications including video streaming and conferencing, and not least making sure device roaming between APs works as intended are just some of the new requirements. The degree to which testing needs to be performed varies between projects but common to all is a renewed focus on Wi-Fi service quality for enterprise clients.
Enjoying this story?
Leave your email here and we'll get you all the latest Wi-Fi news.
Emulating the environment in this way also eliminates the difficulty of reliably repeating on-site Wi-Fi measurements and tests, which can be nigh on impossible. Instead Spirent's solution – called Tracker™ – records a 'motion profile' for example for a person holding a device while walking through an enterprise location. This motion profile can then be played back repeatedly on a Spirent octoBox testbed to emulate the physical location. For more also see here.
"Conceptually, a field recording of the Wi-Fi environment comprises two parts: How the network sees itself – which is  related to the density of APs – and how the network is experienced in a number of locations, which essentially is equivalent to how a device sees the network. This is the data we then apply in the lab to emulate the real environment for testing of various configurations with the goal of optimizing real-world performance," Janne Linkola says.
For the remaining 10-20% of enterprise Wi-Fi cases that may still require on-site testing, Spirent says they've got a solution for that, too. Case in point: Beijing's new 7.5 million square foot Daxing International Airport. Daxing Airport has been applying Spirent test equipment and methodology to make sure their public Wi-Fi network is capable of serving a whopping 45 million travellers a year. Spirent's cooperation with Daxing Airport has been ongoing since late 2019.
/Claus.