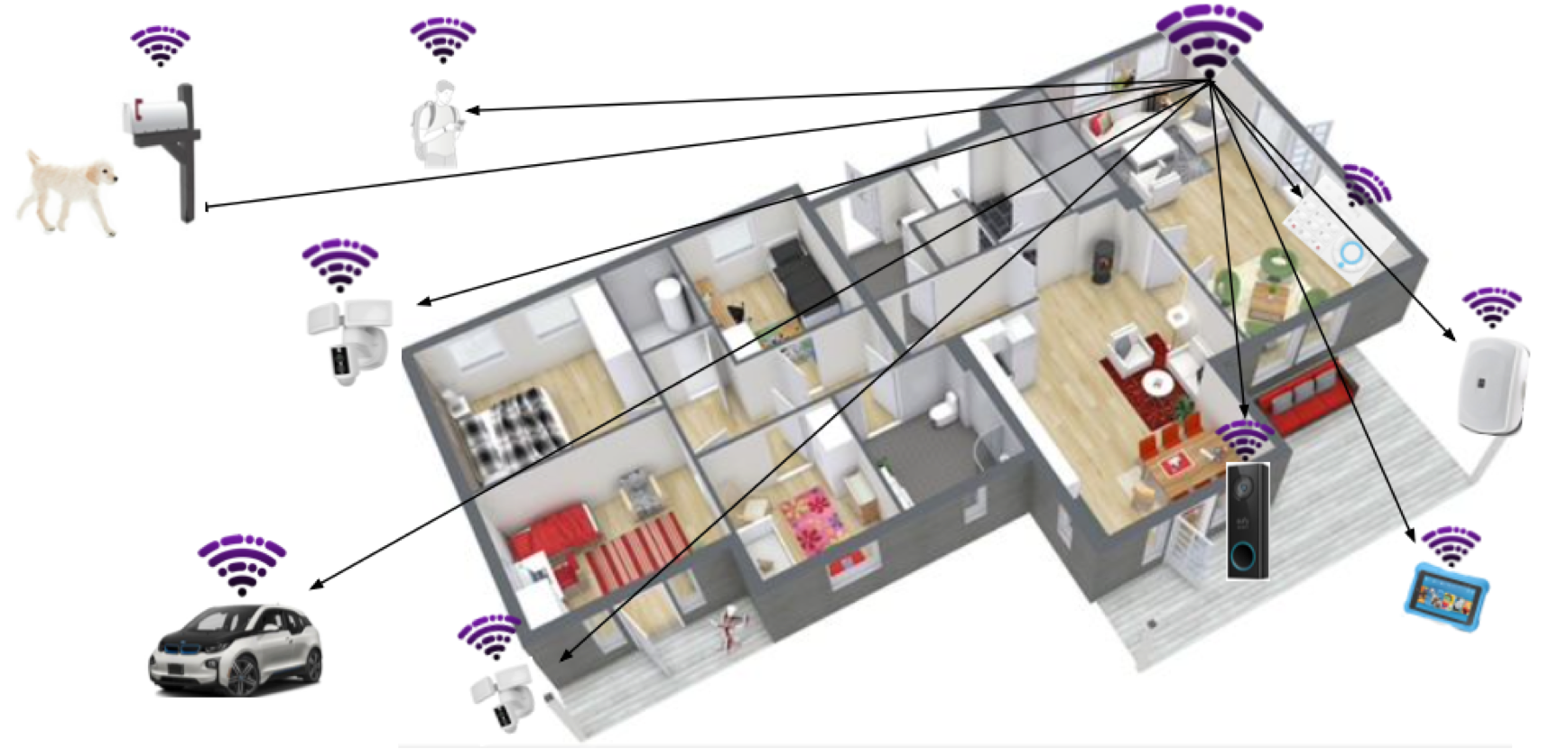 By Claus Hetting, Wi-Fi NOW CEO & Chairman
This week Morse Micro – leading vendor of Wi-Fi HaLow (802.11ah) chipsets and a Wi-Fi NOW Partner – is releasing two new system-on-chip Wi-Fi HaLow solutions to key customers and early access partners, the company says in their press release here. The solutions "redefine IoT connectivity with fastest 8MHz channel
throughput, lowest power consumption and smallest size," the company says. 
We've said it before: Wi-Fi HaLow is the most complete and compelling connectivity standard for IoT and now the case for Wi-Fi-based IoT everywhere just became even more cogent: Morse Micro – leading vendor of Wi-Fi HaLow chipsets – this week is releasing samples of two new SoC solutions as well as associated modules. The idea is to allow developers to evaluate HaLow features, such as extended range, power efficiency, throughput, and more, Morse Micro says.
The higher performance MM6108 supports channel bandwidths of 1, 2, 4, and 8 MHz while the standard MM6104 model supports up to 4 MHz channels. Whichever you choose, the HaLow standard – which uses sub-gigahertz unlicensed bands – delivers ten times the range and 100 times the area coverage compared to traditional Wi-Fi solutions. Wi-Fi HaLow's range can exceed one kilometer, while sub-gigahertz signals also provide for much-improved building penetration. Last but not least a staggering 8,191 devices can be connected to a single Wi-Fi HaLow access point, Morse Micro says.
More specifically, the new HaLow chips support bitrates that automatically scale according to range: Hundreds of kbps of data rate at long range to tens of Mbps at the shortest range. The new radios support operation in sub-gigahertz ISM bands worldwide between 750 MHz and 950 MHz and even – because HaLow is part of the Wi-Fi family of standards – include WPA3™ security, the company says. The chips themselves come in a 6 x 6 mm QFN48 package.
Enjoying this story?
Leave your email here and we'll get you all the latest Wi-Fi news.
Perhaps the most impressive aspect of Wi-Fi HaLow is how this standard encompasses and exceeds the performance of any other IoT standard operating in unlicensed bands – including some operating in licensed bands (also see graphic below, courtesy Wi-Fi Alliance). This means that HaLow is able to take on IoT use cases extending from the smart home to industrial automation, retail, management of large public venues, or even smart cities and agriculture.
A study released by IMEC Research Group (the paper can be found here) concluded that Wi-Fi HaLow solutions are up to four times more energy efficient than other known IoT standards resulting in battery lifetimes for Wi-Fi HaLow devices lasting up to years.
For more about Wi-Fi HaLow solutions by Morse Micro, contact Shahar Feldman at [email protected].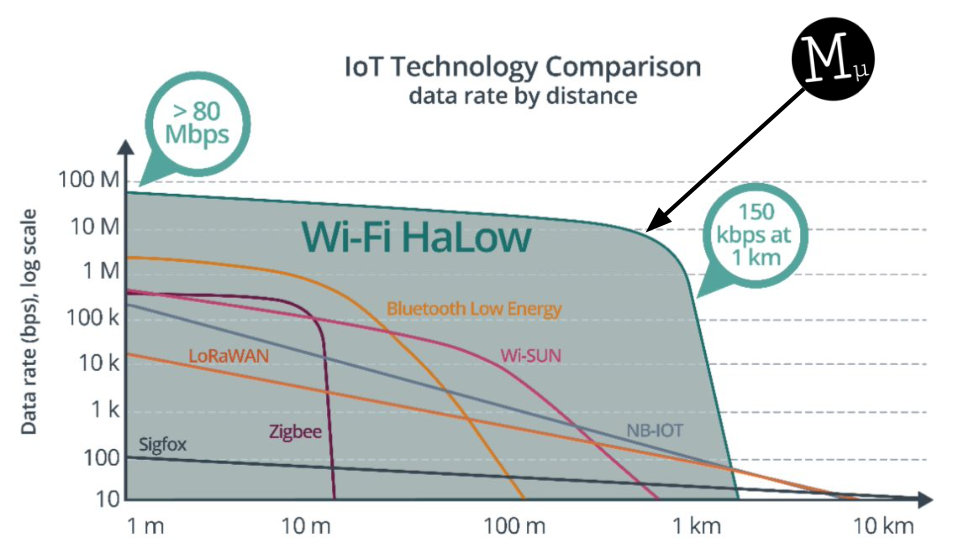 /Claus.